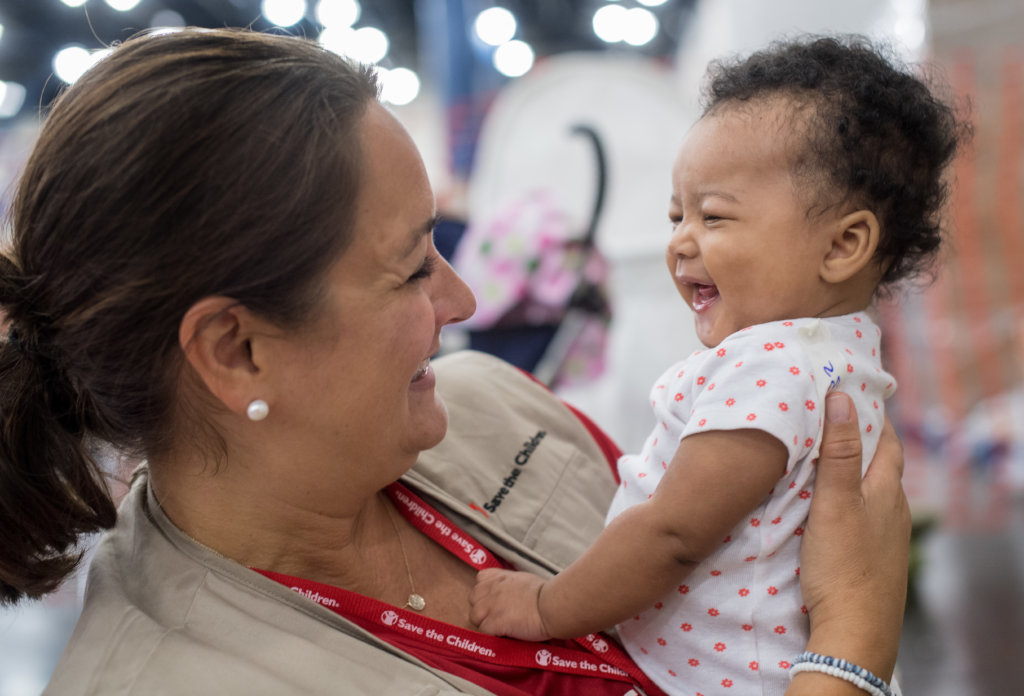 Hurricane Harvey Facts
Hurricane Harvey related floods in Houston are now confirmed as the biggest rainstorm in the history of the continental U.S.
At least 200,000 homes have been damaged.
457,000 pepole have registered for FEMA disaster assistance.
190 schools require major cleanups or suffered extensive damage.
As hundreds of displaced families, including many with infants and toddlers, arrived in shelters seeking refuge from Hurricane Harvey's catastrophic flooding, Save the Children moved quickly to provide the city's shelters with the necessary equipment and services to keep children safe. Among other things, our emergency teams:
• Delivered family-friendly relief supplies including cribs, strollers, changing tables, baby shampoo, diapers and baby-safe portable tubs.
• Set up Child-friendly spaces in shelters where kids can play and learn while parents manage their family's emergency needs.
• Provided specially trained staff to help children dealing with difficult emotions that can come up during disasters.
Save the Children began working in Texas in 2008 after Hurricane Ike, when we delivered more than two year of psychosocial support programs across the Houston Independent School District (HISD). We have also assisted in state and federal efforts to serve unaccompanied minors arriving on the Texas/Mexico border, and ran child-focused preparedness programs, entitled, Resilient and Ready Communities program in the San Antonio and Houston areas.Save the Children is an acting member of the Texas VOAD (Voluntary Organizations Active in Disaster).
Since Hurricane Harvey made landfall, we have supported children and families in shelters by creating child-friendly spaces, distributing essential supplies for children and babies, and providing psychosocial support. We are now focused on helping more than 1,500 child care and school recovery efforts, as well as launching psychosocial support programs in Houston and on the coast. We plan to help with Texas' recovery from Harvey for at least two years.