Hello again from Cambodia.

I just wanted to write and say thank you again to everyone who has donated and supported M'Lop Tapang's Gateway Challenge through GlobalGiving.
Our goal when we started was to get a least 50 people to donate a total of £2,000 (about $3,500). I am thrilled to let you know that because of you we have reached that target already and there are still six more days left in the challenge. We could not have done it without each one of you.
As of today we have raised £2,264 (about $3,800) and as we mentioned before all donations made to M'Lop Tapang online through GlobalGiving until June 5th will be matched by Firetree Asia (USA) that means that together we have actually raised more than $7500.
In case you missed it the first time, I am posting a short video again "Lunchtime in 34 seconds" that you can check out by clicking the link below. I hope it shows you just how much your donations means to us and how much it helps.
From all of us here at M'Lop Tapang, thank you again for helping to provide hot lunches to hundreds of Cambodian children.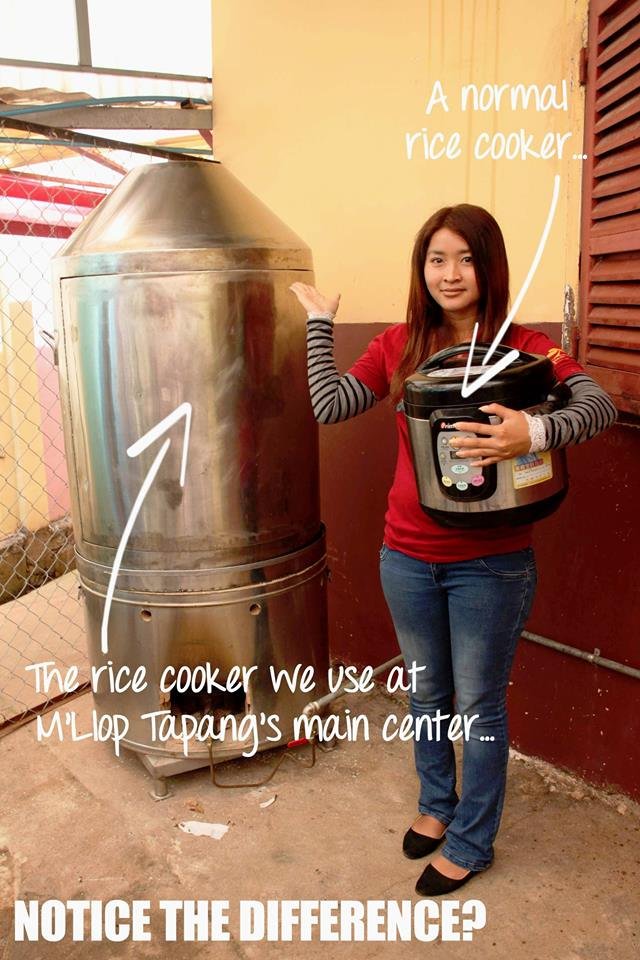 Links: