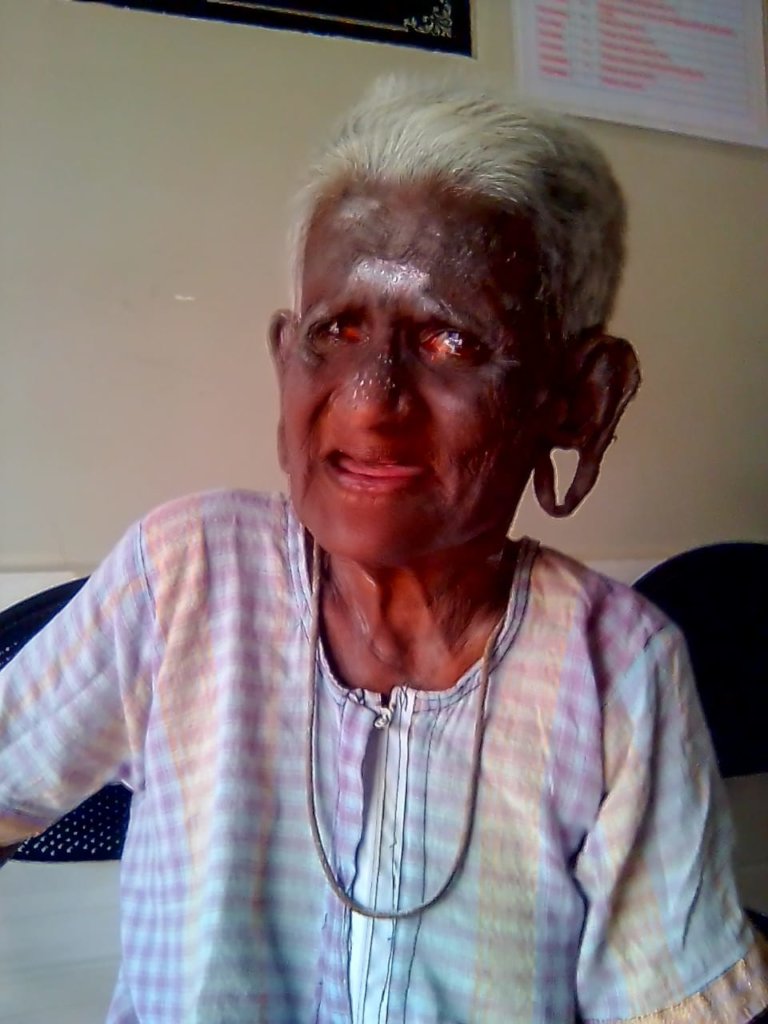 Nethravathi Project Report – 12/25/2018
Merry Christmas to you all. Happy Hanukkah and Happy Holidays.
May you all have a successful and peaceful New Year.
We would like to take this opportunity to thank everyone of our donors for their generosity and kindness which paved the way for Nethravathi Pain and Palliative care center to have additional patients and include a program for children.
As recent as 20th December, 2018, Aishwaryam Trust staff found a 70 year old lady, Mrs. Chellammal, abandoned and suffering in the cold on the roadside. They rescued her and treated her in Nethravathi Pain and Palliative care center. She suffered from severe malnutrition and dehydration. She is now being evaluated and treated by doctors. You can see Mrs. Chellammal before and after the treatment by Nethravathi Pain and Palliative care doctors.
Your donation has enabled the center to add a commercial grade washing machine to provide clean linens and clothes to these patients. With the installation of the newly acquired washing machine, everyone is now excited about the cleanliness and speed with which clean clothes, beddings etc., can be delivered to all patients.
In addition, the center now has provisioned oxygen conduits for each patient next to their bed, oxygen delivered from a central repository. This helps the staff to immediately help a patient in need of oxygen without delay.
Dr. Balaguru, the chief doctor, said, "We are extremely grateful and delighted to see how GlobalGiving donors have helped us to enhance the services and care provided to our patients. Regular donations from GlobalGiving donors will enable our center to sustain existing services and extend to under privileged children in this area".
With sincere heartfelt gratitude,
Links:
Attachments: