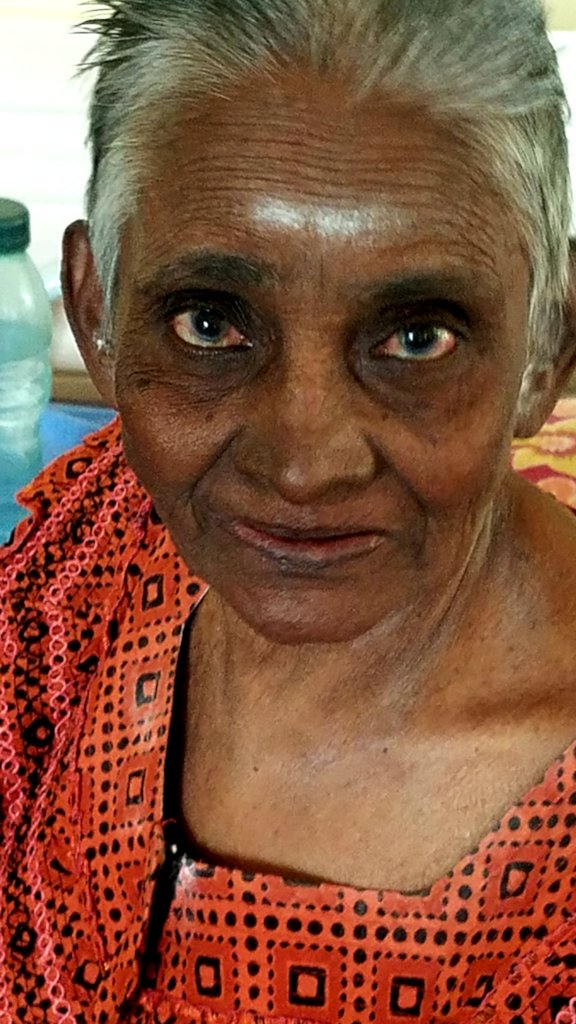 One of the patients at Aishwaryam Trust, 67 years old Mrs. Indirani said, "You have given me a reason to live and live pain free". Her eyes were filled with gratitude and tears at the same time.
Indirani knew she was talking to YOU, the donors, even though she may not know you individually. Indirani was abandoned by family members. She is being treated for left hemiparasis and is undergoing regular physiotherapy. Her muscle tone grade has improved to grade 3 from zero.
Your donation has helped Indirani like patients, Pandiamma, Chandra, Vijayam, Sivagnanam and many others who have been, in many cases, literally ditched by relatives, due to poverty or other circumstances. Many of these patients have diseases like Cancer, Piles, Diabetes etc.
Mrs. Jayalakshmi was abandoned by her family and she wanted to stand on her own legs. She worked as a housekeeper, but unfortunately fractured her neck and became bedridden and left untreated for a long time. Now in the center she has been treated with care and is now able stand with walker.
Your donation has enabled the center to add a commercial grade washing machine to provide clean linens and clothes to these patients. Prior to this, Pandian, the washerman (dhobi) and his wife used to wash and dry all clothes, an arduous hard labor. This delayed and sometimes hampered providing clean washed bedding to all patients regularly. With the installation of the newly acquired washing machine, everyone is now excited about the cleanliness and speed with which clean clothes, beddings etc., can be delivered to all patients.
In addition, the center is working on provision oxygen conduits for each patient next to their bed, oxygen delivered from a central repository. This helps the staff to immediately help a patient in need of oxygen without delay.
Dr. Balaguru, the chief doctor, said, "We are extremely grateful and delighted to see how Globalgiving donors have helped us to enhance the services and care provided to our patients. We are looking forward to expand our center to add additional beds and extend our services to under privileged children in this area".