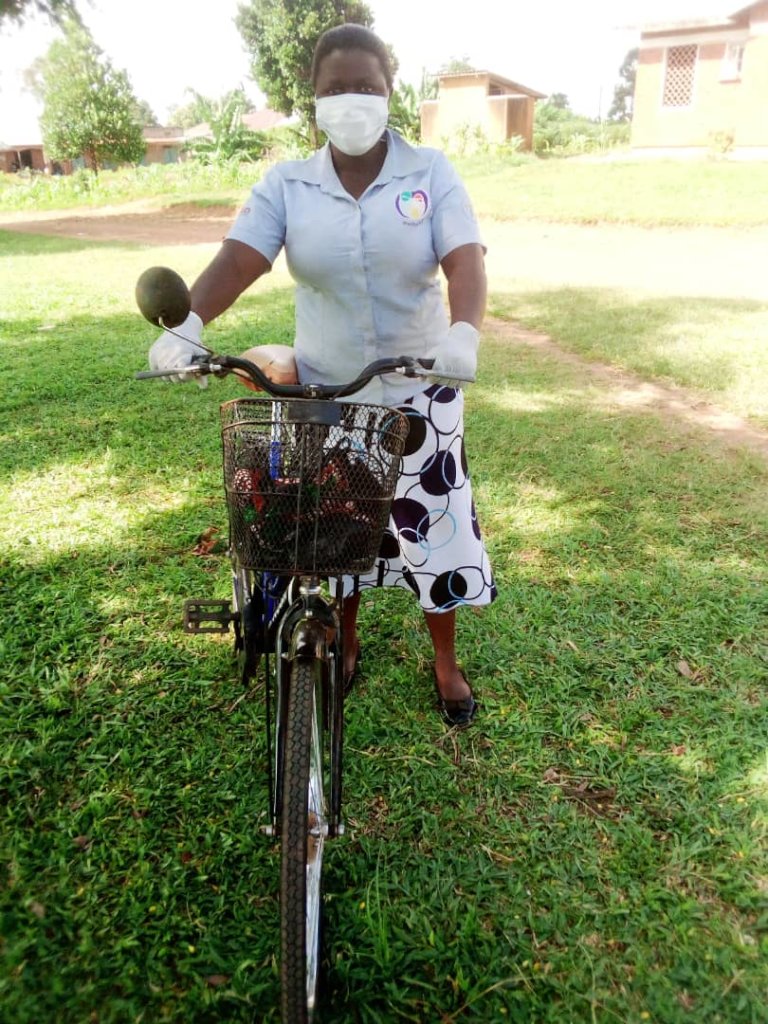 Since early March, mothers2mothers (m2m) has been rapidly adapting our programme to continue to provide services, while prioritising the health and safety of our frontline health workers and their clients .
The women m2m employs as Mentor Mothers were designated essential workers in countries under full, or partial, Covid-19 lockdown shortly after the WHO declared Covid-19 a pandemic. We've been working tirelessly ever since to make sure Mentor Mothers have access to the personal protective equipment (PPE) they need to effectively reach clients, while also staying safe. Read all about the challenges associated with procuring PPE on the African continent here.
Mentor Mothers have been playing an "essential" role at the understaffed health centres that they report to every day. Their presence bolsters the efforts of doctors and nurses, and enables them to to attend to more urgent medical needs. Mentor Mothers live and work in the same communities as those they serve, which makes them an especially trusted source in moments like this. They continue to deliver health services and education to women and families—not only about HIV/AIDS—but also other serious health issues including Covid-19. At this time, their support is more important than ever to make sure that families access vital health services, stay in care, and adhere to treatment regimens.
Read this blog post featuring the story of Irene, a Mentor Mother in South Africa, whose experience in combating the stigma and fear surrounding her HIV diagnosis, helped her to do the same when she began showing possible symptoms of Covid-19. The tactics she uses as a Mentor Mother to educate and inform her clients and fellow community members about HIV are the same tactics she uses to educate those around her about the facts and best practices to follow during the Covid-19 pandemic. Her role as a Mentor Mother enables her to share critical, lifesaving information and resources with her community.
In addition to the PPE-clad, physically distanced, direct service delivery that Mentor Mothers like Irene have provided since March, we have made significant investments in ramping up the eServices that we can deliver to clients. Mentor Mothers are staying connected with clients by phone, when in-person visits are impossible. These calls are essential for adherence counseling, appointment reminders, and general support for families in need. Since mid-April we have enrolled more than 50,000 clients in our eServices programme, and we continue to build out the infrastructure that will enable further expansion. We are also piloting a WhatsApp-based platform where new and existing clients can receive vital Covid-19 and general health and well-being information and support in 34 different languages.
In short, the subject of this update says it all: our rapid response to the Covid-19 pandemic is rapidly evolving. Stay tuned to our GlobalGiving updates for more information, and visit our website for a deep-dive into all of the latest information about m2m.