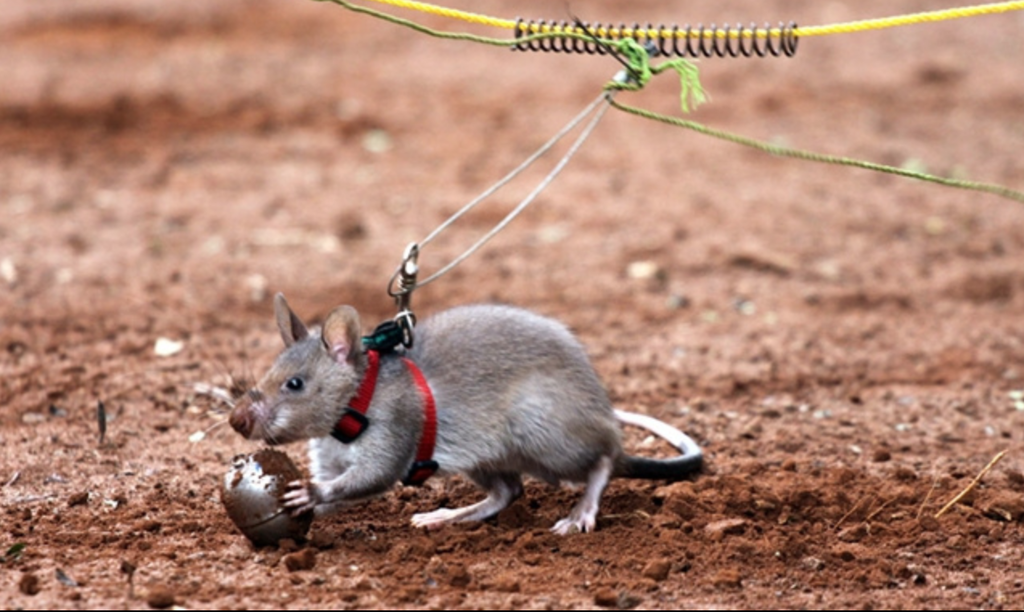 APOPO is about to complete training and testing of 10 mine detection rats (MDR) in our training and research facility in Tanzania in preparation to deploy to Cambodia and begin operations.
This is the first time that our MDR have been deployed on survey and clearance operations outside of Africa. APOPO plans to recruit and train Cambodian handlers to team up with the 10 MDR by mid-year so that MDR survey and clearance operations may then commence.
Meanwhile APOPO Program Manager for Thailand and Cambodia Kim Warren is overseeing the operations of our other non-MDR mine clearance assets such as human de-miners with metal detectors, demining machinery/vehicles and support staff. Kim says: "We are looking forward to bringing the mine detection rats to Cambodia. They are trained to sniff out explosive vapor and have the advantage of being able to work quickly and cost effectively. It is going to be interesting to see them working on Cambodia soil."
Late last year, APOPO signed a memorandum of understanding with the Ministry of Foreign Affairs and International Cooperation of the Royal Government of Cambodia, to advance the shared goal of freeing Cambodia from the threat of landmines, under the authority of the CMAA. Cambodia is afflicted with mines and explosive remnants of war left behind by 30 years of conflict that ended in the 1990's. A recent survey revealed that 1,915 Km² throughout the country is still suspected of mine contamination. While the number of landmine related casualties has been drastically reduced from 4,320 in 1996 to 186 in 2012, landmine contamination continues to hinder national reconstruction and development.
Cambodia's landmine and ERW problem is huge and too complex for the country to burden alone. International support and assistance will be required for many years to come until the country is able to cope with the problem.