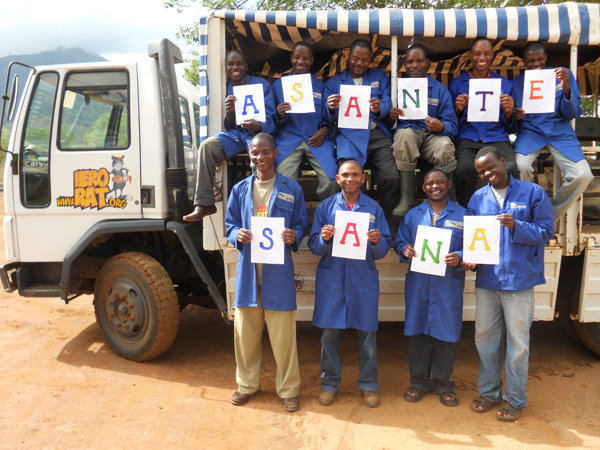 ASANTE SANA (Swahili for: thank you very much)!
As the year draws to a close, the APOPO HeroRATs and humans hope that you had a peaceful, healthy and happy 2013. Because of the support and generosity of our friends around the world, APOPO and the HeroRATs can look back on the past year thus far as an amazing one with significant achievements and several milestones.
2013 saw dozens of HeroRATs trained and sent to start work detecting landmines in Angola and Mozambique as well as trained to detect TB in Tanzania and Mozambique. We passed the 4,500 mark for total TB patients detected meanwhile clearing over 8 million square meters of land in Mozamique throughout the years. The GlobalGiving community is a huge part of this success as you have helped us raise almost $300,000 over the years!
So we would like to take this moment to thank you for believing in us in 2013, and for giving us something to celebrate. We look forward to sharing more life-saving adventures with you in 2014.
Best wishes to you during the upcoming holiday season!
With gratitude,
The HeroRAT Team
herorats@apopo.org
www.apopo.org
facebook.com/heroRAT
twitter.com/heroRATs