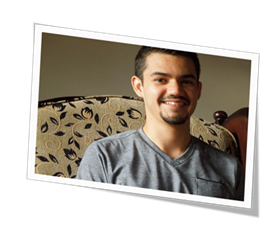 We are pleased to share with you last month´s activities!
From Volunteering to Change of Perspective
Andrés Alizaga. He is a business management´s student at UCR. He has been doing his community service with us for almost 8 months. He helped in activities such as: volunteering, social networks administrator, graphic design, fundraising, and he did, with other partners, an excellent Christmas campaign at the UCR (https://www.youtube.com/watch?v=Ui6rhmm6PMk&feature=youtu.be). He told us about some of his experiences in the NGO and he said the following:
A volunteering experience that had a positive impact in your life:
"When a child told me that he got a good grade in his math exam for my help, it was a nice experience and it motivated him to keep on with math."
Also, Andrés participated in the Christmas party and he was so happy when children got their gifts
Why did you participate in our Volunteering Program?
"Because BWAB has several alternatives to help them, such as: campaign, tutoring programs and for this reason, I have done a lot of helpful activities."
How did BWAB change your life?
"It has been a really enriching experience. I got new opportunities to help people and the volunteering has been a very nice experience for me, because I had never done that before"
Good News! BWAB is part of ConSoc
Recently, BWAB has been admitted as a ConSoc member. It has the task to participate in the creation of Inter- American Development Bank´s policies to the country. It is good news for us and we want to share with you our happiness and pride.
Triángulo de la Solidaridad Community´s Eviction
The last June 25th we were informed about the Triángulo de la Solidaridad community´s eviction, where we have worked for 6 years.
The government is looking for housing solutions to families who live in the community and after that, they will begin the relocation process.
Triángulo de la Solidaridad community has 524 families; most of them are composed of Nicaraguans. This community has 15 years of existence. The reason of the eviction is a new highway´s construction.
If you want to learn more about our activities, we invite you to read our monthly newsletter and see our Facebook, Web Site and You Tube.