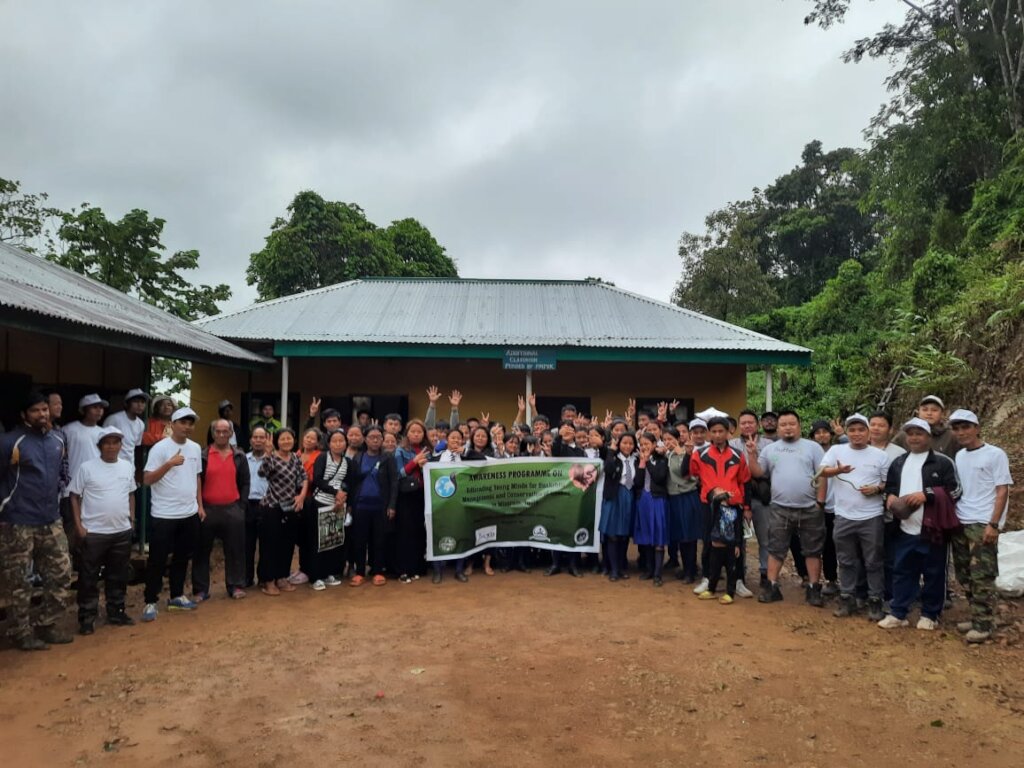 Greetings from Wildlife Trust of India!
Thank you so much for making a donation to our project 'Help us keep wildlife forever wild'. With your valuable support, we could train people living around three community reserve forests in Mizoram on snake bite management, identification of venomous snakes and the importance of snake conservation.
The state of Mizoram is home to several species of venomous snakes such as Banded Kraits, Greater black kraits etc. A high density of venomous snakes in the region coupled with a dearth of adequate anti-venom support, led us to sanction a Rapid Action Project to train people on snake bite prevention around three targeted Community Reserve forests in the state.
Training sessions were organised by WTI's snake experts in Dampa Tiger Reserve, Lallen High School, Reiek Govt. Middle School, Bengkhuaia High School, Mount Hermon School, and Mizoram University. Approximately 250 individuals including students, forest staff, village council members, Young Mizo Association members, research scholars, NGO members and local villagers participated in the trainings. Snake rescue kits were also distributed to the Range Officers of Dampa Tiger Reserve and local community volunteers.
Community engagement efforts have helped us in forming ten-member volunteer teams from five villages who respond to snake conflicts reported near the community reserve forests, notify the forest department on time and also provide help during rescue operations.
Following the training sessions, so far, three turtles and two king cobras have rescued from different localities. Looking at the usefulness of the workshops, the Nursing Association of Mizoram has also requested for a workshop on snake bite management which is currently being organised. This session will allow capacity building of local doctors and nurses to handle snakebites and anti-venom vials will be stocked with them for future use.
That's all for today's. We will soon be back with more updates from the project. Till then, take care.
Warm regards,
Team WTI