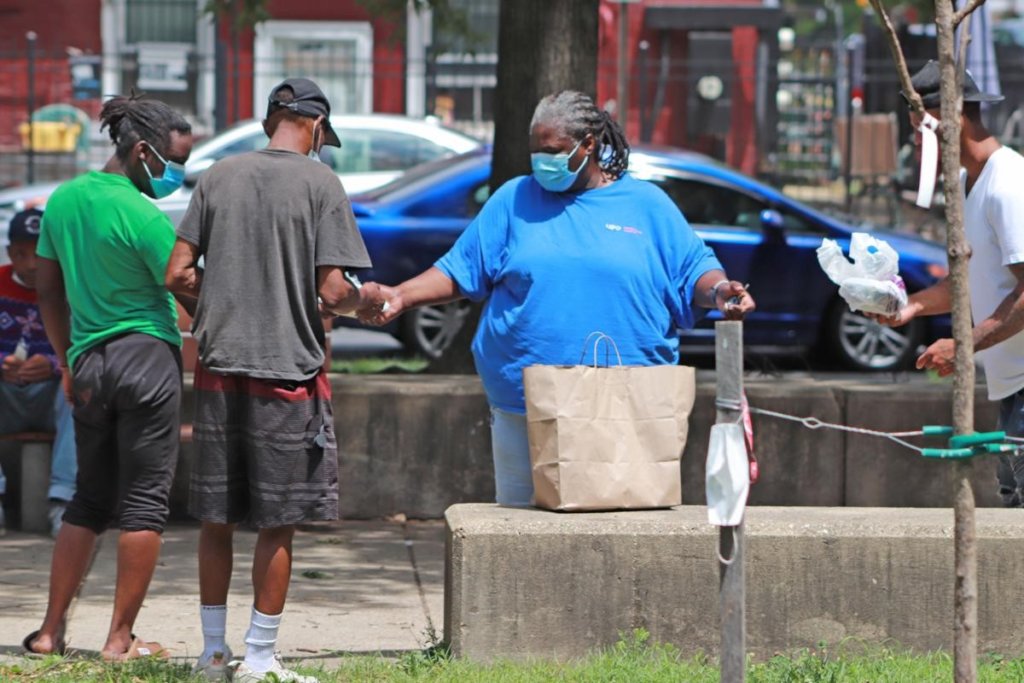 During the COVID pandemic UPO's Shelter Hotline has been focusing much more effort on outreach services to address the needs of un-sheltered clients in the streets, encampments and other places. Since people live on the streets at all hours, UPO helps them 24 hours a day. Our team of outreach workers constantly check their health and safety while distributing 150 meals a day, water, blankets, socks, and personal protective equipment (masks/gloves). We have given out 29,250 meals, along with water, comfort items, and rides to the city's most vulnerable — people experiencing homelessness during the past 6 months.
We have been supporting special projects such as transporting clients to cooling centers (during extreme heat), shower sites, moving clients to other low barrier shelters (when shelters close down) and transporting them to medical appointments. Our phone operators/dispatchers obtain hourly count of beds available from all shelters, make referrals to available shelters as well as track turn away of homeless clients (in order to assist DHS/Contract Funder justify the need to more shelter space). Presently, we are preparing for the upcoming Hyperthermia Season.
We've seen a steady increase in the number of younger people on the streets in the last 5 years. The pandemic will accelerate this trend and the aftermath is expected to spark a greater homelessness crisis in DC. UPO is always there for people who need us. We reach out to them and they cherish our help.
Thanks to you and all our supporters, we are responding powerfully to our neighbors' needs during the pandemic, as we do in each crisis faced by our beloved District. Our frontline Shelter Hotline heroes continue to provide high-quality direct services. We remain intentional about prioritizing the safety of our staff as well as our clients.
The funds you donate help SO much to provide care packages, food, and protective clothing that are SO important to our DC neighbors who are driven to shelters and medical appointments by UPO's Shelter Hotline team. Your support of their efforts, working on the front lines daily, means SO much to our team as they bravely face the perils of this vicious virus.
PLEASE HELP UPO HELP the DC HOMELESS NOW!