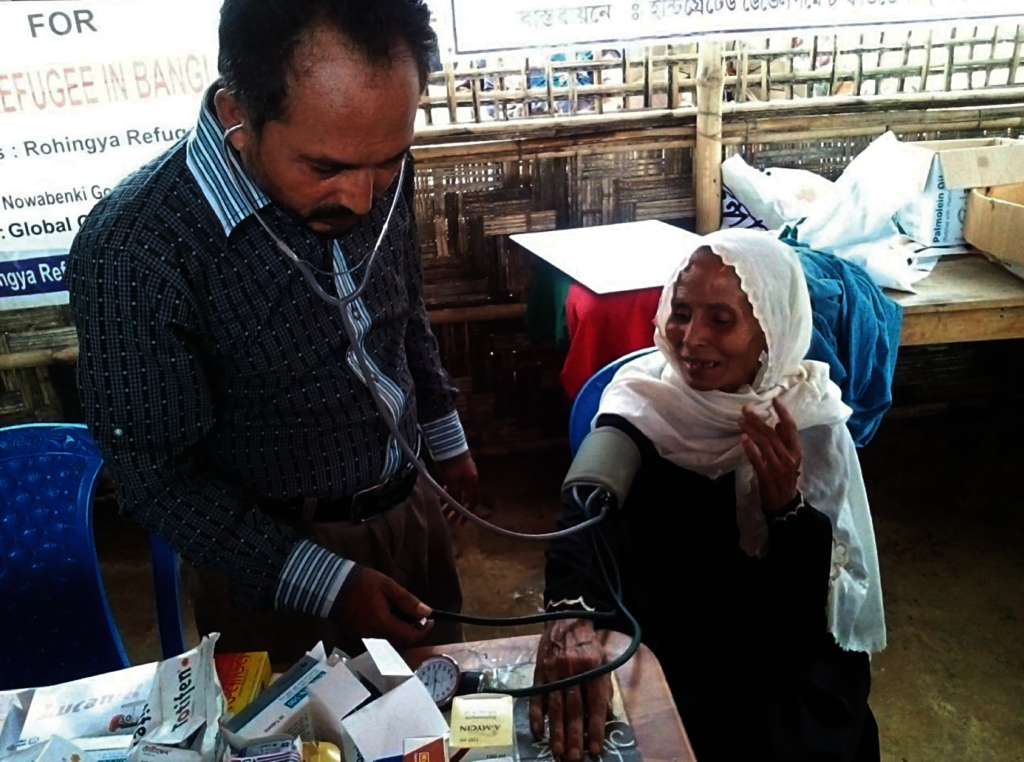 Running Two Mobile Medical Camps
Nowabenki Gonomukhi Foundation has run two mobile medical camps in Camp 11 which is located at Boalkhali (Cox's Bazar) between 25-30 June 2018.
A total of 7582 Rohingya refugees were treated in the camps.
The distribution of target group by sex was as follows:
Children: 3242
Women: 2870 and
Men: 1470
------------------------
Total: 7582
The following services were given to the patients:
a) Outdoor services,
The camps run an outdoor service where treatment is given to all (randomly) who visited our camps.
b) Distribution of free medicine,
Medicine were distributed to all patients at free of cost.
c) Nutrition support,
Different types of vitamin capsules and Pustikona (one type of nutritious food specially made for children) were distributed at free of cost.
d) Antenatal care,
e) Postnatal care,
f) New born care,
g) Dressing to injuries,
h) Counseling for Family Planning,
i) Running breast Feeding corner, and
j) Refer to Hospital (who need advance level treatment for longer period)
Personnel
To run the camps NGF had recruited one paramedic, one community health worker and one nurse.