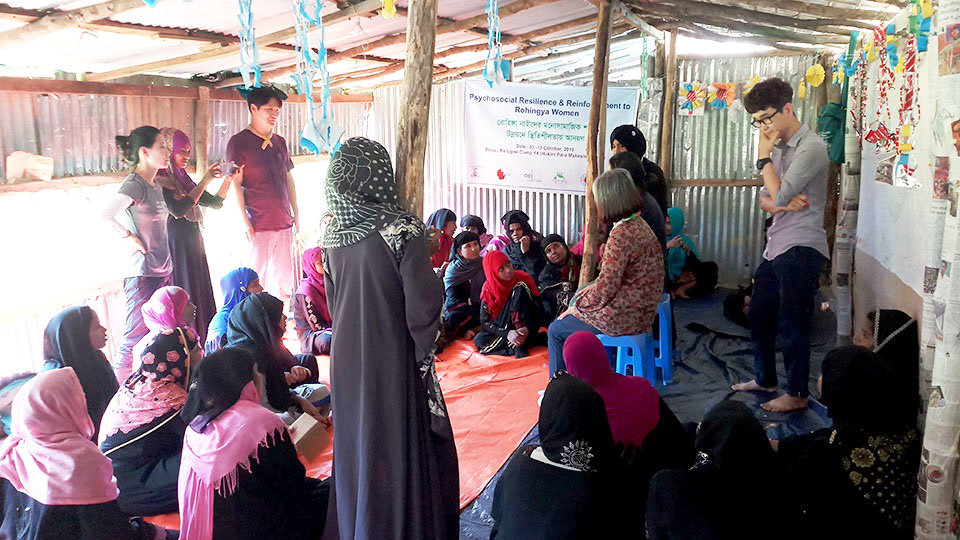 Introduction
The major objective of our project is to do empower the Rohingya refugee women who are witness of killing, violence, burning of houses, and have lost family members when they were fleeing to Bangladesh from their ancestral home. Now they are exposed to gender-based violence, anxiety, fear, family loss, stress, livelihood difficulties, and social discrimination. Therefore, it is an urgent need to rehabilitate them to overcome their trauma to give them a new hope in life.
Nowzuwan has been implementing the project aiming to soften there sufferings through empowering psychosocial resilience. It arrange counseling meetings with the help of psychologist and provide support for healthcare and give reliefs with the help of Asian Dignity Initiative, a South Korean donor.
The aim of this campaign is to raise fund for expansion of the project among new target group. Currently Nowzuwan has been working for 564 women, whereas, there are thousand of women who need similar type of support.
Therefore, as we have raised small fund and received only $1000 from GlobalGiving as first installments we have used that money for the following purpose-
Identified 30 new girls and women (cost $50)
Arranged a meeting to reinforce their psychosocial resilience ($250) and
Distributed some relief materials ($700) . (plz see pictures).