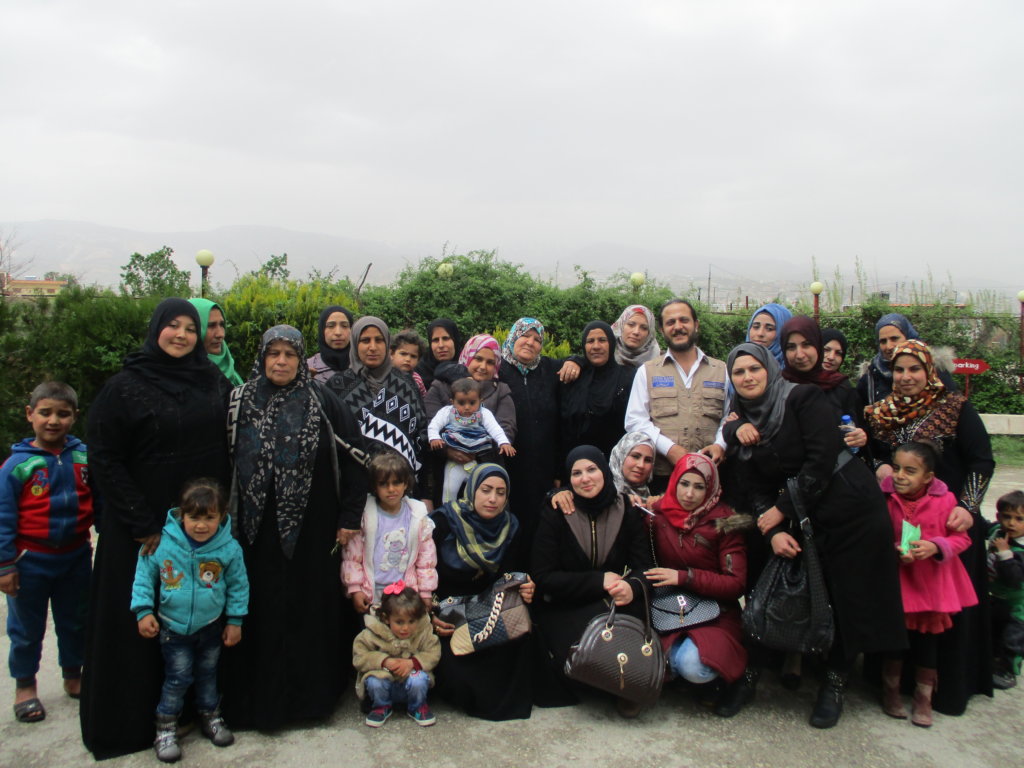 Facing extreme poverty, many refugees seek work despite restrictions in the countries they now reside, engaging primarily in informal, low-wage and short-term manual labor with high risk of exploitation. Additionally, poverty among Lebanese increased 61 percent since 2011. Refugees are widely viewed as the cause of declining wages, joblessness, and poor working conditions in Lebanon. Like refugees, poor Lebanese work in informal and temporary jobs; a third of Lebanese youth are unemployed.
Households experience weak and irregular income, struggle to manage expenses, and engage in harmful coping strategies. Worsening conditions and unequal access to assistance fuel refugee and host community tensions.
The primary goal of NEF's work in Lebanon is to reduce the vulnerability of refugee and Lebanese households and increase access of individuals to livelihoods information, skill building resources, and referrals. Lebanese and refugees rank employment and income-generation as their highest priorities. They require safe opportunities to build skills and generate income. This project answers that need with community-based livelihood support hubs, life and technical skills training, and support to home-based productive activities.
In the past five months alone the NEF team in Lebanon, along with our project partners, have conducted the following activities in the areas of Minieh, Berqayel, and Taanayel as part of our project to help economically empower Syrian refugees and vulnerable Lebanese families. Between community outreach events, training of trainers sessions, business development trainings, awareness and protection sessions, and branding and establishment of NEF's Siraj Centers (safe spaces for learning and training), it has been an enormous undertaking.
6 community outreach events in 3 locations with families and community leaders

12 business development trainings

11 awareness sessions with women designed to improve their understanding of their rights, increase their economic independence and decision-making capacities, and build their awareness on issues pertaining to survivors of gender-based violence

14 rigorous training-of-trainers programs to build a sustainable knowledge sharing infrastructure within the communities we are working in

a 6-day

vocational training for women who submitted business plans relating to agriculture and food businesses
As you can see the great work of NEF's field teams continues and NEF as an organization is reaching more and more people in need. Thank you for your continued support!