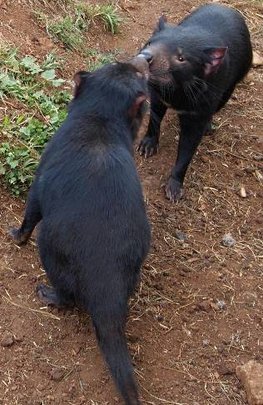 Dear Friends in Conservation,
The Tasmanian Devil has a reputation as a fierce marsupial with a bad temper and the ability to completely devour its prey - bones and all. It might be this reputation that has enabled the Tasmanian Devil to survive the attempted eradication of its species in the 1830's, unlike the unfortunate Tasmanian Tiger. Although proven survivors in the past, the Devil Facial Tumor Disease is proving to be detrimental to this species, with a devastating population decline of up to 95% in some areas of Tasmania. Thankfully though, we are no longer in the 1830's and there have been a number of successful programs undertaken to see the protection of this unique and endearing species.
We are very pleased to share the exciting achievements of our volunteer teams, who have been utilising our wonderful supporters' donations to complete the construction of a 'retirement village' for the aging healthy Tasmanian Devils who have been instrumental in contributing towards the increase in their population through 'selfless participation' in breeding programs.
This impressively large enclosure can be seen from' Kangaroo Country' within the Bonorong Wildlife Sanctuary. This 'distinctive' retirement village is structured to house up to twenty five retiree Devils in three separate pens, which include all the 'creature comforts' a Devil needs; dens, mounds, native vegetation and most of all - a safe and happy haven for the rest of their days, protected from potentially contagious devils. Steven Joyce, a Team Leader of the program said, "This project has been great for international and local volunteers - to be able to be contribute towards helping this iconic species is something people find really special; which is all thanks to our generous supporters so far in this project."
The village, which has utilised in its construction both recycled and donated materials, is currently undertaking an all-important paint job, to ensure it remains protected from the elements. Volunteers have spent the last couple of months painting the multi-coloured roofing iron a natural grey tone, the second last step before the elders will be released. Irrigation will be the final task that will see the 'retirement village' completed and open for 'devilish business'.
We are extremely grateful for all our supporters for making our work possible and we currently seek financial donations that will assist in the purchase and installation of this vital and final step for the 'Taking Care of the Elders' Program. If you would like to support our project again, one great day to do this will be July 15th when Global Giving will provide a 30% match for donation (up to $1,000 per donor) made on-line through Global Giving beginning at 9.00am until available funds are spent.
On behalf of the Tasmanian Devils, thank you for your generous and life saving support.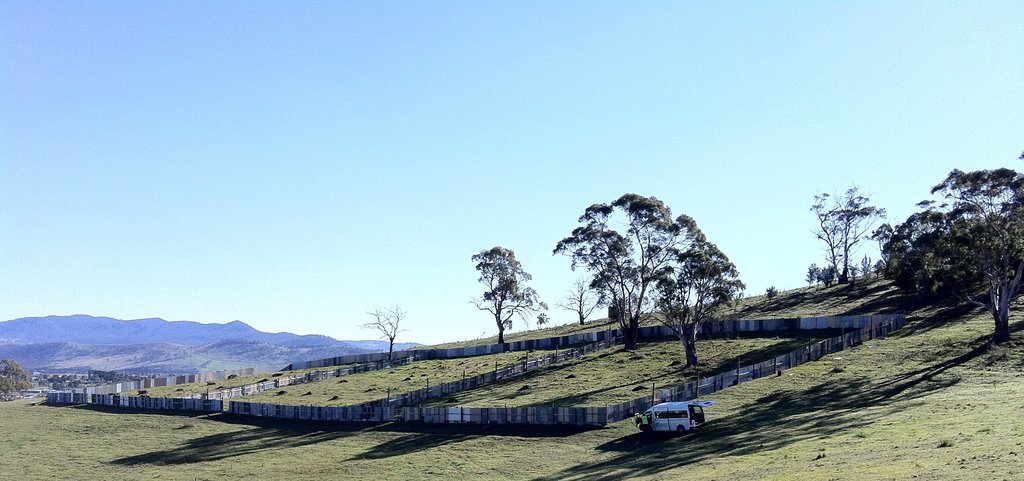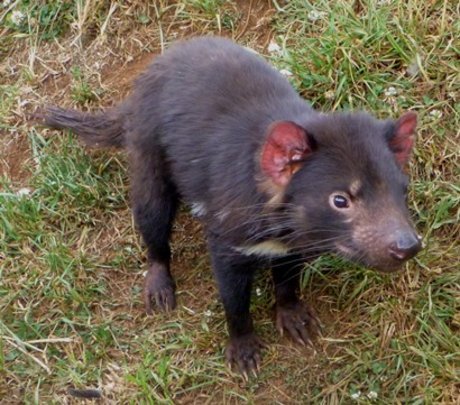 Links: