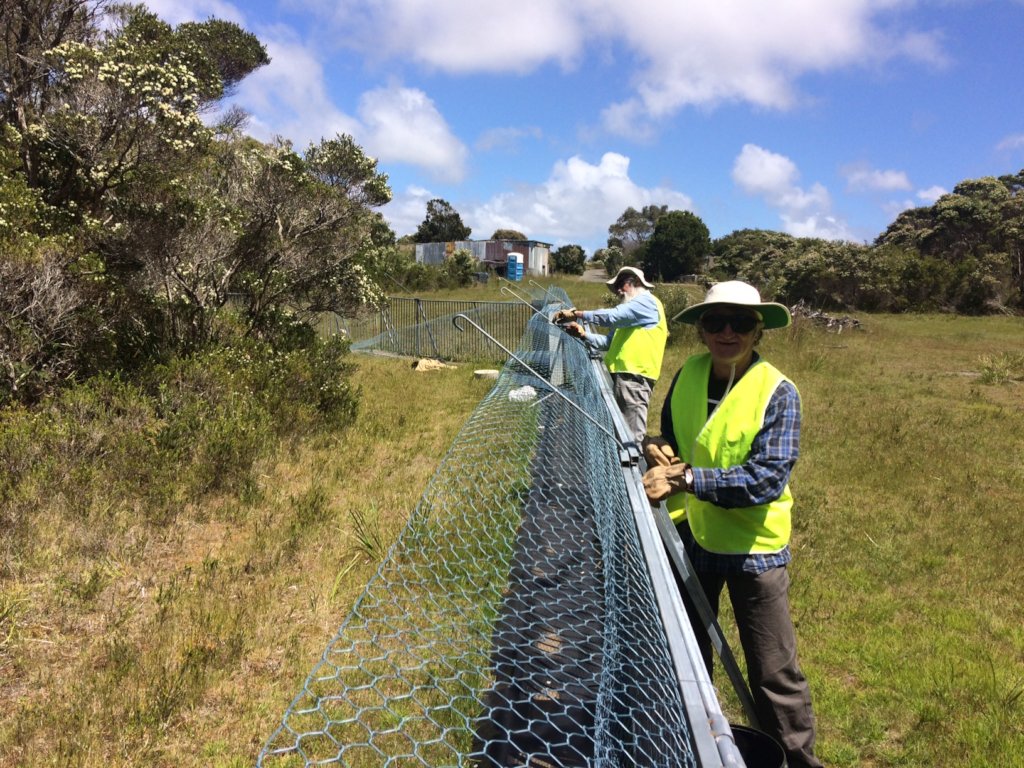 Our Launceston team has been assisting with the Wild Devil Recovery (WDR) project in Tasmania's North East. This project is part of the Save the Tasmanian Devil Program and is just one part of the recovery of this iconic Australian species.
Throughout this year, 33 devils were released back into the wild at Mt William National Park and the wukalina area. These devils were monitored by satellite for their movements and locations to learn more about the animal's behaviour, and assess the success of the release. In past releases, we sadly had road kill fatalities as the devils went about defining their new home range. As a result, we trialled some new techniques in an attempt to reduce unnecessary devil deaths. In November 2017, the team were proud to announce that after several months since the last release, there have been no reported road kill of any of the released devils. Great job team!
Our volunteers recently assisted with the dismantling of some devil releasing yards. We quickly discovered that devil releasing yards are pretty specialised contraptions. They have to prevent devils from climbing over the fence, digging under the fence and chewing through the fence. At the same time, the yards need to make the devils feel relaxed as it is important the devils get used to the surroundings before being set free. Our volunteers armed themselves with wire-cutters, pliers and crowbars to pack up the yard for relocation to another site. We disconnected chicken wire, rolled up rubber ground matting, dismantled galvanised panels and stacked them for a forklift/truck to take away.
A scientist working on the WDR project, Mr Lee, was there to guide us through our tasks. Over three days of volunteering, we learned an enormous amount about devils from Mr Lee and the highs and lows of the broader devil program. Doug, one of our long-time volunteers, jumped at the chance to assist: "it is wonderful to get inside information about the current state of the devils and ask questions directly to the scientists, but most of all, I love being able to lend a hand to the recovery of our devils".
New volunteer, Ross, is a new Tasmanian having just moved over from New Zealand. Ross had only heard about devils, and didn't hesitate to take the opportunity to volunteer on this project: "to get up close and learn about these amazing marsupials was an opportunity too good to miss. Being outdoors in the middle of a National Park helping the devils – life is good!".
But the success of this project is just one small win in a much bigger challenge and we have more projects in store next year. For now, though, Mr Lee and the Save the Tasmanian Devil team, as well as all of us at Conservation Volunteers Australia would like to thank our generous GlobalGiving donors for your ongoing support. You really have made a difference to the survival of this iconic species.
We hope you have a safe and happy holiday season, and we look forward to bringing you more good news in 2018.