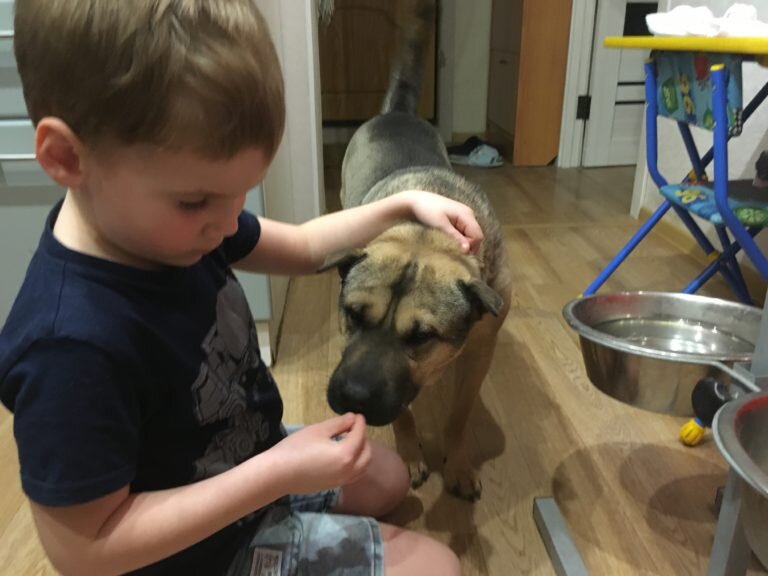 A few years ago, Alina (name changed at her request), together with her husband, decided to take a foster child into the family. It turned out to be a little boy. 'Our whole journey from filing in care to our son coming home took 8 months. On February 14, on the day of lovers, our son was at home with us. While the husband got used to the idea of an adopted child, the son was already sitting on his lap. The kid joined the family right away. There was no adaptation, no getting used to it. All our relatives fell in love with the baby from the first day. His serious studying gaze, penetrating into the very soul, left no one indifferent. "
And a few years later, another adopted child came to the family - an eight-month-old girl. "Her first holidays - Birthday and New Year - we celebrated at home. The daughter immediately realized that our house is her small world, in which it is good and safe. During the year, the baby managed to remove all diagnoses, at home she blossomed and turned into a real beauty. "
"Initially, deciding on such an important step as the adoption of adopted children, my husband and I did not focus on age, diagnoses and other points. We perfectly understood that life is wiser than us, and it will lead to us exactly those children who should be with us. That's how it came out. "
"To expectant adoptive parents, I can wish for one thing: follow your heart. This is probably the main thing. If you are sure that you are ready to accept a child into your family, then act, every day take some step towards your dream. And when you meet your kids, just turn off expectations, love him for who he is. "
In December 2022, Charity Foundation "Change one life" celebrated the 10th anniversary of the work. Over the years, the foundation has helped change the lives of more than 63,000 children from orphanages and almost 20,000 foster families. 23,870 children are already at home.
Thanks to everyone who together with us helps to change the lives of children and parents!
Links: