Dear Friends in Bandicoot Recovery and Conservation,
It's winter in Melbourne which means a very active couple of months for our Eastern Barred Bandicoots at the Woodlands site. Even though they can breed all year round, this is the time when they produce the most offspring. This is due to the ground becoming softer due to the rains, meaning easier foraging for insects in the ground to eat. So there are signs all over the enclosure of hungry Bandicoots, with little cone-shaped holes where they have been eating. Hopefully with full bellies it will increase their breeding, as there is more than enough food for the Bandicoot mums to rear their offspring.
Even though we have had some good rainfall events, the long hot and dry summer has stunted some of the normal grass growth. Due to this we have built and trialled some temporary shelter boxes just in case they need some extra protection while the grass is a little shorter. The shelters are based on the same size as our monitoring traps as we know they enter that particular shape and size. They are open on the bottom so they can still dig a small nest and bring in the grass material. They also have two offset doors which reduces the effect of a wind tunnel, giving them multiple options of building a nest inside and offering great weather protection. The two doors are also to make the Bandicoot feel comfortable by allowing two exits if they feel threatened. Check out the photo as well as the video of Bandicoots trying on their new temporary homes for size. You will also notice that many other animals have checked out the new real estate. Thankfully the possums only had an inspection and went back to their normal habitat of hiding in trees, and I think the shelter is a little too small for a Kangaroo!
After our great news of collecting six Bandicoots and transferring them to help start Hamilton's new population, we have been at it again at Woodlands. This time we have collected 14 Bandicoots to move to the Zoos Victoria's breeding program. This was done to keep genetic diversity within the captive breeding program. Animals are taken from various locations, and this time it was our turn. Hopefully the Woodlands genetics will be making their way through to help the recovery of species.
Let's hope for some more rain before the spring arrives, and a bumper breeding season here at Woodlands. Your generous donations continue to make all this research possible, and allow us to construct shelters that work by being able to watch them on the infrared cameras.
Once again, a huge thank you to everyone involved from Conservation Volunteers Australia, Parks Victoria, our volunteers and all members of the Eastern Barred Bandicoot Recovery Team who are helping to make this project possible. Your support for Conservation Volunteers Australia and the Eastern Barred Bandicoot recovery project is very much appreciated and with your help, we will continue to achieve great conservation outcomes.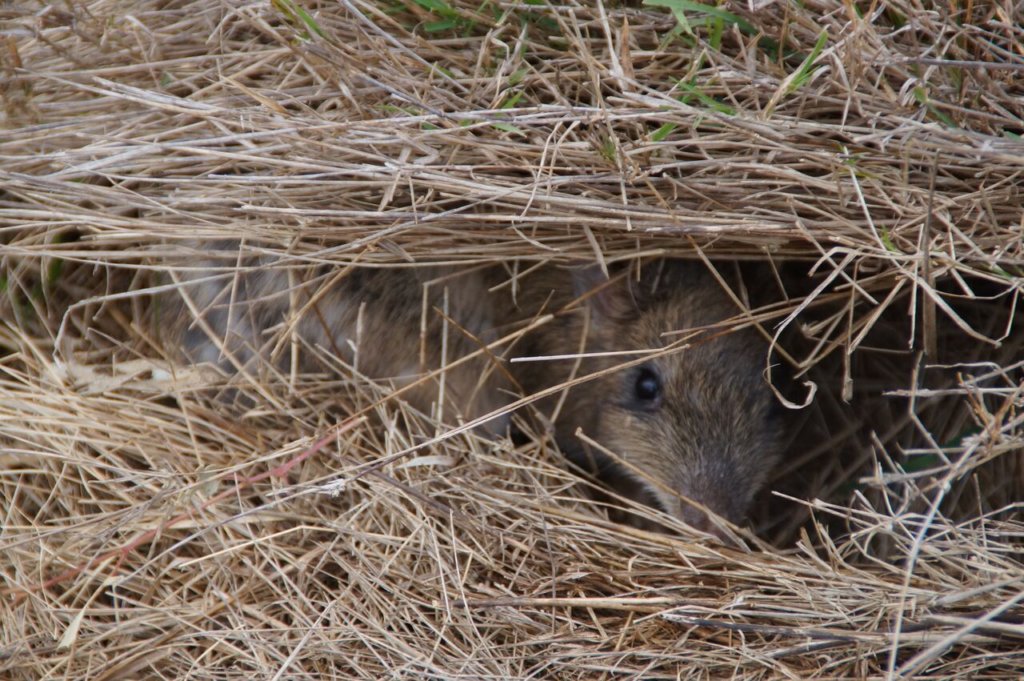 Links: