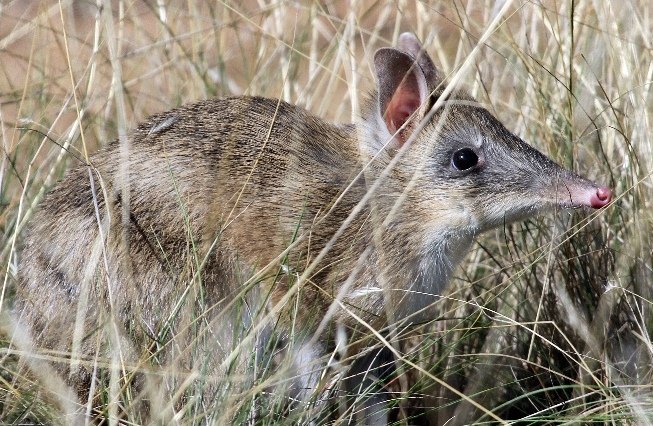 Dear Eastern Barred Bandicoot supporter,
Firstly, a huge THANK YOU to everyone that has donated to our project so far. Your donation has helped our project's continuing success - and today we are delighted to bring you wonderful news about our newest milestone towards saving the Eastern Barred Bandicoot (or EBB for short) from extinction!
Our Eastern Barred Bandicoot Revival Program is moving ahead in bandicoot leaps and bounds! As part of Conservation Volunteers Australia's Wild Futures program, the Eastern Barred Bandicoot Revival Project has achieved an incredible milestone with the recent release of 32 of these critically endangered bandicoots into the newly protected and restored habitat.
Bandicoots are considered 'Extinct on the Wild' in Victoria, only existing through captive breeding programs at wildlife parks, zoos and protected habitats. However, with breeding program success increasing, there was an urgent need for a larger, predator-proof habitat that bandicoots could breed and flourish in. This recent release into this new native habitat is a fantastic step (or should we say hop?) forward towards Eastern Barred Bandicoot recovery and demonstrates the many hours of work our teams have done to ready the site.
EBB team members and volunteers have worked tirelessly since 2010 to install, repair and maintain 7 kilometres of predator proof fence around the new 300ha habitat, affectionately known as the 'Back Paddock' at Woodlands Historic Park near Melbourne, Victoria. With the fence construction completed in late 2012 and ongoing maintenance and habitat enhancement progressing well, the area was also declared free of foxes and other predators. It was time for our long-awaited residents to enjoy their new, natural surroundings.
In July we released the first bandicoots back into the site! Bandicoot individuals were chosen from a variety of wildlife parks throughout Victoria to ensure diverse genetics for our new population. Prior to release into the large habitat, the bandicoots were gradually adapted to life outdoors, including honing their skills in natural foraging and aerial predator avoidance, to better prepare them for life in the Great Outdoors at Woodlands Historic Park.
Post-release monitoring has shown that the individuals are settling in well and already vying with each other for mates. This is a fantastic indication of good habitat, natural behaviours and a large natural space that they can roam around in. Hopefully we will soon hear the pitter-patter of little bandicoot feet…
Our passionate EBB Project Officer, Travis Scicchitano is proud of the project's newest achievement, "This is such a great example of how people can come together to help save a species. The project combines volunteers donating their time to carry out these important conservation activities, with wonderful and generous financial support from donors from right across the globe. No matter where you are in the world, you can help make a real difference to this remarkable species!"
Attention will now turn to maintaining the predator-proof fence and patrolling it daily to ensure that any breaches to the fence from burrowing animals are quickly repaired. In addition, important habitat enhancement and monitoring work will also take place to provide more food and shelter and assess the health of these new marsupial residents.
Your donation will assist in making this all possible. Together we can ensure that the Eastern Barred Bandicoot does indeed hop away from the threat of extinction and enjoy a Wild Future!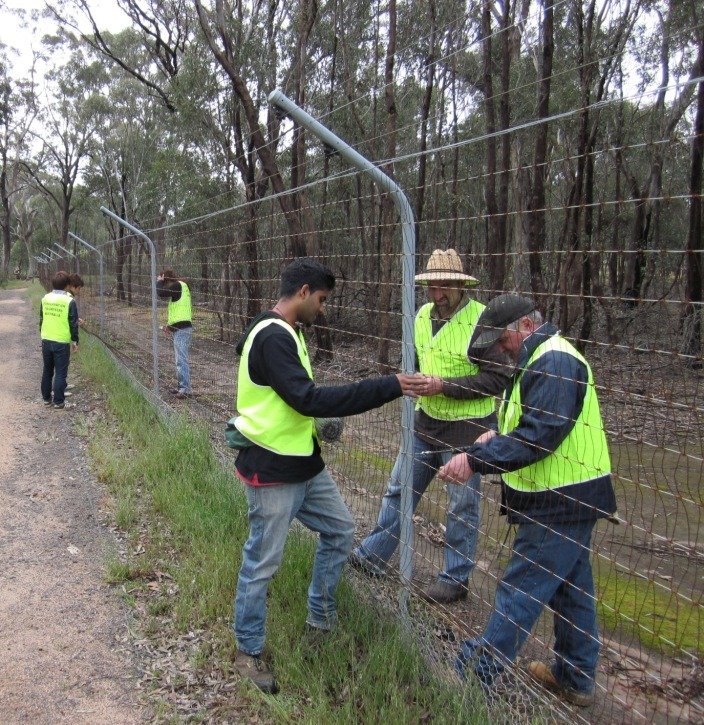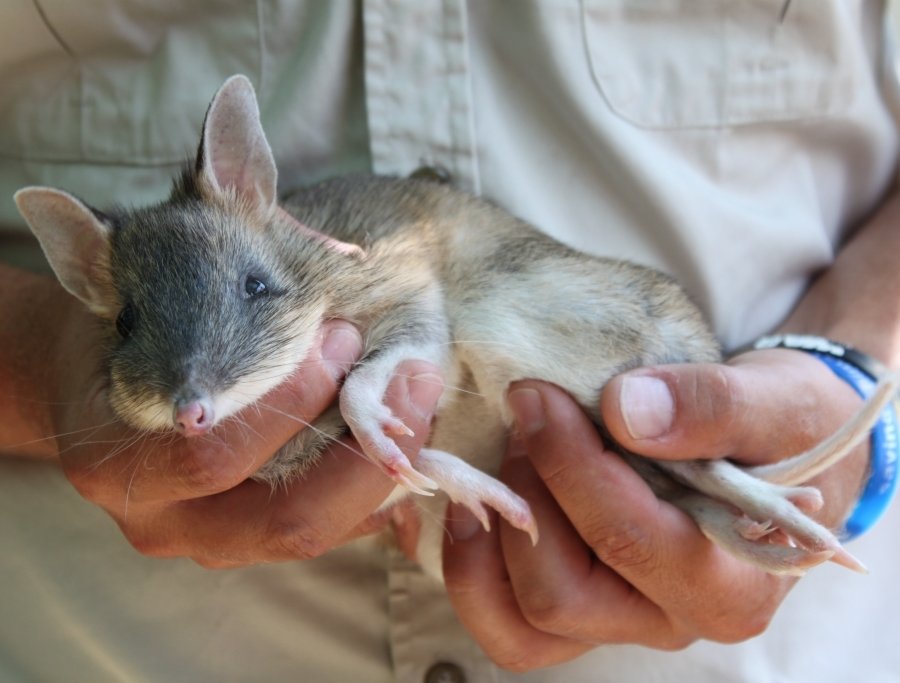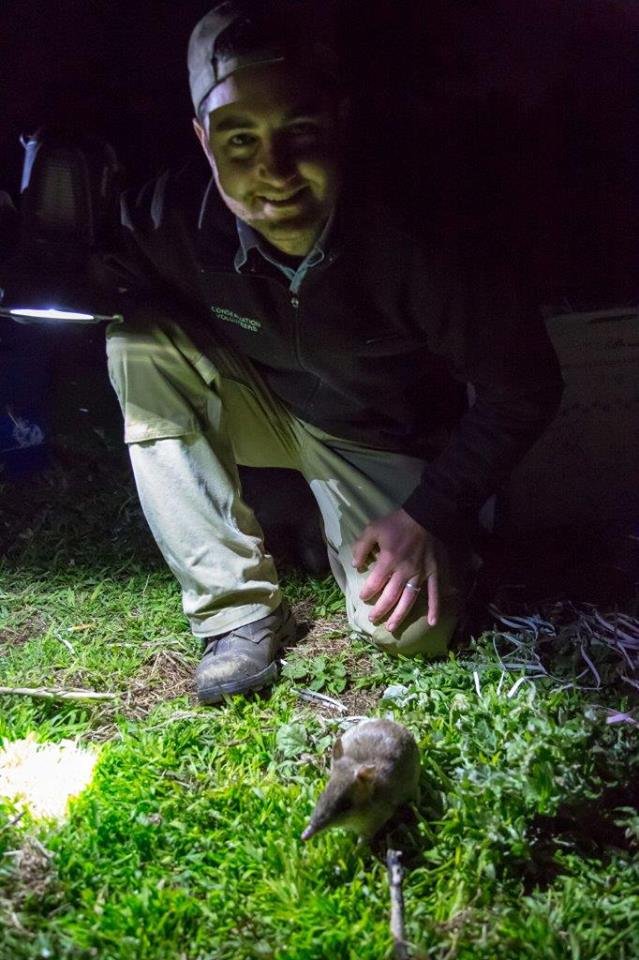 Links: