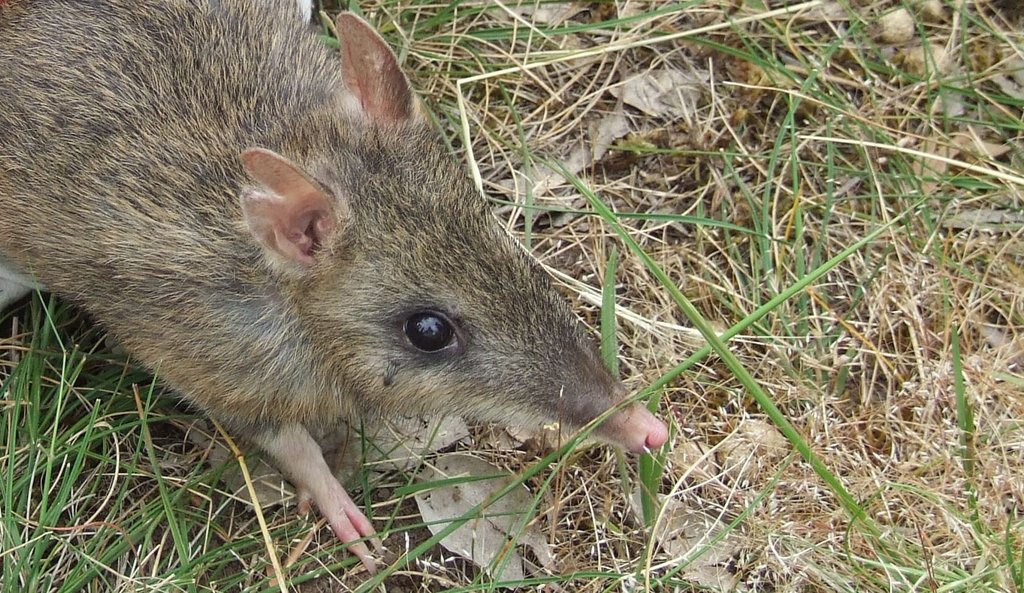 It was a busy end to the year with our last trapping session taking place in the last week of November, before the hot summer months. We were expecting to catch a few more bandicoots, and to allow for this, we increased our staff numbers to assist. This meant instead of running 3 sections to clear all the traps, we ran 5 sections, which allowed us to release the animals as quickly as possible back into their grasslands. Trapping is an essential part of the program - it helps us to check on the number of bandicoots (and sometimes other species!), monitor breeding success and carry out health checks. The traps are specially designed to catch the animals safely and without harm, and we love releasing them back to freedom afterwards.
Conservation Volunteers Australia's Project Officer, Travis Scicchitano reports: "Last time we trapped at Woodlands Historic Park it took us two trap sessions over two weeks to get the fantastic number of 56 individual bandicoots caught on site. This time around it only took us 4 days to catch 57 individual bandicoots! We beat our record, and what an effort - luckily we had the extra help as we caught bandicoots all over the site. We captured a nice balance of sexes with 30 males and 27 females. Five of the females were carrying a total of 6 pouch young, and 17 more females showed signs of young recently vacating the pouch. This means there must be quite a few new animals out there ready to be caught at our next monitoring session. We are estimating that there are around 150 bandicoots calling Woodlands home, which is brilliant."
We have found, however, that there was an increase in possums caught - 205 to be exact! According to Travis, "Due to the large amount of possums in our traps when monitoring the bandicoots, new trap designs are being trialled. Not only do we catch a large number of brush tailed possums but they also set off traps externally without getting caught. This significantly reduces our chances of catching our target species, which means we can't gather the much needed data on breeding and numbers within Woodlands. We're currently running smaller traps with modified entrances of various sizes to see what size hole is small enough to deter possum entry and allow bandicoots to enter. Every night traps are set with the doors secured open to allow animals in and out. We are using our same bait mixture for normal monitoring for consistency. Then the cameras are turned on to record from 9pm to 5.30am. On average we are getting around 100 videos a night. Here are some examples of our videos - Bandicoot and Curious Possum."
So far we have found that possums are very good at getting into small spaces but the good news is we are getting closer by slowly reducing the trap's entrance size daily. This is allows the bandicoots to get in, but becomes a real struggle for the possums. Travis says, "In saying this, we know possums are still going to interfere with the traps and set them off occasionally, but if we can stop catching them that would be great. This will at least eliminate the need to release them, which can be tricky and also very time consuming to clean the traps. It will also speed up our monitoring sessions and give us a greater percentage of traps to catch our bandicoots improving our data and research greatly."
Once again, a huge thanks to everyone involved from Conservation Volunteers Australia, Parks Victoria, volunteers, donors and all members of the Eastern Barred Bandicoot Recovery Team who have assisted with making this possible.
We hope to bring you more videos over the coming updates, so stay tuned!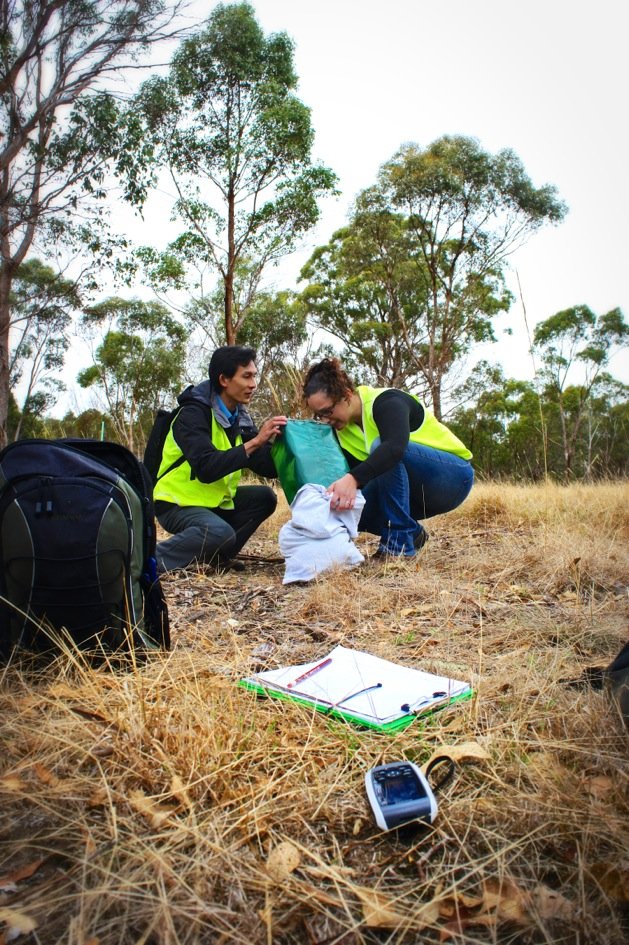 Links: