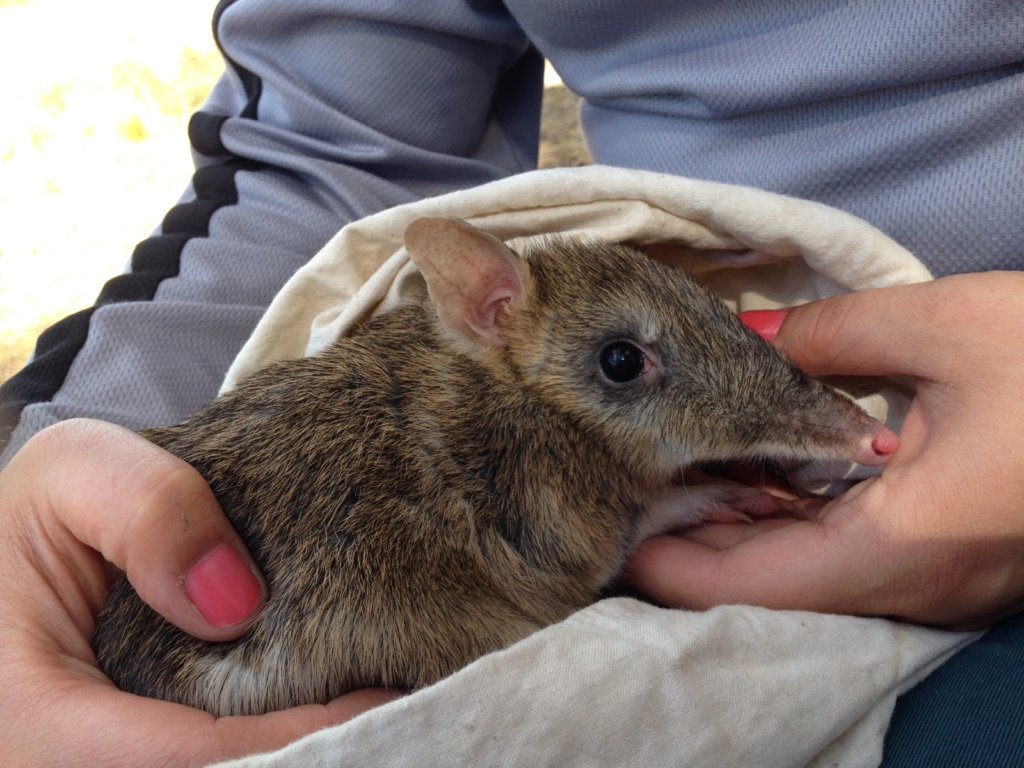 We recently conducted our autumn round of bandicoot monitoring in Hamilton and Woodlands Historic Park, which produced a healthy snap shot of our populations across both sites. Monitoring is a critical part of our conservation program and involves checking traps around the sites over several days.
The Hamilton site was first to be monitored in late March. After the new population of 20 bandicoots were released a year ago, it was a great chance to see how they were travelling. Conservation Volunteers Australia's Project Officer, Travis Scicchitano reports: "The site looked amazing, and with good rainfall over summer, the grasslands were in very good condition. 360 traps were checked over 3 nights, providing some fantastic results. In November last year we caught and released 19 individuals, and this March we were pleased to see that number increase to 30. Based on evidence of the catch locations, and signs of activity, we expect the population to now be between 50 to 70 bandicoots. The animals were all in great condition and we caught our first pouch young, which was amazing. 14 of the 30 bandicoots were clean skins (haven't been caught before), and this tells us there is plenty of breeding happening. We can't wait until November for our next monitoring session!" Check out one of our bandicoot release videos in Hamilton.
Monitoring at Woodlands Historic Park took place in mid-April. Approximately 900 traps were checked over 4 nights. With under average rainfalls and a very hot summer, the conditions at Woodlands were the complete opposite to those in Hamilton. Travis explains, "We were very keen to see the condition of the bandicoots and we didn't expect them to breed much due to the weather. When there's not enough rain the ground gets very hard and it becomes difficult for the bandicoots to dig for their food. As a result, bandicoots will often stop breeding in those conditions. To our surprise the bandicoots proved us wrong. We caught 96 bandicoots, of which more than half of these were clean skins; 50 in total. The sex ratio of captured bandicoots continues to be male biased with 62 males and 34 females caught over the four days. Twenty four (or 71%) of the females caught had pouch young, with a total of 44 pouch young seen." This sleepy bandicoot was so comfortable, it didn't want to leave!
Both locations had brilliant results, and the best news was the health of the bandicoots, all of which looked in good condition alongside plenty of breeding across both sites. A huge thank you goes out to all our supporters, donors and volunteers, without you all, none of this would be possible!
Please consider donating or sharing our story - we need your continued support to safeguard the survival of the Eastern Barred Bandicoot and their habitat.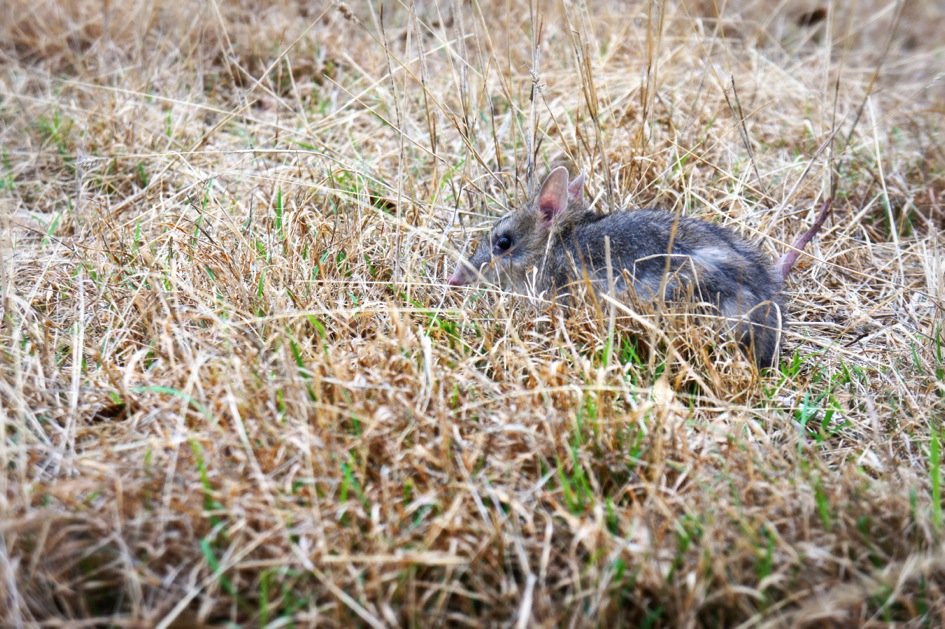 Links: