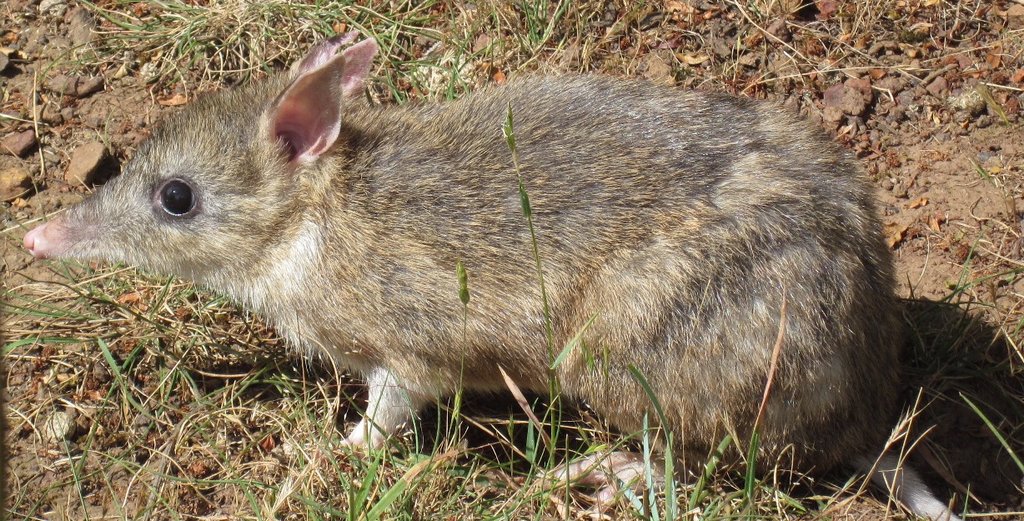 During March this year we ran our first monitoring session since last November, and we're excited to bring you the latest results! This latest monitoring found 86 individual Eastern Barred Bandicoots, which is up from 57 individuals caught last November. That is a huge jump in population growth with animals found right throughout the entire site.
Equally pleasing was the health of the animals. Conservation Volunteers Australia's Project Officer, Travis Scicchitano reports: "Melbourne Zoo's veterinary staff were based onsite conducting extra health checks and all animals were given a clean bill of health - we were told that they were in excellent condition. This means the Woodlands site is proving to be the perfect environment for our little fury friends."
There were concerns that due to a very hot summer with lower rainfall the bandicoots may have not bred. Low rainfall results in the ground being too hard to dig and food sources may have been low, however this doesn't seem to have been the case at the Woodlands site. There were still plenty of surface insects to eat and our bandicoots must have found them all! According to Travis, "Out of the 86 individuals found, 30 females were caught. Amazingly, 28 of those females were carrying pouch young totalling 54 - there are going to be so many new babies running around in the grassland shortly. Overall, the indication is the needs of the bandicoots are being completely fulfilled and they are able to get along naturally just the way we had planned for them. A great example of nature recovering on its own at its best, with some help from us keeping them safe from introduced predators and looking after their grasslands of course!"
With all of this success, we are still having interference with our traps from possums. Although possums are native animals, we don't want to trap them as part of this program – our interest is in the much rarer bandicoots that need our help! Travis says, "There was an 86% closure rate of traps when checked. This was largely a result of possums getting there first and shaking the cages closed, as well as lots of possums being caught. To combat this, we have started our trials with the new traps and have had some positive results. We've noticed the possums getting there first and losing interest with the new door size, which has allowed our bandicoots to be caught instead. Trials are still running for the best design but we are on our way to improving our research with more effective trapping." You can see our latest monitoring video demonstrating this.
These really are fantastic results that mean bandicoot numbers are moving rapidly forward and bringing one of our most endangered species back from the brink of extinction.
Thank you again for your support and generous donations. If you're able to donate again or simply spread the word about this amazing species, you will be helping us to ensure the Eastern Barred Bandicoot will have a Wild Future.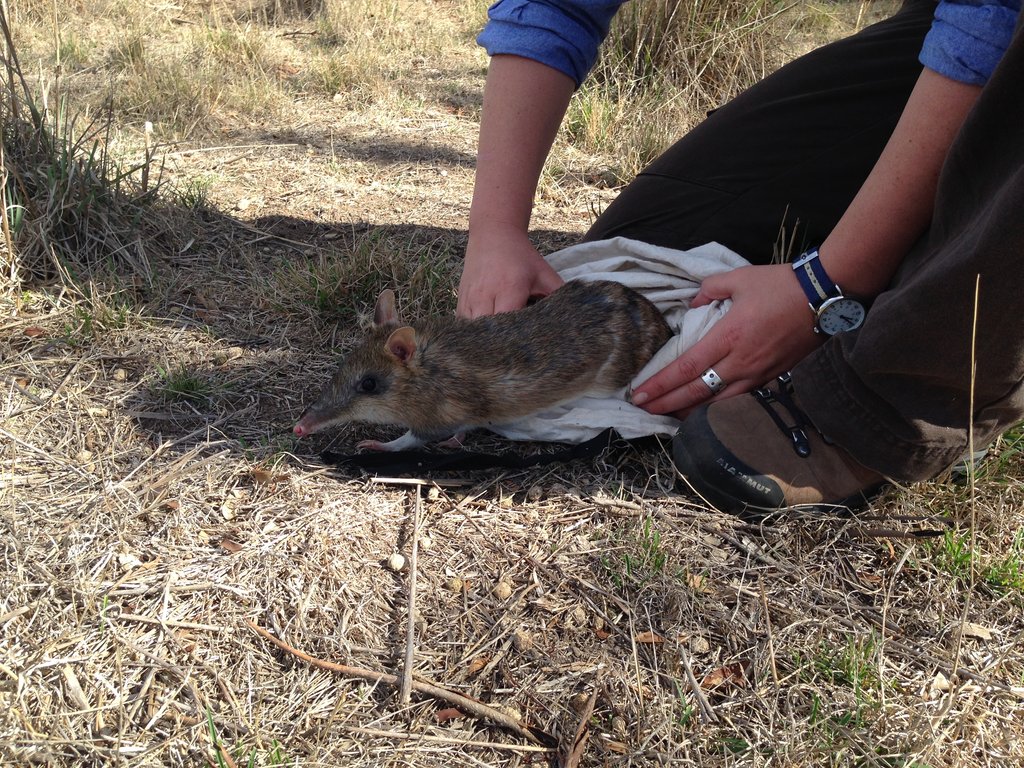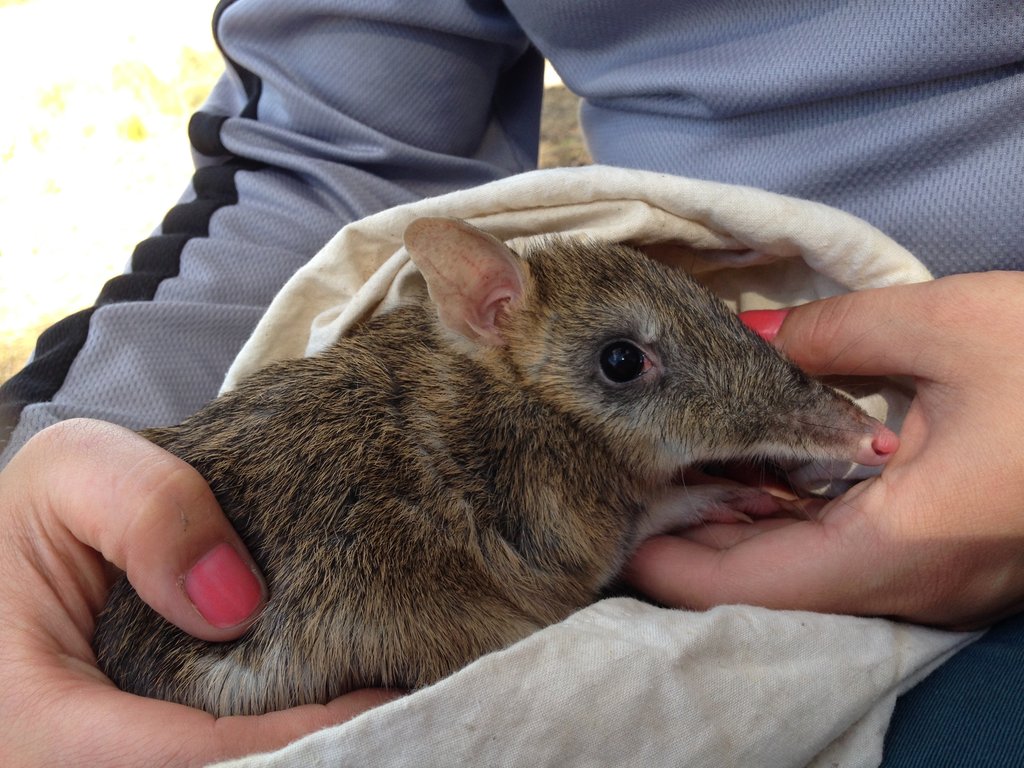 Links: