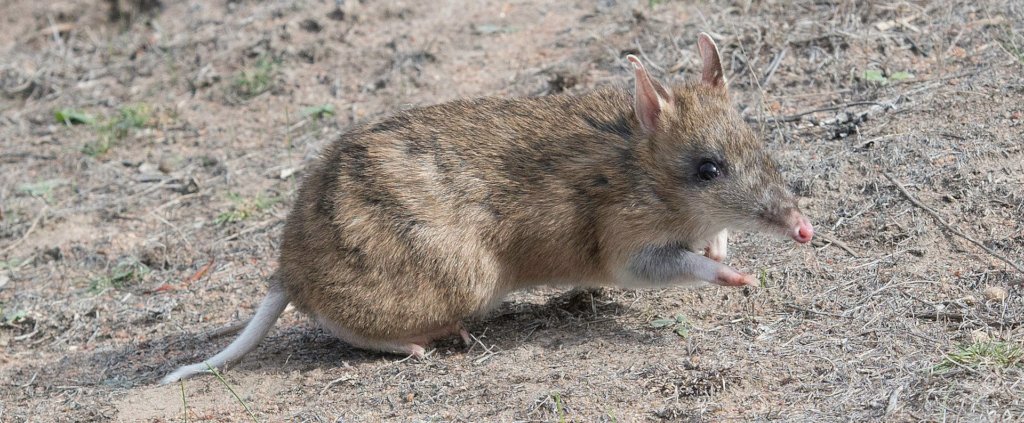 It's been a year of challenges and positives in threatened species recovery at Woodlands Historic Park. The biggest challenge we currently face is the reduction in grasslands habitat at Woodlands, which has come from various fronts. It has been a very dry year, especially in the last six months, where we've only had three decent rainfall events during that period. This type of grassland is classified as summer growing, so without that extra rain the plants have stagnated. On top of that, grazing pressure within the site has continued. Without the rain the kangaroos, possums and rabbits have severely reduced the height of the grasses, which is the preferred nesting area of the bandicoot.
Ultimately this impacts the available habitat for bandicoots and causes a reduction in their numbers. The Eastern Barred Bandicoot breeds to their conditions, only producing offspring when there is enough food and available nesting areas. Thankfully we have plenty of food for the bandicoot, but without suitable grasslands, we have seen a population reduction. This, however, is not seen as a negative as it shows they are naturally adapting to the environment. On the positive side, during our last monitoring session the animals were all in good health and were caught from all areas across the entire site. As soon as we see an improvement in the habitat the bandicoots will react swiftly and increase their population.
To further assist with the health of the grasslands, our volunteers have been tackling a major weed onsite, the serrated tussock. This is an invasive grass species of significance in Victoria. Our teams managed to spray over 100 hectares, which frees up space for the native grasses to grow. They have also mapped and destroyed small rabbit warrens over the same area. This mapping was then used to follow up with heavy machinery to destroy the larger warren systems, which has made a significant dent in the rabbit population. Volunteers have also been busy continuing with our regular fence patrols and maintenance, revegetation, monitoring surveys, bait ball making and track maintenance.
With the recent addition of Philip Island alongside our Woodlands and Hamilton locations, we are working for a common goal through the Eastern Barred Bandicoot Recovery Teams plans. The goal is to have 2,500 bandicoots in total across all sites to secure genetic diversity for the species. Currently we are half way towards our target with around 1,200 animals across all three sites. There are more sites being constructed and we hope to achieve our goal by around 2020. This will be a huge achievement as it will bring the bandicoot down from extinct in the wild to critically endangered. It doesn't mean our job is done but achieves our first goal on this long road to recovery, and means we are heading in the right direction towards securing a future for the bandicoot.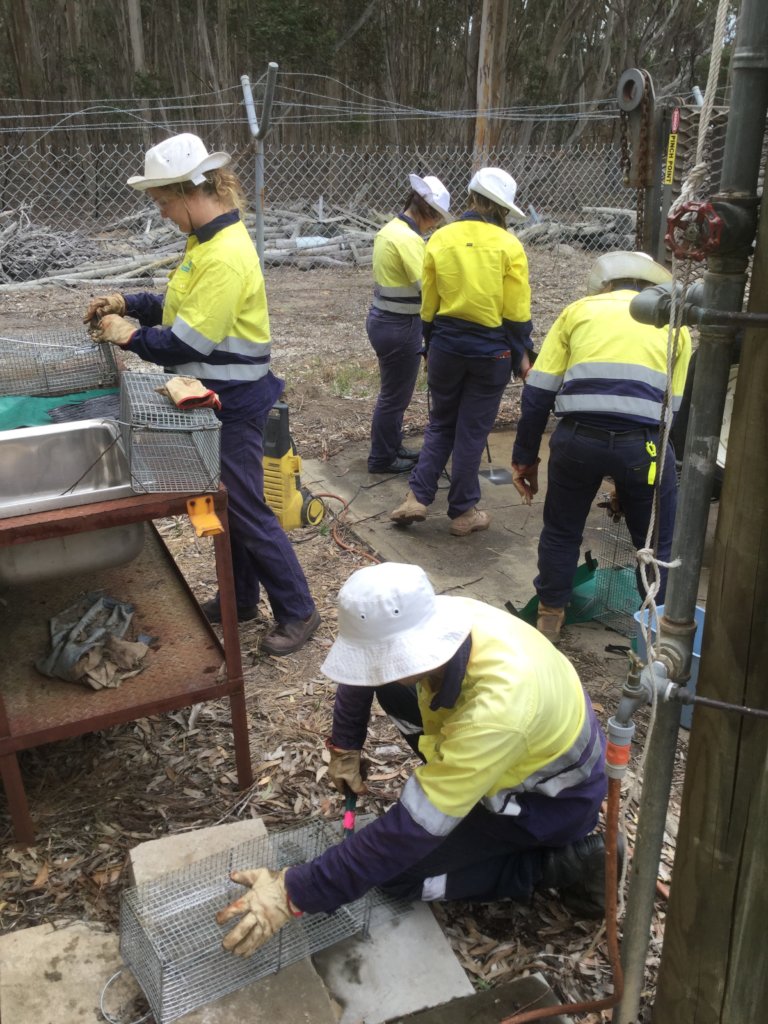 Links: