Project Report

| Aug 7, 2023
Lessons on Art and Influential Artists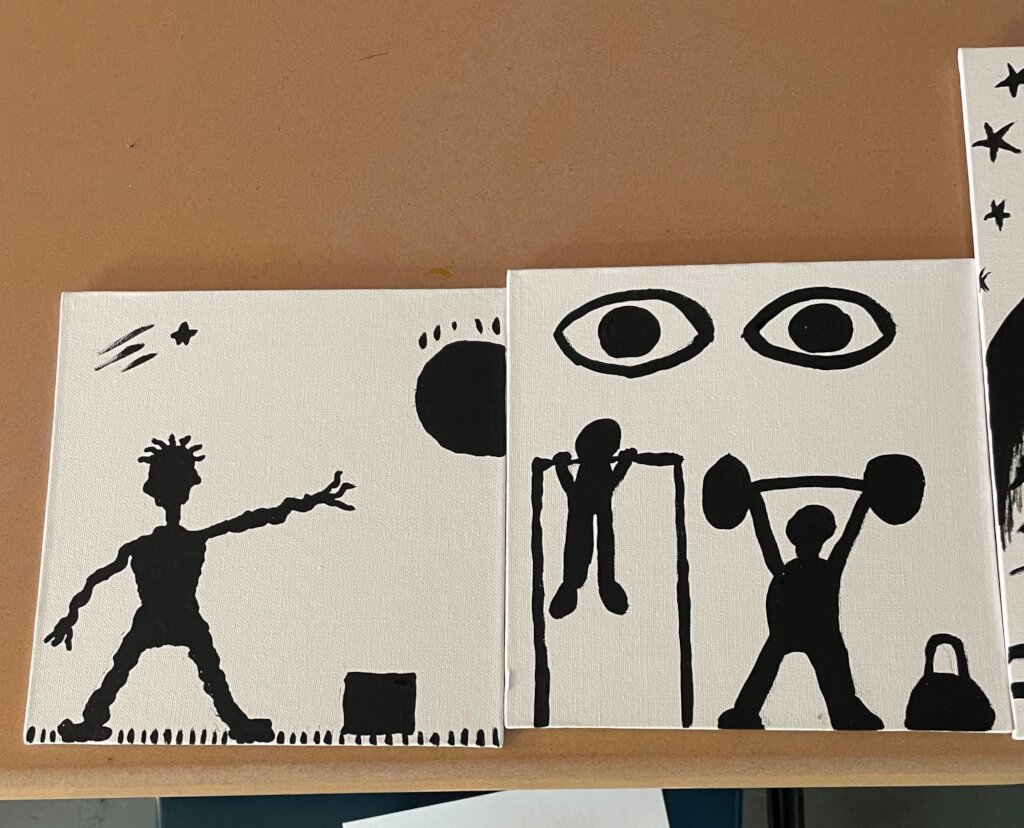 At our Kansas City Learning Center, HALO youth are given a safe place to receive lessons in therapeutic art, professional development, higher education prep, and after-school tutoring. They are taught how to set goals, work towards them, and reach their full potential with support from HALO. Therapeutic art programs help the kids explore their emotions, understand conflicts or feelings that are causing them distress, and help them find resolutions.
Recently, HALO kids have been learning about influential artists. These workshops serve as a means of showing our youth contemporary artists they may not be familiar with but whose distinctive styles and unique forms of expression made a strong impact in the industry. These lessons also show HALO youth that there are multiple ways of expressing themselves, not just words. During this art workshop, they learned about the artist's career and their life, and then they replicated the artist's style in their own ways.
Alma Woodey Thomas
Recently, HALO youth learned about Alma Woodsey Thomas. Thomas' work consisted of an abstract painting style focused on bright colors through a series of "dashes." Thomas used these stripes to create images rather than try to depict something realistically. They learned how to use art to show how something feels rather than simply trying to recreate what something looks like perfectly.
Kara Walker
HALO youth also learned about Kara Walker. Walker's work is primarily distinguished by cut-paper silhouettes that depict historical narratives and explore race, gender, sexuality, identity, and violence. This lesson was a great chance for HALO kids to try to create images and stories without the ability to show smaller details, such as lighting and shading.
On World Poetry Day, HALO kids in our Kansas City Learning Center had a creative writing workshop on Haikus. Haikus are Japanese poetic forms made up of three lines, with a 5-7-5 syllable format in each line respectively. Haikus are helping HALO kids learn more about poetry, allowing them to examine syllables, paint pictures using very few words, and have a chance to focus on their senses. The kids then got an opportunity to create three haikus as a group:
HALO Haiku 1: Springtime
Spring is wonderful
It has many bright colors
Bees help flowers grow
HALO Haiku 2: Frogs
Live on lilypads
Frogs make croaking noises
Grab flies with their tongue
HALO Haiku 3: Rain
Makes the ground muddy
Rain does make you feel cozy
More flowers growing
Because of your support, HALO kids are able to heal with therapeutic art programs. Thank you for helping HALO kids color their dreams one workshop at a time!