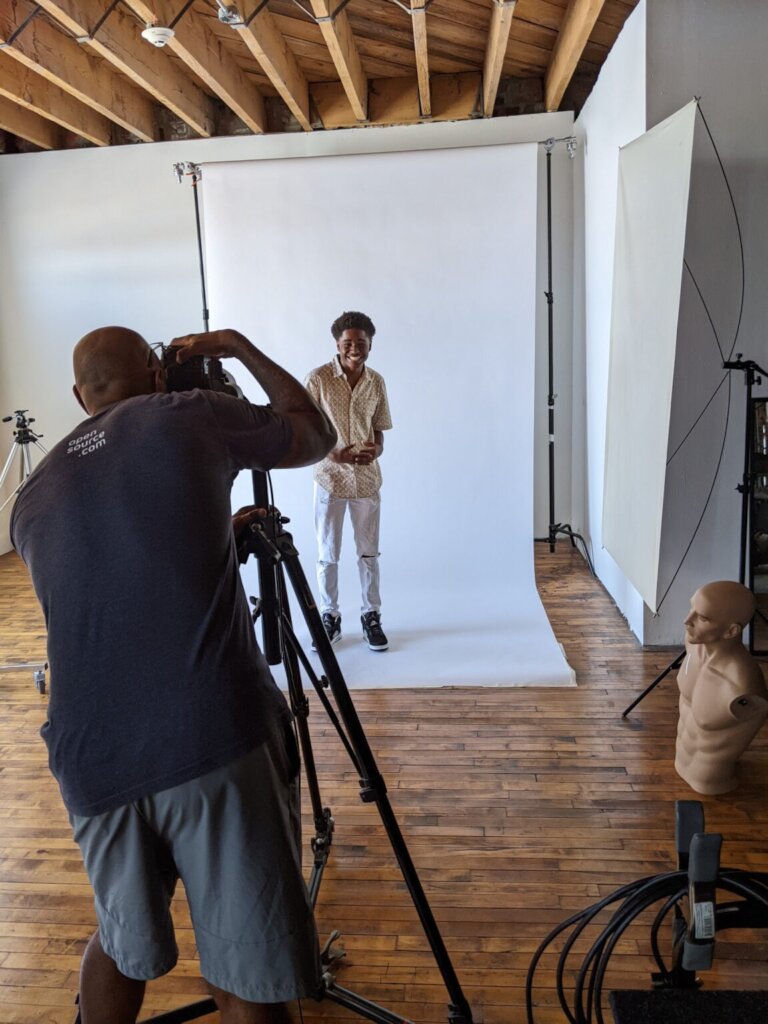 Have you ever had one of those days where everything seemed to go right for a change? Where your clothes fit perfectly, and your hair seemed to just work. Where everyone was on your side, and you felt like you could take on the world? For our HALO kids, that feeling happens during our "I Defy The Odds" Photoshoot. In the days leading up to the shoot, our staff and volunteers take each participating youth to pick out a new outfit to help them look and feel their very best. We want every moment of the process to make them feel confident and powerful. We want to give them a place to see the greatness in themselves that we see every day.
After we make sure outfits are just right, we make sure our kids feel confident with their hair and makeup, both done professionally. This step couldn't happen without incredibly talented people donating their time to make sure our kids feel stunning.
After that, we leave it up to the expertise of Kenny Johnson Photography who does an incredible job of walking our kids through every step and manages to capture their fierce determination in a truly special way every single time. For most of our kids, these photos are the first time they ever had professional pictures taken. It is often the first time they are ever able to see that fierceness in themselves.
It is a really special experience watching them see a few photos on Kenny's computer and being confident in themselves. Many of them in a whole new way. These photos become something they are so proud of. A moment they want to remember when they felt good about who they are, and confident that they could defy the odds.
Photoshoot day is magical, but the real works of art are the finished photographs. Kenny Johnson Photography is always able to capture the inner fire that drives our HALO kids. Their portraits easily convey the fierceness it has taken to get them to a place where they see a bigger future.
Our kids treasure them, long after their time at HALO is over. We love printing them and hanging them in various HALO locations to remind these kids, and kids that will walk HALO halls after them, that they can defy the odds.
Thank you for believing in our kids. We are so grateful for your support!