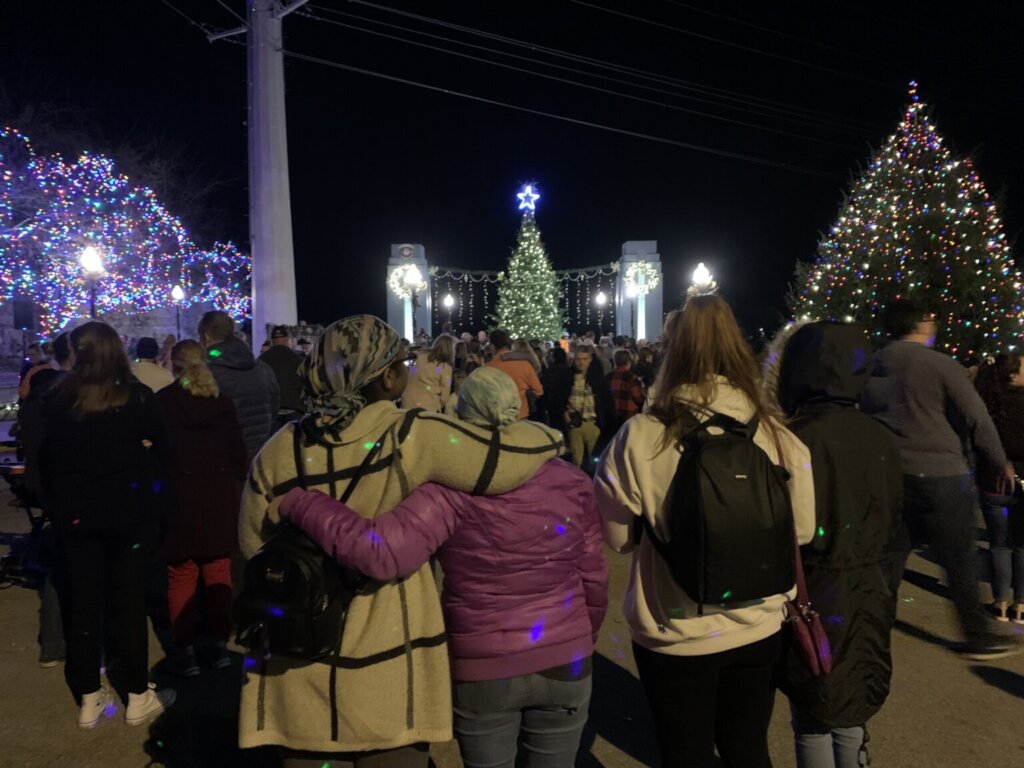 The holidays are meant to be special, a time of giving and love when we are all reminded of what is important. At HALO, the holidays are extra special because we get to help our kids experience the magic that can be felt when you're loved. Many of them for the first time. At our Girls Home in Jefferson City, we planned an entire month of activities to help our girls learn about new traditions and experience all the holidays have to offer. They visited the tree lighting at the Governor's Mansion, decorated cookies, and made special holiday recipes.
We couldn't make the holiday happen on our own and are always so grateful to special volunteers and donors who make sure our kids have special gifts to open. Thank you for making sure no child was left without some holiday happiness.
Each year, our current HALO youth enjoy an evening at home with each other and HALO staff opening their special gifts and eating a delicious meal. This year, our favorite moment was when one of our current youth started to open a gift and got a bit emotional. "I can't remember the last time I opened a gift," she stated and went on to let us know that holidays weren't celebrated at her house. We are grateful to have given her a moment to be celebrated and hopeful she felt the love of every volunteer and donor who put their heart into making this a happy HALO Holiday.
At HALO Kansas City, our kids live all around the city, but we always want them to know that HALO stands for love and home. We make memories together with special holiday snacks and crafts during our programming time throughout the month. We understand that the holidays can be difficult for our kids and their families, both emotionally and financially. Because of that, our incredibly generous volunteers and donors take wishlists from our kids and do their best to make their wishes come true. Thank you all for making this holiday extra special.
Our HALO Boys Program in Jefferson City is an incredible group of young men who are always ready to make a difference. It has become a yearly tradition for our boys to get special gifts to give to their families during the holidays. It is incredible to see their excitement at giving a gift to someone they love, many of them for the first time. They carefully select the right present and wrap them together while enjoying dinner. We are grateful to the generous donors that see the importance of empowering these young men to give during the holiday season. As our boys have time off school, we make sure there are outings and exciting traditions they can participate in to show them their worth, and help them make new memories of the holiday season.
We hope you enjoyed the holidays and appreciate your support!