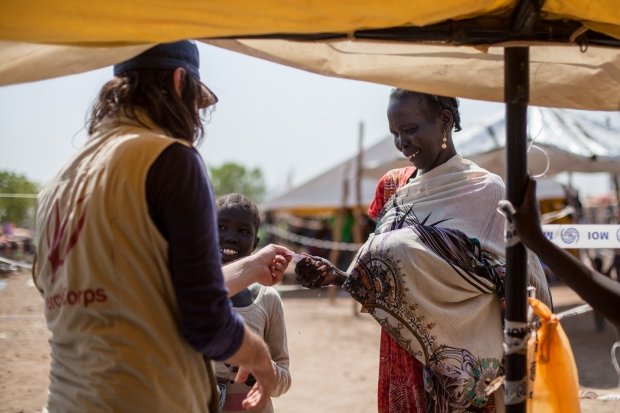 Long-term disputes between South Sudan and Sudan, as well as internal political issues, led to an eruption of violent conflict in South Sudan's capital of Juba in December 2013. The humanitarian crisis has quickly spread into neighboring areas forcing nearly half a million people to flee from their homes. As the conflict escalates, displacement camps are becoming overcrowded and people's needs for clean water, food, health care, sanitation, shelter, and protection are increasing.
But your donation is bringing hope and saving lives during this conflict. Nianey, 32, was among those who bravely escaped the violence with her five children. She is thankful for your assistance and told a Mercy Corps staff member: "I'm not sad, because I'm safe now."
Despite facing threats and looting, Mercy Corps teams and partners have been able to provide emergency aid and relief to thousands of people affected by this heartbreaking conflict. Your donation is being used to distribute survival kits with essential items, such as blankets, a sleeping mat, soap, cooking tools, water, a mosquito net, and clothing.
Mary, 27, also fled the violence in Juba with her baby. She tells us that "the pack given by Mercy Corps will help my family every day. My baby is a few days old, and he'll be able to sleep on the blanket instead of the ground." Thank you for making it possible to provide more than 8,600 kits, bringing lifesaving assistance to more than 22,000 people, like Mary and Nianey.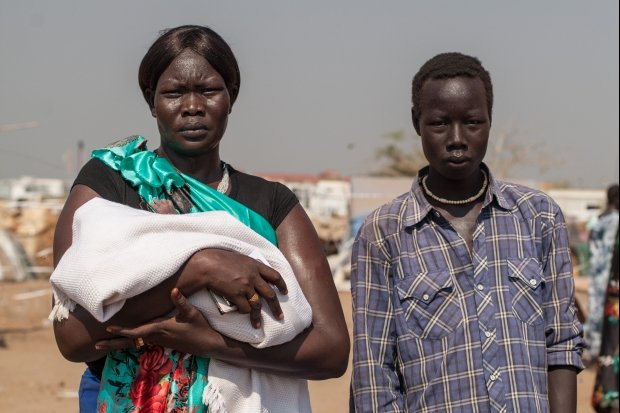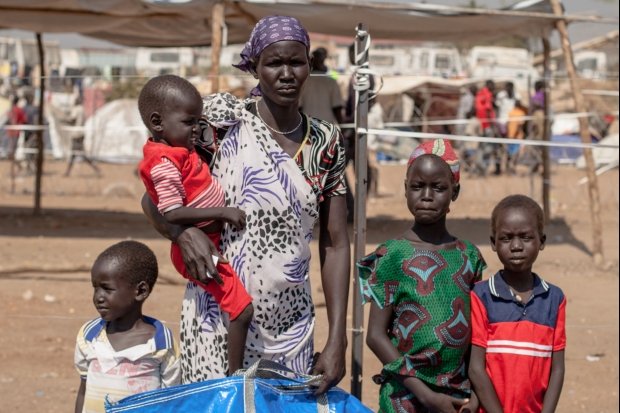 Links: