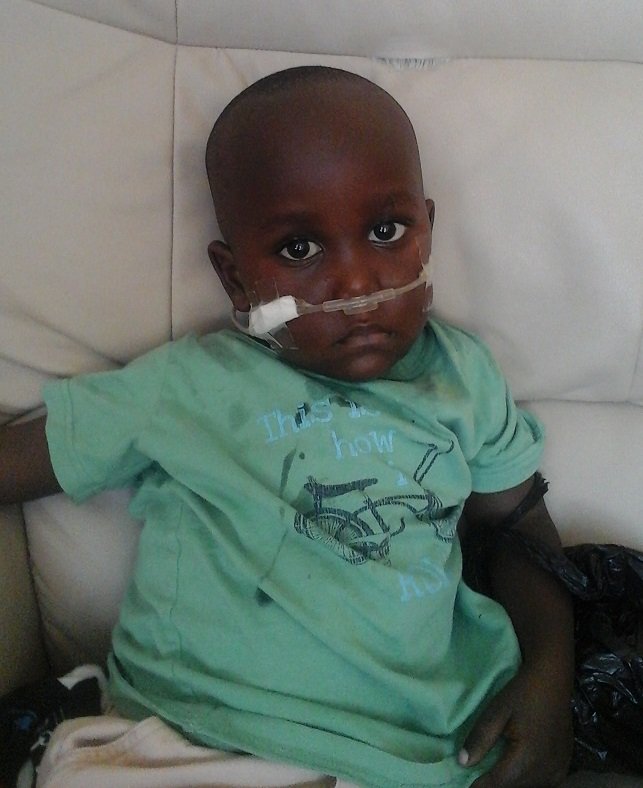 This quarter was particularly difficult for Take Heart Association Project (THAP) staff, administration, volunteers, and patients due to the untimely death of its Kenyan founder, Peter Mbogo Kamau. Peter succumbed to complications from malaria in December, the very same illness that many of THAP patients deal with daily and for which treatment is sought. THAP's focus on heart disease correlates to malaria because heart disease is elevated by the effects of malaria. After a touching send-off for Peter by family, staff, friends, and community residents, many persons expressed their love and sympathies on the enclosed card.
Amidst the solemn occasion, and by the sufficiency of God's grace, THAP continued to reach out to many sick children who needed care and support. Several patients had evaluations, and cardiac reviews by Dr. Allison a pediatric cardiologist from the Mayo Clinic, and Dr. Simon of New Hope Hospital, and on January 23, 2017, Steve underwent successful heart surgery at MP Shah Hospital in Nairobi Kenya. Seven other patients are scheduled for evaluation and heart surgeries by a medical team from the organization, Hearts of East Africa in the United States, when they travel to Tenwek Cardiac Clinic in Bomet Kenya to perform these services February 2 to 14, 2017. Twenty-eight (28) other children and families received support services, home visits, and educational literature to improve health and diet that included medicine for 14 patients, and accommodation at THAP Family Support Center for 14 families.
THAP administrators and Children & Charity International offer sincere thanks to donors, partners, and supporters as we strive to continue the legacy of our beloved founder to facilitate and coordinate medical support programs for marginalized children affected by heart disease. We look forward to continued collaboration with Chain of Hope to provide accommodation for in-transit patients at the Family Support Center, and the many hospitals and establishments with whom we work to ensure that needy Kenyan children receive much needed intervention, surgery, and care to restore health, hope, and happiness.