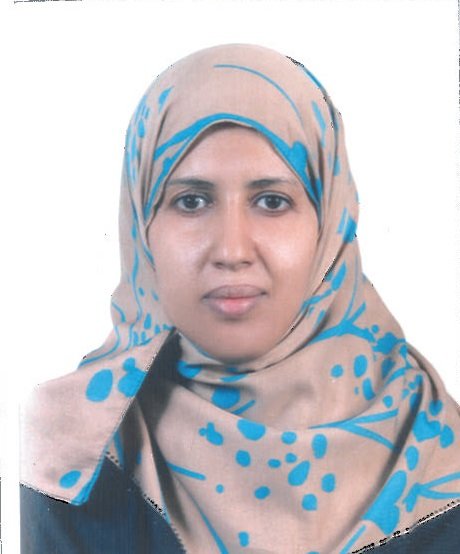 Greetings!
Today we want to share with you the story of Maklin, one of our most oustanding scholarship recipients. However, today we will not tell her story from a third-person point of view. Instead, we want to give her the chance to speak up for herself, and show the world the strenght and resilience it took to fight for her right to proper education.
"As a woman from Yemen, I feel that I have lived a constant war since I was born, just because I was born a woman. Women in my country are guilty for no reason and are deprived of many rights, the most important being a right to an education.
All the rights are guaranteed to men; the best education, the best occupation and the opportunity to choose any life they desire. Happiness for women in Yemen is defined as becoming a wife to a man, regardless if he is kind or not. In the eyes of society, what matters for women is getting married.
There are some women who have emerged from society showing progress but they represent less than one-tenth of Yemenite women.
Since I was born, I found myself fighting a power inherited under masculinity and one which has denied me the right to an education and independent decision-making. However, my parents were in love with science and knowledge and I owe them for my passion for science.
It is a custom of Yemenite society to prevent girls from traveling abroad to study, but my mother, a great woman, struggled to get me and my sister to complete our studies, despite all the difficulties. She strived to send us to the University of Aleppo in Syria, one of the most ancient universities.
Thank God I didn't disappoint her; I ranked first in the accounting department.
But wars in Yemen will never stop. Every five or ten years we have a war that kills and destroys everything that can be destroyed. There was a war in 1994 and another war in 2011. These wars make it very difficult to get financial support to complete the last phase of my studies.
After a long time, I found my chance to get a Masters degree and complete my long-awaited dream.
So I left Yemen and traveled to Egypt to get my Masters degree, me and my little daughter. There were certainly difficulties that we encountered, but they were not as serious as the declaration of the last war in Yemen in 2014. Because of this war, the financial support I was receiving got cut off.
Despite this difficulty, I will never forget the support and encouragement that I received from Dr. Sami, the supervisor of my Master's thesis. During the final stage of my degree I completed it with distinction.
He is a human, a father, a teacher, and a mentor. If I owe my parents my encouragement to complete my studies, I am also indebted to my supervisor, who gave me the opportunity to do so. Not only has he helped me complete my Master's degree, but he opened my hopes to pursue a Doctorate degree.
Despite the great financial difficulties I have encountered and the great responsibility in raising a child, my ambitions and dreams did not stop at my Masters degree.
When I put my daughter to sleep, I hug her and draw things with my finger on her back, and she guesses what they are, like a flower or a sun.
Once I drew the map of the world and asked her to guess what it was. But she did not know, so I said to her, "This is the world."
She asked, "Where are we?"
I pointed to a place next to her heart, and then she asked me, "Where is my country?"
I answered her, "It's very, very far."
She thought for a while and then asked me again, "Is there anyone in this big world that knows we exist?" At that moment I did not answer her.
After a short period of time, I found an announcement about a scholarship from the Asherah Foundation. I was very hesitant because I was full of despair, but the determination to complete the final stage of my degree prompted me to apply for this scholarship.
I do not know how to describe my feelings when I received an email informing me that I received the foundation's scholarship for this year. I cried out loud, hugged my daughter, and then cried. Joy meant a lot to me and it was much like the joy of a person who was sinking, and then found a ship before drowning.
Now I have found an answer to my daughter's question. Yes, there are those who feel and know that we are in this world. Thank you, Asherah Foundation. I do not think this essay is enough. Not all the words of thank you will suffice.
I am starting to feel like a human and I have the right to complete what I started and dreamed about…"
Thank you for taking the time to help Maklin finish her degree! In the name of women from all over the world who seek a second chance to education, we are grateful for your generosity!
The Asherah Foundation