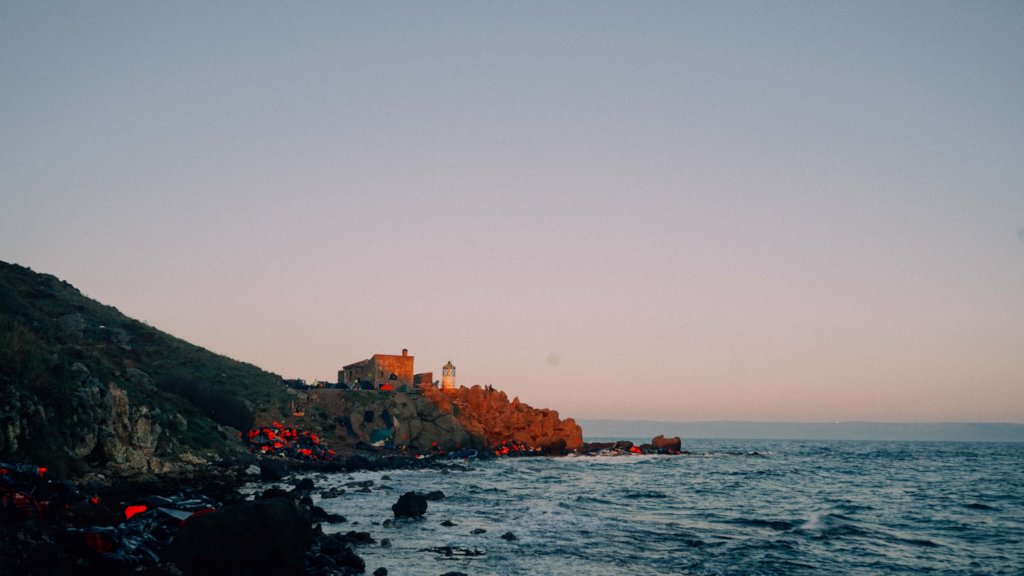 The last months in Greece have been marked by momentous shifts for asylum seekers and refugees; from COVID-19 restrictions to increased insecurity on the Aegean Islands, it is more important than ever to continue providing support to people seeking asylum in Greece.
When we last shared an update with you, we had suspended our in-person programming in Ritsona Camp and on Lesvos due to COVID-19 restrictions. On Lesvos, a small team of our long term volunteers remained on the north shore to support new arrivals with essential items, in coordination with our partners. In Ritsona Camp, we were supporting youth through an online space, while also planning ways to restart our activities in a safe way.
Since then, much has changed for us and for our teams in Greece. We invite you to take a look at how our programmes have evolved since then - how we have navigated the challenges of the past months, as well as difficult decisions with which we have grappled.
Ritsona Camp: A Digital Space & Restarting Activities
Ritsona Camp, mainland Greece, is now home to almost 3,000 people - more than four times its population in 2017. Thanks to your support through the years, in 2019, we reached 55 percent of the camp's residents through our Youth Engagement and Child Friendly spaces.
The last few months have seen unprecedented challenges in Ritsona, for residents and for our team. Throughout the suspension of our in-person activities, we continued to support the residents of the camp in any way we could - establishing an online support space, and supporting partners in camp in a large food basket distribution. As lockdown measures began to ease in Greece in the late summer, our team was thrilled to be able to return to relaunch our in-person activities in Ritsona Camp in early August.
After over four months of quarantine, our physical spaces in camp were in urgent need of rebuilding and restructuring - from new flooring and weatherproofing, to walkways and electrical work. Our Ritsona team worked directly with the community from the start to revamp our spaces, building a new roof and fence completely from scratch.
Despite the past months being a difficult time for Ritsona, we were moved and grateful to see the youth coming together - rebuilding these spaces not only for their peers, but also for the youngest generations of camp residents: "several youth told me this week they wanted to be part of rebuilding Lighthouse because it is a place for everyone, and we should all work together to get it open as soon as possible," our YES Manager shared.
While rebuilding the space, the YES also adopted new strategies to make sure that our programming is safe and socially distant, integrating more seating areas to accommodate the growing number of youth in the space since the expansion of 2020

When we launched our in-person activities in the Child Friendly Space, we also made significant changes to ensure that our programming would be safe and COVID-19 friendly. We focused on the age group of 3-4 years old, as they have no other formal or non-formal educational activity available to them, and they cannot go to Greek schools - at this crucial development phase, children need opportunities to play and learn in a safe space. In order to make sure our spaces are safe, our CFS team cleans and sanitises the spaces three times a day, also sanitising any toys used, and distributing hand sanitiser to our young visitors. Our reopening of the CFS would not have been possible without your support these past months!
Another exciting development in the past months has been the launching of our formalised Lighthouse Relief's Resident Volunteer Programme (RVP). Our Resident Volunteers have played a critical role in our psychosocial support activities in Ritsona Camp for the past two years, and this August, we launched a formalised version of the programme to offer in-depth training and skills-building.
In early September, we were disheartened when Ritsona was placed under a lockdown due to cases of Corona in the camp. Throughout this time, we have been preparing for restarting our activities in the camp while providing as much remote psychosocial support as possible. Our Resident Volunteer Facilitator has been finding innovative ways to provide psychosocial support and training to our Resident Volunteers remotely. Through pre-recorded videos, skills practice and online resources, she has been offering training on coping skills building, including tools such as self-compassion, gratitude, and journaling.
Lesvos: Increasing Insecurity & Uncertainty for Asylum Seekers & Refugees
In the past seven months, we have contended with some of the most significant challenges of our five years on Lesvos.
In March, asylum seekers arriving to the north shore were also impacted by preventative measures against Coronavirus; we continued to search for ways that we could continue to support them. Due to the extremely high tensions in early March, we had suspended our emergency response programme, and we had to continue this suspension due to preventative measures against COVID-19. During this time, new arrivals were often kept for weeks in isolated areas on the north shore for a mandatory quarantine period, without access to running water, or suitable accommodation. Due to the Coronavirus restrictions, we could not directly access new arrivals, so we provided food, clothes, and other items to the people through one of our partners in the north who was permitted to access these sites.
In May 2020, the situation changed further for people arriving on the north shore. An area on the north shore that was built in 2015 as a camp started to be used as a quarantine area. Anyone who arrived was tested for COVID-19, and then transferred to this quarantine camp at Apanemo to stay two weeks - though some groups stayed well over a month. The camp remains an extremely low-resource setting, with no running water or electricity, little access to medical care, and difficulty in isolating from other people; only the authorities and UNHCR had access to this facility. After this quarantine period, people were transferred to the south of the island where they could register their asylum claims.
Through this time, we were able to consistently provide packs of essential items to people waiting in the quarantine camp (distributed by a partner). Since May, at least 504 people stayed at this quarantine camp, according to UNHCR numbers. One quarter of them were under 18. In order to support new mothers and the specific nutritional needs of newborns and young children, we were able to provide packs including baby milk, baby bottles, diapers and other hygiene items (also with a donation of items from another NGO on the island).
In early September, asylum seekers on Lesvos were pushed into an even more precarious situation when fires devastated Moria Camp, where over 12,000 refugees and asylum seekers were residing. The day after the fires, we immediately supported our partners in the south of the island with urgently needed items, such as bottles of water, baby food, and dry food, and continued to advocate for a swift, humane and safe solution for people staying on the streets of Lesvos.
A Difficult Decision for Our Lesvos Team
Unfortunately, as the changes we described reflect, the process for people arriving to Lesvos has become increasingly militarised. As recent news reports confirm, the illegal practice of pushbacks has significantly increased in the Aegean Sea - this has made it nearly impossible for people to seek asylum, a right to which they're entitled by international law, and has greatly reduced the numbers of arrivals to Lesvos.
With these changes, the role of NGOs like ours in the context of arrivals became extremely limited. Though we continued to help in any way we could, it is no longer possible for us to provide the same dignified emergency response that we committed to in September of 2015, five years ago. After much deliberation and painful discussions, we recently made the decision to formally cease our Emergency Response operations and to withdraw from the village of Skala Sikamineas, the tiny fishing village that is the base of our operations. To learn more about this decision, we invite you to visit us online here.
In the short-term, we have focused on distributing needed items from our warehouse in the north to other organisations across the island, particularly in this time of acute need on Lesvos. In the long term, we are identifying the biggest needs both on Lesvos and on the mainland of Greece, to see how we can respond to the short-term and the long-term impacts of the fire, which are vast and multi-faceted.
The Immeasurable Impact of Your Support
We want to conclude with a wholehearted thank you for your support - not only in the past months, but since we launched this project years ago. It is thanks to your support that we have been able to provide a dignified emergency response on Lesvos for the past five years. You have also enabled us to continue providing psychosocial support in Ritsona Camp - where it is more needed than ever.
As we look forward to our next endeavours, we are humbled by your compassion, solidarity, and support - for this and so much more, thank you.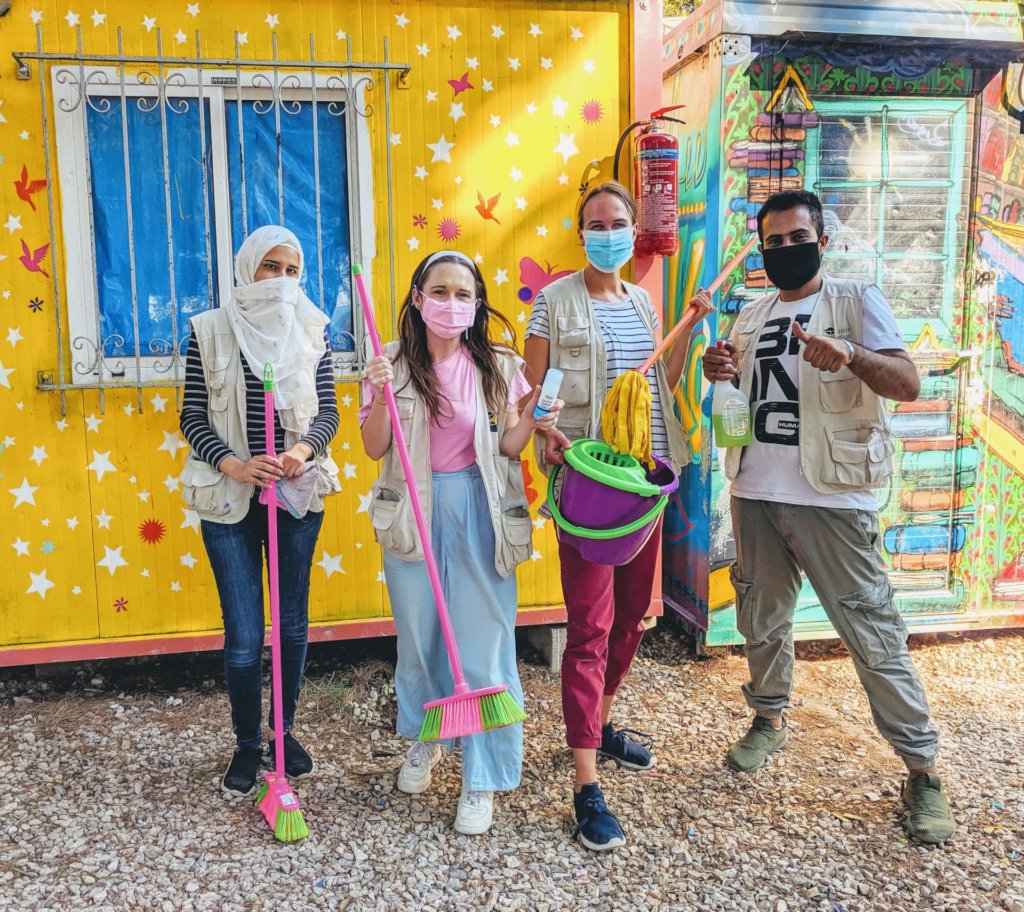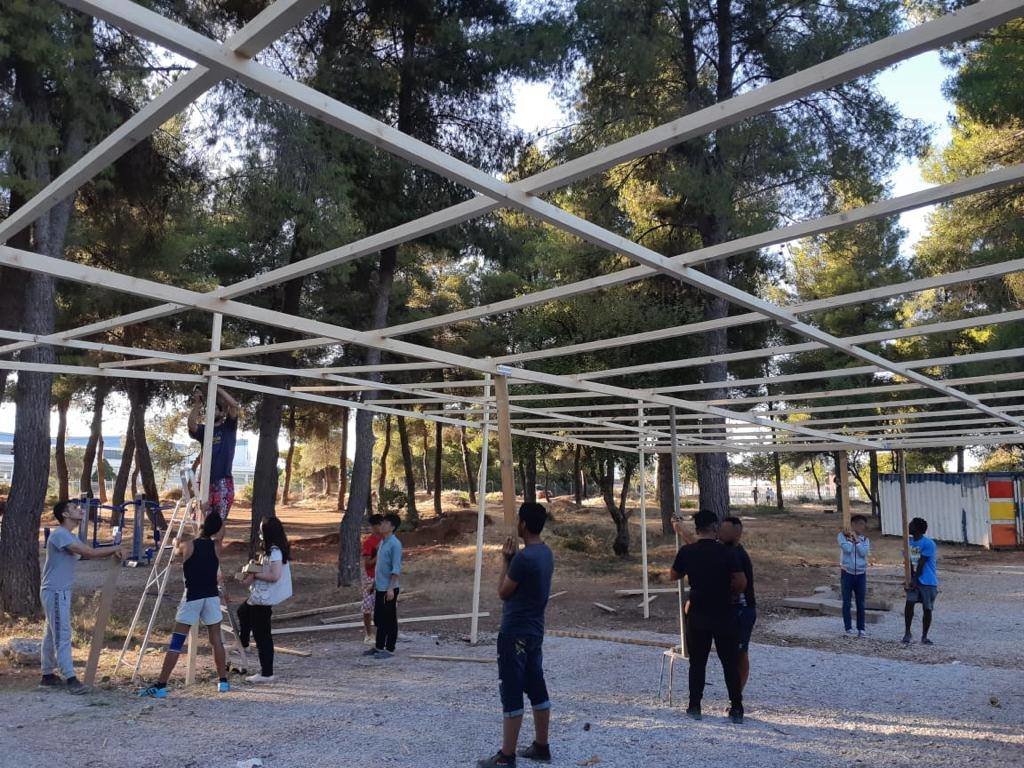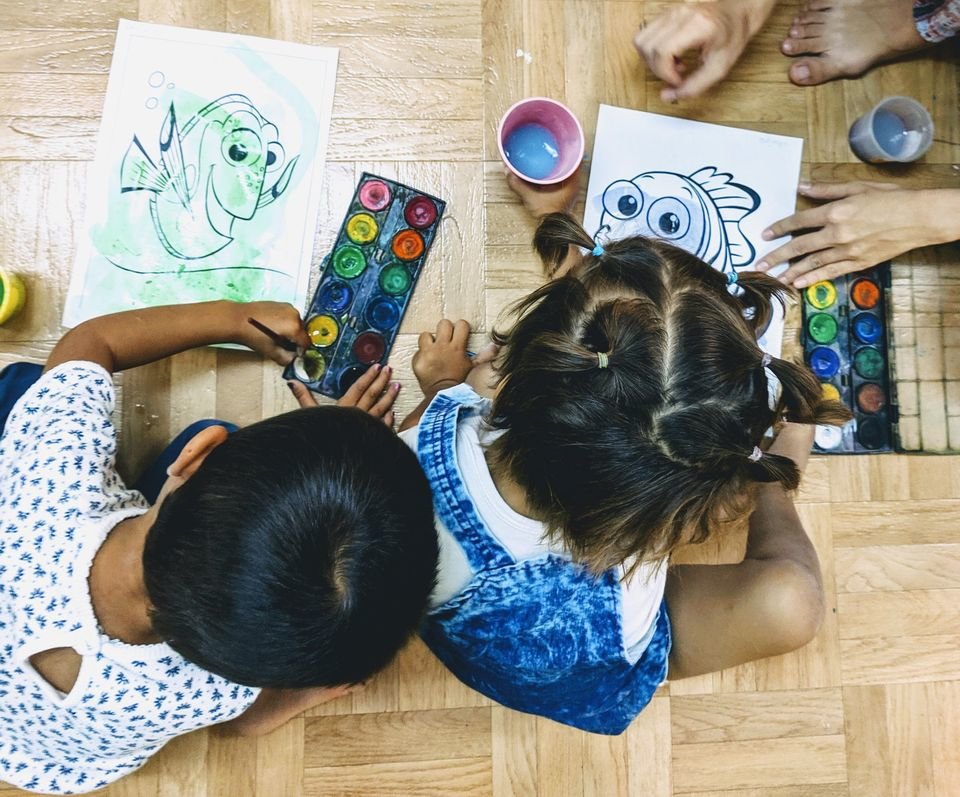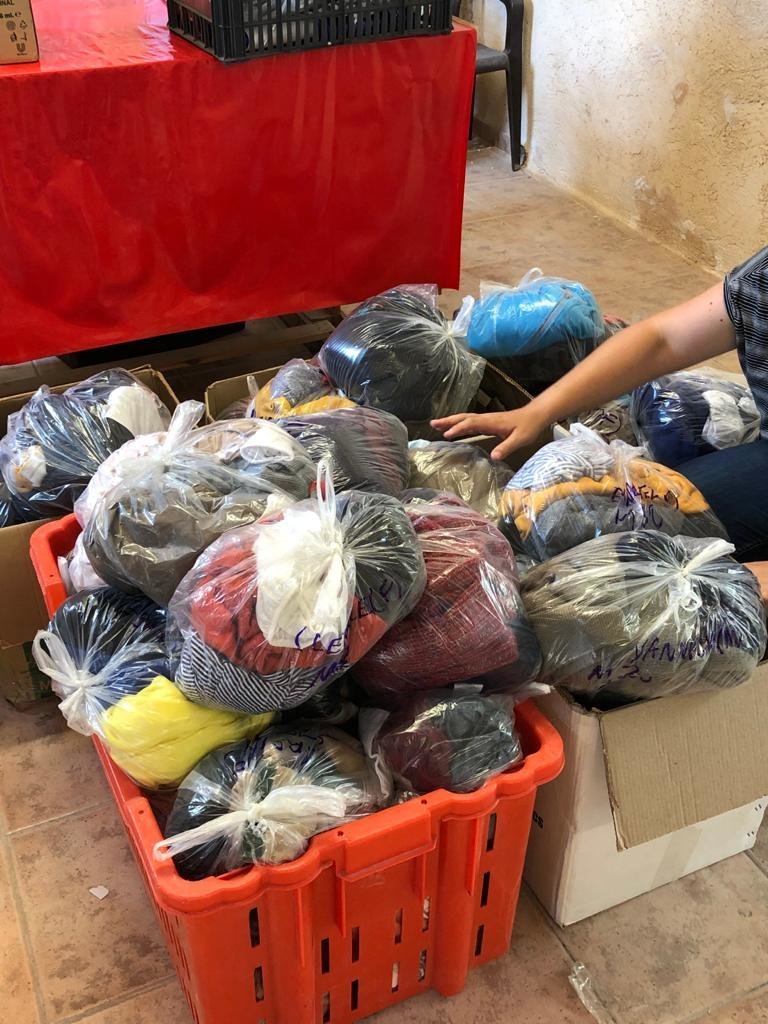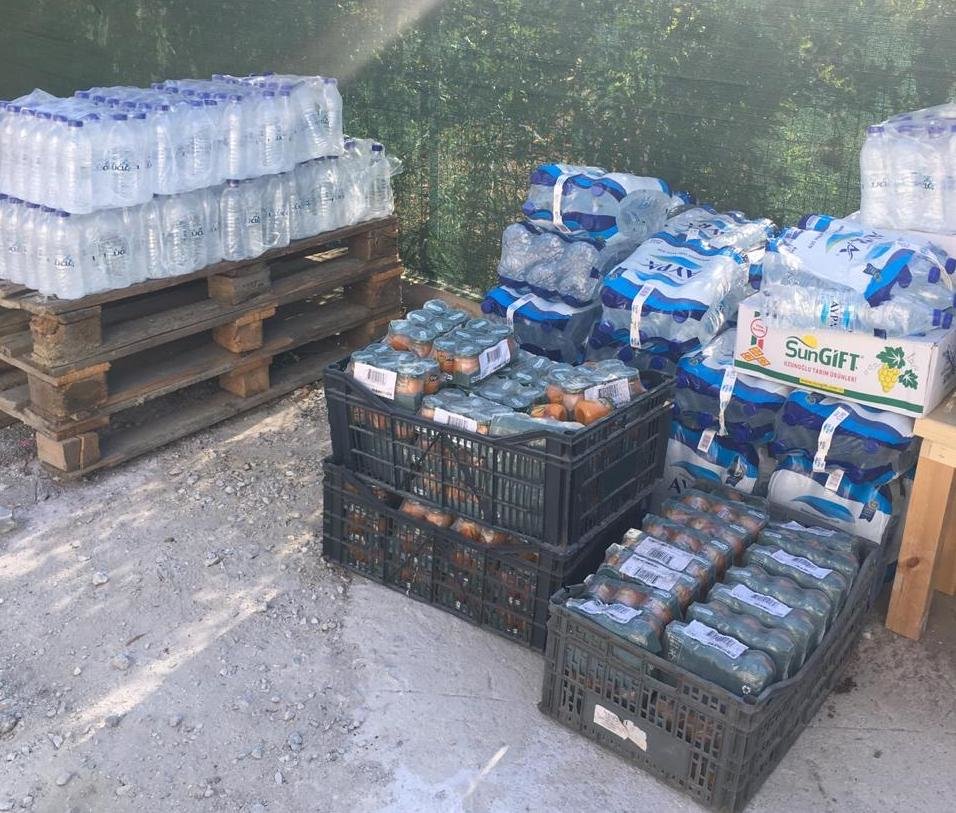 Links: