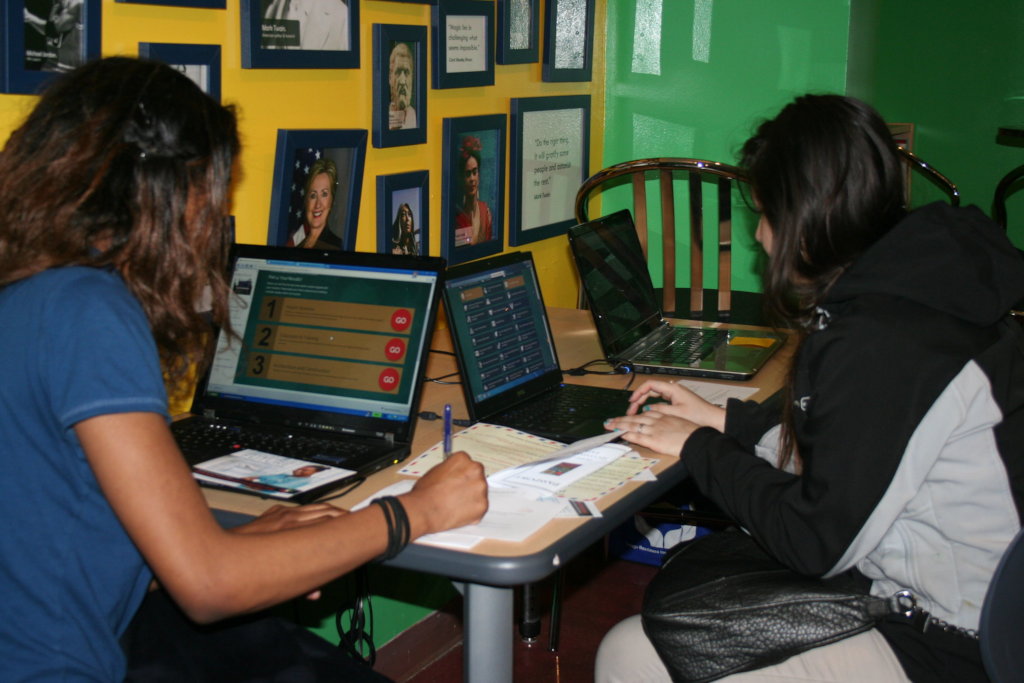 As the new school year begins and schools transition back to in-person learning, LAYC will continue to provide youth essential tools and support to cultivate learning and creativity to maximize their academic success.
Homeless and unstably housed youth are still working on getting back on track due to the pandemic and, as one LAYC housing client demonstrates below, facing homelessness makes it particularly challenging to stay on track in school.
Our Housing team works alongside youth every day who, despite multiple barriers to educational success, posess the aptitude and tremendous drive needed to succeed in school. With your support, we are able to provide stable housing, individualized support, and opportunities that make a difference in young person's academic journey.
YOUTH TESTIMONY
"A home is a place where there is a sanctuary, security, a place where we can rest, relax, enjoy time with loved ones...learn, grow, and just be. LAYC's Hope's House program gave us the belonging of what it means to have a home. Education is very important in one's life but, without a home, education becomes hard. Our case manager, Mr. Marco, showed so much care for us and supported us. Hope's House gave us many opportunities that greatly helped us and our case manager Mr. Marco would always tell us about the many opportunities for students our age.
The program gave us security and made us feel safe. With Mr. Marco, we were able to get health insurance, which helped us. After school, when I needed to print or do projects for school, I was never worried or scared that I would never be able to get my work turned in because, in the program, they had computers that always enabled me to do my school assignments. No matter what background you come from, or shape, or race you are, the Hope's House program makes you feel welcomed. Most of all, it provides us with a centering—a place from which we leave each morning and to which we return each evening."
Thank you for supporting homeless youth and their education and making stories like these possible.

Lupi Quinteros-Grady
LAYC President and CEO