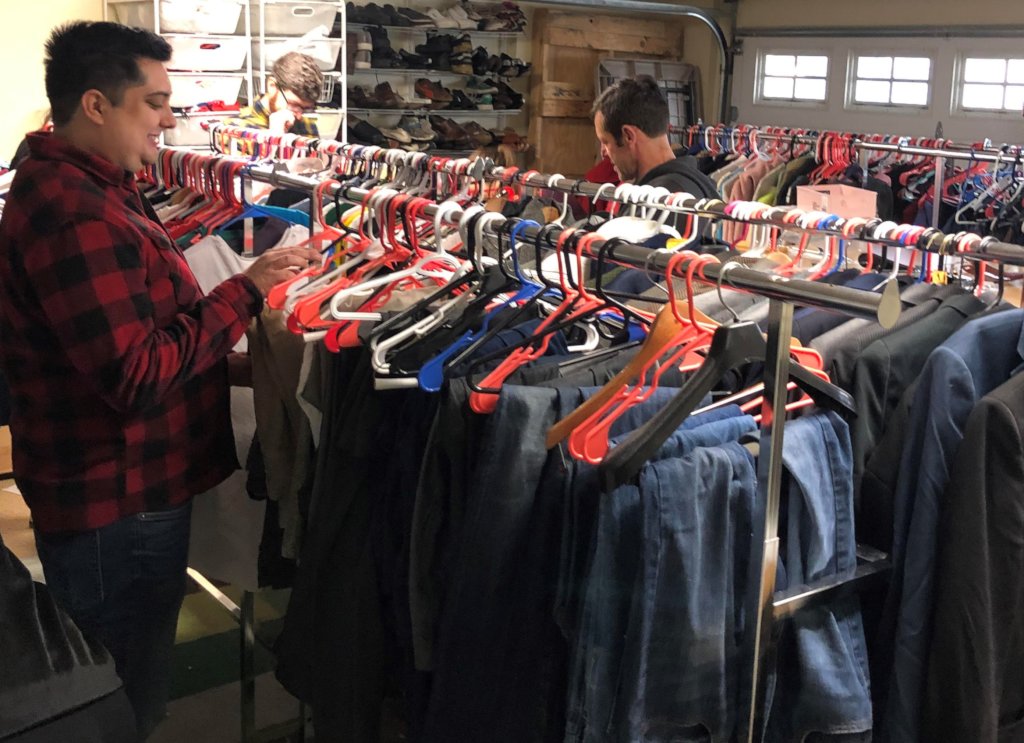 Dear Friend,
Each January, Latin American Youth Center (LAYC) honors Dr. Martin Luther King, Jr,'s legacy through the MLK Day of Service. This year's celebration, on January 20th, included events across four LAYC sites in DC and Maryland.
At LAYC's Drop-In Center, where runaway, homeless, and unstably housed youth receive basic services, activities focused on empowering and encouraging youth to reflect on their experiences with the program and give back to their community. Organizers led a roundtable discussion on current politics and how it connects to youths' lives.
One community partner, Human Rights Campaign (HRC), returned this year with more than 20 volunteers who donated items from the Drop-In Centers' Amazon wish list, helped organize a clean and organize the center, and provided a resume building service for program participants.
Community partners like HRC return each year to support our housing programs because they understand the life-changing and life-saving impact of stable housing, access to resources, and connections to caring adults in the lives of young people.
This impact is best demonstrated by the words of one of LAYC's Transitional Living Program participants:

"I entered the program five months ago, five months in which I have achieved many things, and I have met brilliant people. With the guidance of my case manager, I learned to organize my time and set goals. In this period, the program has helped me to meet many of my personal goals, such as learning another language, taking art classes, and opening to new experiences; I applied to different scholarships, and I was accepted. Now I am a freshman at Montgomery College. I know I can grow and expand my horizons, and with the help of LAYC, I don't have to worry about a place to sleep, live, or food to eat. LAYC is not only an organization that helps young people like me but, nevertheless, [staff have] become like my family, and I know that if I need something I can always count on them."
Thank you for your continued support of our work providing life-saving services and connections that keep homeless and runaway youth safe and on a path to self-sufficiency.
With gratitude,
Lupi Quinteros-Grady
-