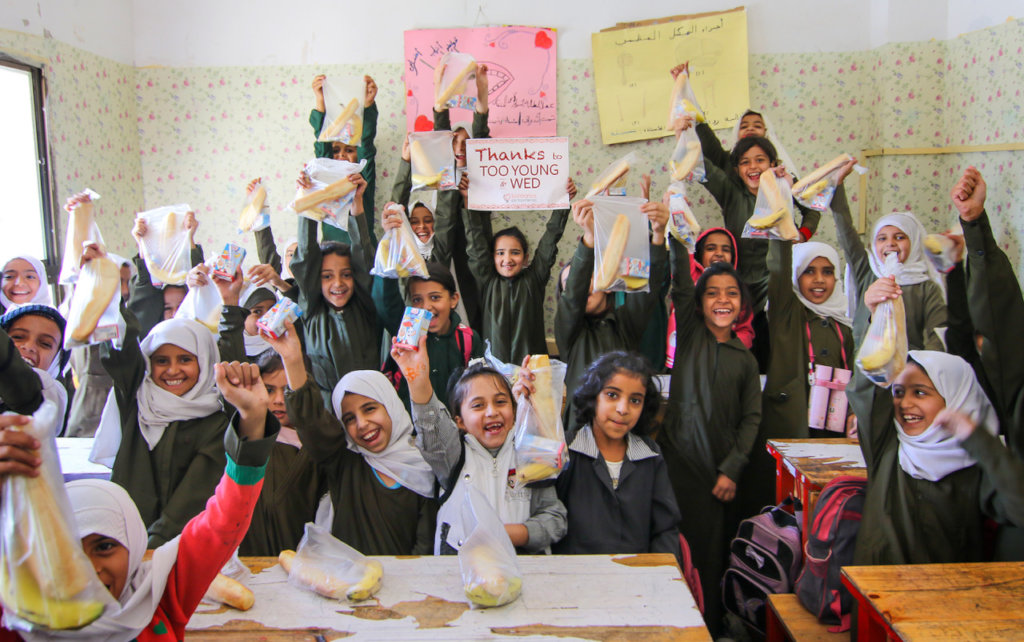 Dear GlobalGiving Donors:
Thank you for your generous support of the daily school breakfasts program to help girls in Yemen stay in school and out of child marriages.
Your support comes at an urgent time. During the past year, the conflict in Yemen has continued unabated, and while international attention is concentrated in some areas (Sana'a, Al Hudaydah, Saddah, Taiz), civilians continue to lose their lives at alarming rates. The fundamental rights of women are in an especially precarious place, and children continue to be the most vulnerable. The cost of the breakfasts have also recently increased from $.48 to $.56 due to local food shortages and fluctuating currency exchange rates against the dollar (a typical occurrence in countries at war, especially during Ramadan and other holidays).
Because of your generosity, the girls who are now able to attend school on a regular basis are safe, free to be children, and have access to essential nutrients. For many girls, this school breakfast is the only meal they will have all day. Furthermore, keeping girls in school is a proven method to preventing child marriages. School provides safety and security for vulnerable girls as well as peer support networks and psychosocial support, enabling them to help support their families in later years.
Because of your generous support, our local partner, Solidarios Sin Fronteras, was able to expand the breakfast program to a second school earlier in the year, boosting the enrollment to an additional 663 students who now also enjoy a daily breakfast.
An important component of the breakfast program is also the distribution of clean drinking water in the schools. Our partners have provided 96,000 liters of drinking water in the schools to 2,460 students. With Yemen facing the worst cholera epidemic in recorded history according to the United Nations, the need for access to safe and clean drinking water is vital.
Your support is changing lives. At the Abdulla Al Baradoni School, our girls laugh, play, and learn. Each girl that evades child marriage will likely prevent her own children from marrying too young. Thank you for your dedication.
With gratitude,
The TYTW Team
Links: