YOUR students are in school today because of YOU! Thanks to YOU, they have clean water, healthcare, shoes on their feet, food in their bellies, and worlds of opportunity opened to them!
Someday they might be teachers, doctors, engineers, artists, writers, or scientists. One of their ideas could lead to a breakthrough in research, change the way we see the world, or make it a little bit brighter.
Before YOU came along, their ideas and potential would have been muffled by poverty. They wouldn't have the chance to share their gifts with the world.
Thank YOU for giving them the opportunity!
We also wanted to say a special Thank you!
This September, we told you that our Founder and Executive Director, Twesigye Jackson Kaguri, was nominated for the 2015 Waislitz Global Citizen Award. Thanks to YOUR votes and shares, Jackson won! He was officially named the 2015 Waislitz Global Citizen in front of a crowd of 60,000 people at the Global Citizen Festival in New York City!
Now more people than ever have heard about Nyaka and it's all because of YOU!
This is a big step forward to help more children and grandmothers in Uganda.
Thank you so much for YOUR support! Everything is possible when we work together!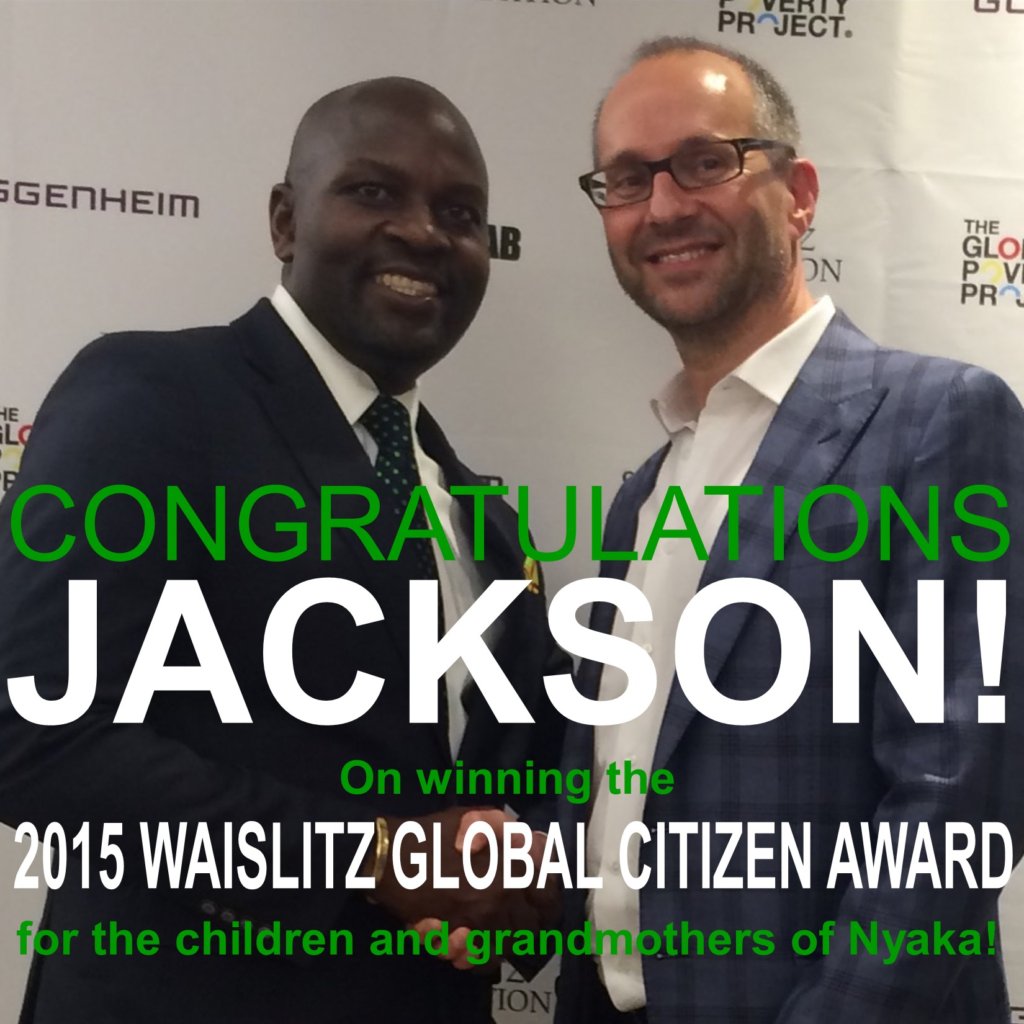 Links: