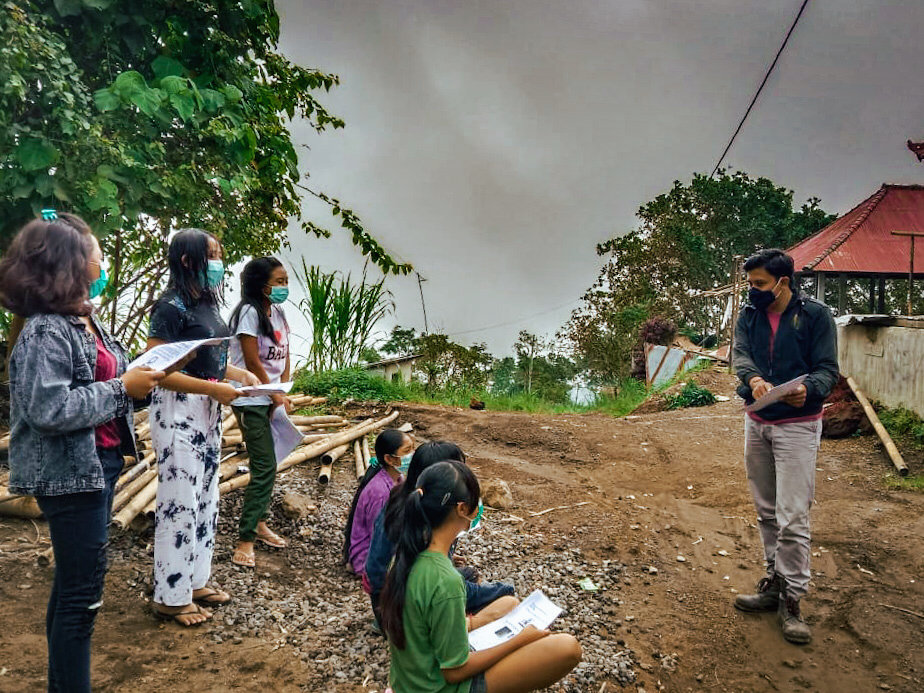 Entering the month of April Manikaji students at all levels; elementary, junior and senior high school continue learning online (high school students) and offline due to continued school closures due to the Covid-19pandemic. For elementary students they given materials and monitored by the local tutors regularlyat several students' assembly houses. While junior and senior high student conduct an online learning through WhatsApp group on a schedule basis.
April was also a challenging month for our four Grade 12 students who sat the equivalency education exams, (which have replaced the national exams) from 19th-22nd April and our six Grade 6 (elementary) students who took theirs from17th- 19thMay, all held at Manikaji school following strict Covid-19 health protocols. At the end of May, the Government notified us that all our students passed their exams - and our Grade 6 students will move up to junior high school! Congratulations!
All our other students took their 2nd semester tests from 24th- 28thMay when our teachers delivered the question sheets to their homes and collected them the next day for marking. On 25th June, our teachers handed out the school report books and we're pleased to say that all students passed and will move to higher class next semester!
Graduation Party
The Grade 12 students' graduation ceremony, designed and organised by OSIS (EBPP Student Council) was held on 29th June at Ban Office for our 4 Manikaji graduates and 9 from our other schools. Key activities included the graduates' presentations,individual poems and songs and great live music performed by students from Manikaji and our other schools. This is their first step toward success.
Extra-curricular EMpower and Girl EMpowerment Photovoices
In addition to their academic subjects, all high school students continued with their EMpower (The Emerging Markets Foundation) sponsored extra-curricular Life Skills and leadership courses PLUS an additional nine months "Girl EMpowher" collaborative program by EBPP and Photovoices International for all our high school girls! This powerful program enables all the girls' voices to be heard through photographs and interviews with parents, neighbours, community leaders, etc. of issues they wish to bring to government attention. On 10th June, after extensive preparations, video recording and practicing presentations, our girls presented a portrait of issues existing in their 6 hamlets, both offline and online, in Kubu sub-district office hall to a broad audience including local/regional government official from each agency and hope to get positive follow-up from government.
Staple Food Supplements:
To prevent student going hungry during thislengthy pandemic, EBPP has distributed nutritious food packages monthly to all students and their families' since May 2020 and will continue until their economic situation improves.
Thanks once again to you, our donors, who continue supporting us through GlobalGiving, enabling our students to continue learning at school.