Project Report

| Dec 2, 2013
Thank You Very Much for Supporting Our Project 'Help Disabled and Elderly Disaster Survivors'!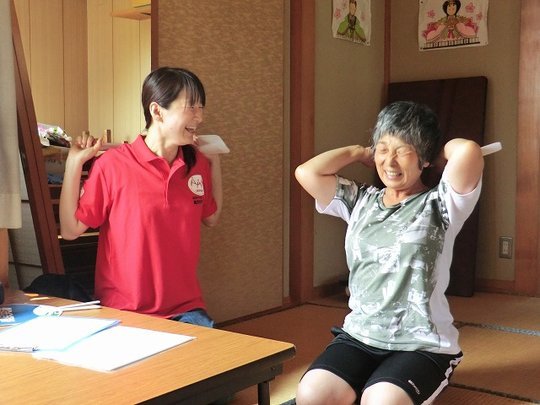 Immediately after the 3.11 disaster, Association for Aid and Relief, Japan (AAR Japan) entered the disaster-stricken area and launched its emergency assistance. In order to respond to the ever-changing need of the affected people, our relief activities ranged from distribution of emergency relief supplies such as food and daily necessities to the long-term recovery support including psychological care to the survivors. Throughout these efforts, we have felt the strong need to focus on those who are prone to be left out, which evolved into this project 'Help disabled and elderly disaster survivors'.
The project has carried out diverse activities in the past two and a half years throughout Iwate, Miyagi and Fukushima Prefectures. In the immediate aftermath of the disaster, we started our activities with locating Persons with Disabilities (PWDs) and the elderly who failed to move to the evacuation center and had been out of the reach of any assistance. In the recovery phase, we restored the working and living environment for PWDs and elderly through reconstructing the devastated facilities, which enabled the facility users to live at ease and promoted their participation in the society. We also organized mobile clinic and active listening sessions to relieve the evacuee's concern over mental and physical health. These are only a part of the activities conducted in the project, and we believe that these activities not only provided direct assistance but also delivered the message that 'you are not forgotten, we care about you'. All these efforts were only possible with your generous and cordial understanding and support.
We continue carrying out the other two projects on GlobalGiving, 'Support evacuees of Fukushima' and 'Building Healthy Communities for Recovery'. In the former, we provide support to evacuees in Fukushima Prefecture, whose life as evacuees is expected to be prolonged due to the influence of radiation problem caused by the accident at Fukushima Daiichi Nuclear Power Plant. The latter, 'Building Healthy Communities for Recovery', focuses on promoting the mental and physical health of evacuees who have been living in the cramped temporary housing complexes for such a long period. For more details, please click the links below and we truly appreciate if you consider directing your support to any of these projects.
'Support evacuees of Fukushima'
http://www.globalgiving.org/projects/support-evacuees-of-fukushima/
'Building Healthy Communities for Recovery'
http://www.globalgiving.org/projects/building-healthy-communities-1/
For further information on our entire Tohoku operation, please see our annual activity report.
http://www.aarjapan.gr.jp/english/activity/japan/doc/201304_aarjapan_eqreport_eng.pdf
Again we would like to express our sincere gratitude for your warm and hearty support. The recovery of disaster stricken area will take further effort and time and we are determined to continue the assistance which most suits the need of those who have been affected.