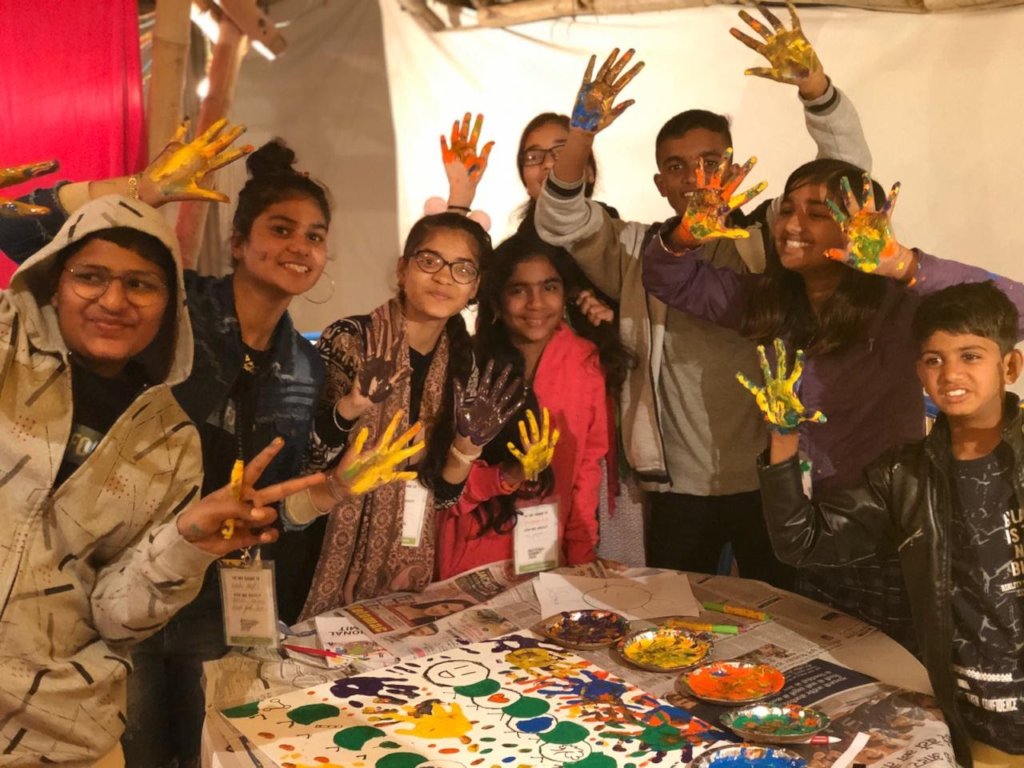 The Kids Education Revolution program came into being because of an urgent need to shift the purpose of education by leveraging student agency, potential, and voice across a diverse group of organizations and schools. We hosted KER week in January 2020. The week was a significant step forward in having kids showcasing the diversity of our collective, and in bringing the powerful idea of a reimagined education to life.
After KER Night and Summit, our student revolutionaries have walked away with belief in themselves and in the power of communities. Educators and school leaders have shared glowing reviews of their experiences of student-educator led facilitation and the sessions that exhibited the wonderful work that different organizations/schools are doing to create a better world for our children. Individuals at different levels in the system have shared commitments to create more platforms for their own kids to contribute towards change, and to create opportunities through which students and teachers can co-create education by listening to and learning from each other.
Here is what one of the attendees had to say:- "The sessions were wonderful with a lot of fun activities and let's hope that as educators we would be able to provide our dear students a world full of sunshine!"
KER week began with a three-day residential Revolutionary Retreatwhich hosted 125 student revolutionaries from 15 countries. Over the 3 days, our revolutionaries explored the stories that make us who we are, deepened relationships with one another, and created the stories of what might be.
KER Night saw our students showcasing their stories of Grey Sunshine through various theatre and spoken word performances. We also witnessed a panel where we were joined by Barkha Dutt, Amitabh Kant and Ashish Dhawan along with student leaders like climate change activist, Ridhima Pandey who spoke about their vision for the future of education.
During the KER Summit, our participants got to experience various instances of student voice, leadership and the Grey Sunshine in the education sector. Through the Museum of Grey Sunshine, participants saw the realities of our broken education system and witnessed the atrocities through the eyes of the students.


We also had the pleasure of being joined by Mr. Shailendra Sharma, Principal Advisor at the Directorate of Education. He led the opening of the Summit and shared stories about what inspired him to join the education sector.