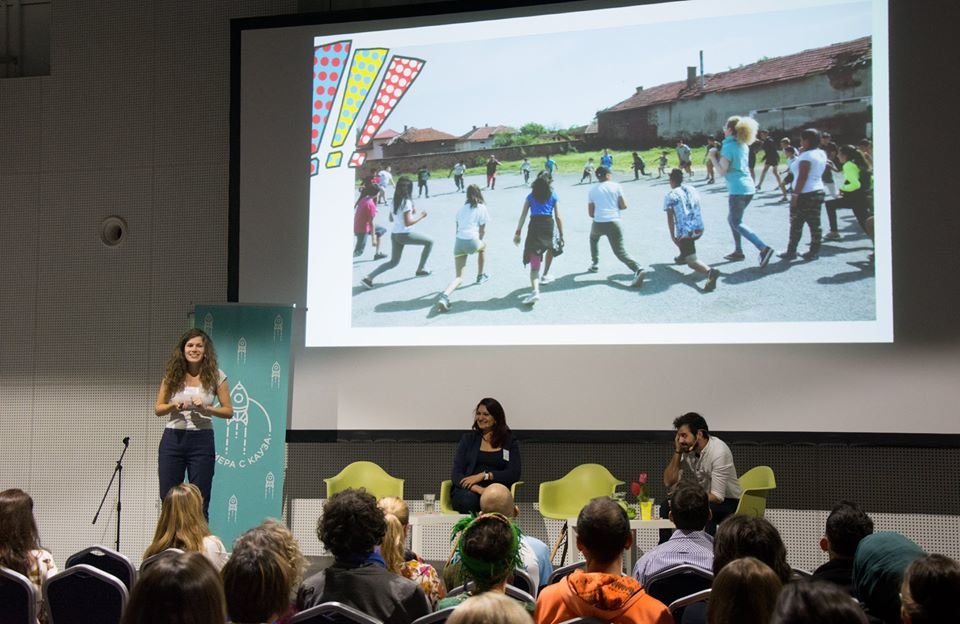 Dear Friends, Partners and Donors,
We are delighted to share how the story of the sixth edition of Career with a Cause went. It was an all-day event on November 10th 2018 in Sofia, Bulgaria. Traditionally we organized a job fair for NGOs searching for employees and volunteers, and 3 panel discussions. We had hundreds of visitors and almost 3000 viewers on live stream.
The NGO exhibitors were again dozens organizations supporting great causes, working in and out of Bulgaria like Médecins Sans Frontières, Association of the European Journalists, Youth for Understanding, Teach for Bulgaria, etc.
This year's topic was "Career with a Cause. Health without a Pause." For the panel discussion we have invited people working in different areas. All of them were people who work what they believe in and we add value to our society. We had a panelist who has founded an association for people with multiple sclerosis; a sports coach; psychotherapist; HR consultant; a founder of NGO working with children from small settlements; an executive director of an NGO for inclusive education, and others. All panelists were sharing their own personal and/or professional experience regarding finding a healthy balance in live in terms of work, self-care and care for the community. Some of the feedback we received:
With what was the forum of use for you this year?
- With insights.
- With encouragement that it's ok to have a different point of view regarding career and success.
- With the personal examples of the panelists.
- Sharing of ideas and networking.
- Receiving information about social issues and good practices. I got food for thought and different perspectives.
- It was an inspirational, motivating and very useful event.
All team members of Career with a Cause Association work voluntarily next to their full time jobs for the happening of this fair for 6th year. We did all we could to make it happen meaningfully. It was not easy and definitely required a lot of efforts. Still it was worth it.
We thank wholeheartedly our partners, friends and supporters. It was great to make this event with the help of the Global Community.