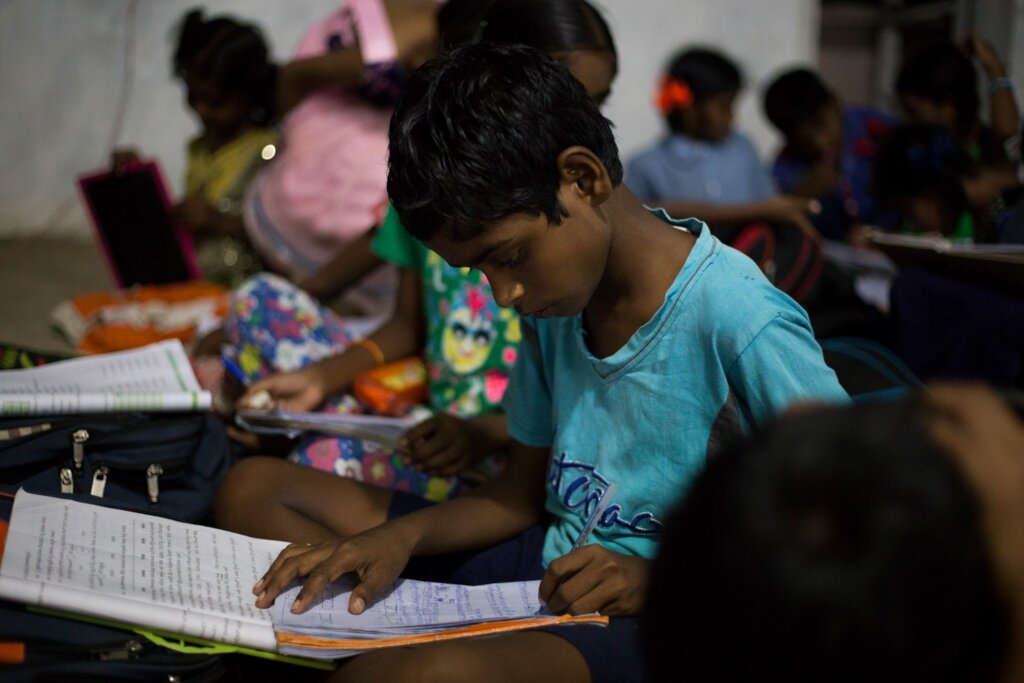 Thank you for helping children receive an education! Your gift is transforming lives in India and is helping orphans overcome poverty by going to school. They are no longer struggling to survive but are receiving the education and care they need!
Adesh is a young boy whose parents passed away from an illness. In order to survive, Adesh had to beg for food or money on the streets. He would spend his days begging for food and trying to survive instead of going to school like most children his age.
Adesh was starving to death without a home to sleep in, proper clothes to wear, and no food or education. When Adesh first came to India Partners' children's home, he was too malnourished and weak to walk.
Because of generous people like you, Adesh is now thriving! He received proper clothing, food, and a quality education through the children's home. Adesh has started to really enjoy school, and his teacher has been impressed with the great strides he has made in his learning!
Adesh now has hopes and dreams for the future because of the education you provided him. He dreams of one day being a teacher too and giving back to children like him who were in desperate need.
You are helping children like Adesh succeed now and in the future. Education is a gift that is life-changing for students like Adesh. Thank you again for your generous support!
Sincerely,
John Sparks
President, India Partners
P.S. Adesh is thriving because of you! Unfortunately, there are still many orphans in India that are suffering like Adesh was before he started going to school. If you would like to help an orphan in India receive an education and care, you can do so today!