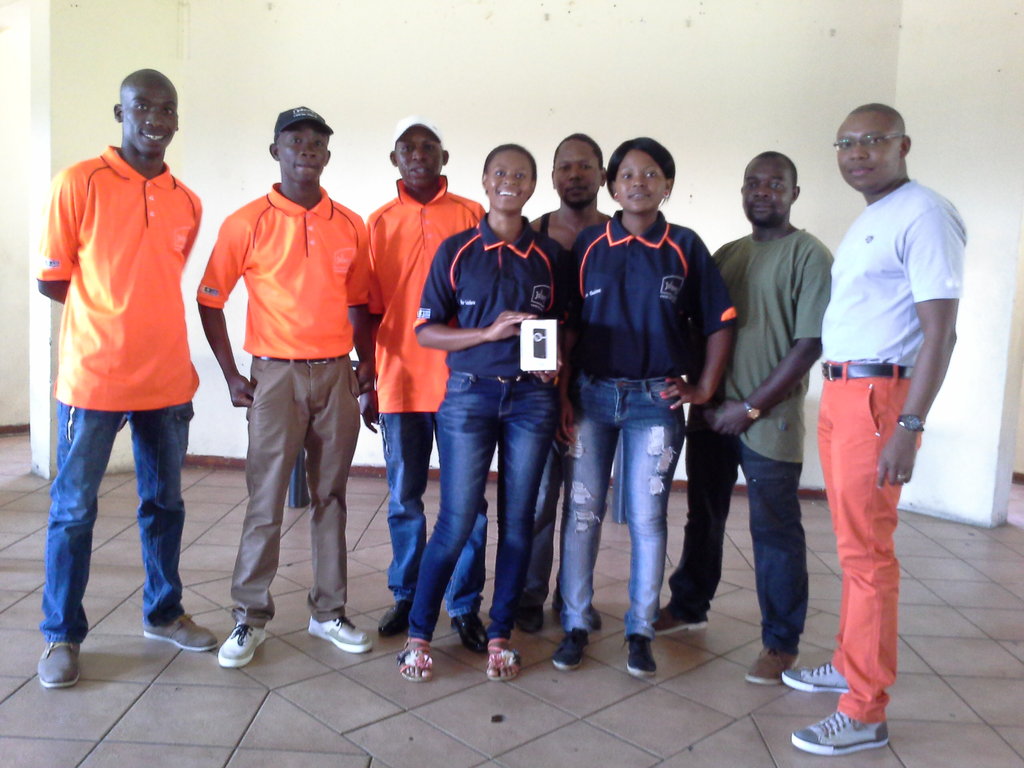 Through its Mobile Entrepreneurship Program (MEP), OGE has delivered entrepreneurship, technology and Internet safety training to 215 aspiring entrepreneurs and small business owners in the Johannesburg townships of Ratanda, Daveyton, Thokoza, Ivory Park, Orange Farm and Meyerton.
Over 65% of participants come to MEP lacking basic digital literacy skills. Training in basic technology equips them with the skills needed to set up and use an email address for their business communication needs, create an online presence for their business, learn to use social media for marketing as well as create an online professional profile to build their network.
With a new program focus on cyber security for small business owners and entrepreneurs, participants are learning best practices for protecting personal identity and preventing common threats targeting small business owners such as information theft. Local Trainer, James Sekhonyane leads participants through online and research-based activities during each workshop to learn and practice basic technology and Internet safety skills. OGE is also expanding upon its South Africa Beehive Internet safety content (contributed by the Symantec Corporation) through a monthly article series focused on entrepreneurs and small business owners as first-time Internet users, which, in addition to entrepreneurship-focused resources, are sent to MEP participants following workshops through email and SMS.
The emphasis on technology and Internet safety skills complements MEP's intensive training on hard business skills in financial literacy and marketing and soft skills in leadership, presentation and networking.
Gugu, a 34 year old woman from Daveyton, runs a business selling handbags in her neighborhood. Through MEP, she broadened her basic business marketing know-how by learning new and effective strategies for communicating her offering to her market. Other entrepreneurs, like Gugu, are excited to utilize social media tools to expand their marketing and reach.
Given from Ivory Park owns a car wash in his neighborhood, where he has seen similar businesses enter the market. MEP helped him prepare to compete with other local car wash businesses. "The MEP training has helped me to identify my financial needs and prioritize so that I can save for my business in order to be competitive."
All MEP participants receive weekly text messages to support their growth and guide them through the adoption and application of technology skills essential to starting and improving their businesses.
OGE is grateful for the support it receives from Global Giving donors to continue MEP!