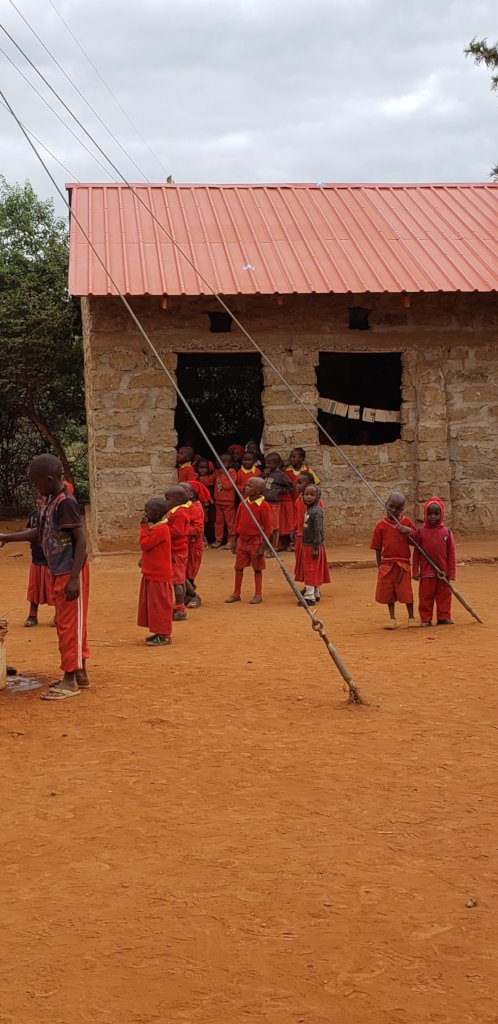 The children at Imara Academy were joyful to see us. I wish you could hear and see the excitement on their faces. It was a sight to see. It almost resembles the little baby chicks excitement when their mama comes back with food. Even now, that cheerful songs and excitement fill my heart with joy every time I think about it. Aren't these pictures exciting? These joyous hearts are filled with gratitude and blessings to you, our supporter. They screamed and sang songs to the "good people" for supporting them.
You are, literally, one of the good people who has helped them.
Isn't that a powerful thing- knowing that some students can have a classroom to learn right now because of your generosity?
When you donate toward any Imara Academy project, you directly impact lives.The lives of students, of mothers and fathers, of grandparents, of teachers,...whole families...entire community.
Do you think that sounds too good to be true?
When you understand how far the American dollar goes, and that the average Kenyan villager makes around d $100 PER YEAR, that gives you a glimpse as to how powerful your donation is.
If you're are like me, you might have to hear things like this straight from the people who are affected before you really "get it."
Teacher Jackie the director of Imara Academy called the new class "a miracle" since it was completed in the nick of time for her students' to have a homeroom.

You have the power to change their situations and improve their lives and you have. I hope your heart is touched, as mine is, knowing it takes a village to raise a child! Thank you for your caring heart. For your compassion. For the generosity you have showed in changing their lives.
Thank you!
Imara Academy
P.O Box 4645
Covina, CA 91724