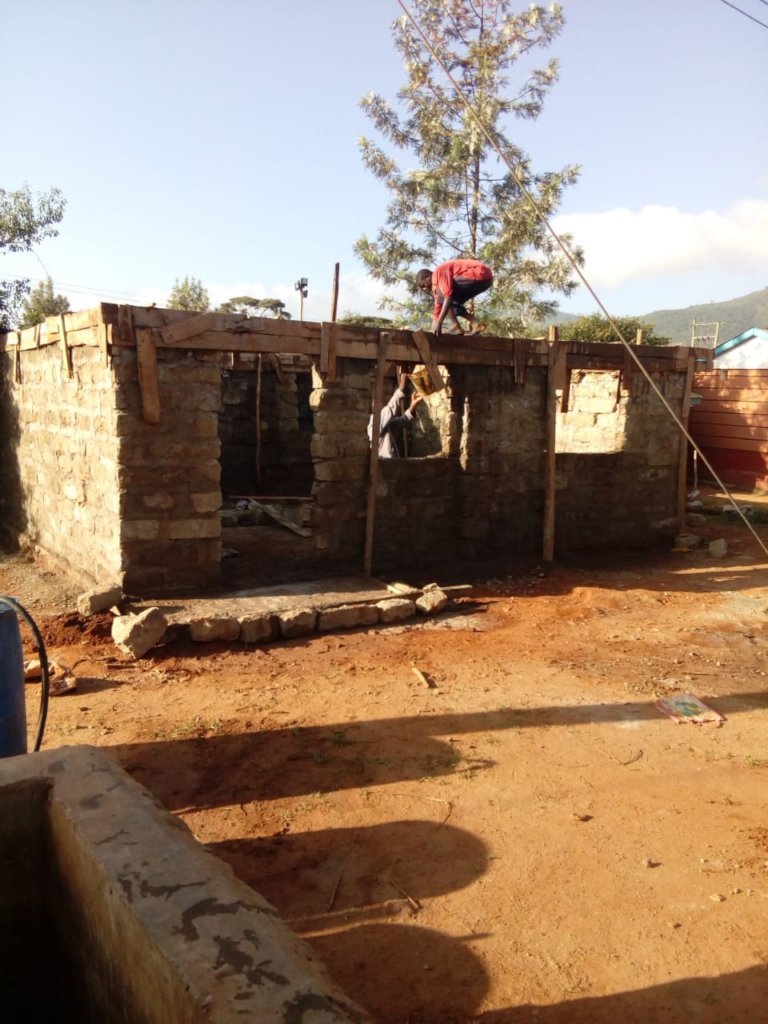 When my 13-year-old daughter was little, we regularly watched "Wonder Pets" a Nick Jr show. For those not familiar, this is an American animated show that encourages teamwork and problem-solving. Following in the same theme of the Wonder Pets, I knew without a doubt that teamwork was the solution in building a much-needed classroom by January 2019. Folks, we did it! Thanks to YOU, twenty-five (25) fifth-grade students at Imara Academy are enjoying their brand new class. Note that the class is yet to be plastered and painted and even have windows installed. However, today at Imara Academy there is nothing but great joy and smiles on the students face as they have a building/classroom to continue learning.
Words cannot express the gratitude we have felt as a nonprofit organization to get your overwhelming support. ALL the donations, big and small, went towards getting the project started and quickly before the rains came, we had the roof installed. All because of YOU.
There continues to be NEEDS as the population at Imara Academy continues to grow. Since the school started in 2011, we have enjoyed an increase of students and therefore hiring more teachers. Currently, we have a total of 200 students, 8 teachers, and 1 director. Most of these kids come from households that are struggling for basic things in life. Many LIVE in desperation for basic needs such as food, shelter, and clothing. It should be noted that these little ones are exposed to various health and environmental challenges. These scenes are replicated year in, year out!
This goes to explain why we allow our students to come to school without fail having paid token tuition or not. We want our students present in the classroom for all-round learning.
THE NEXT STEPS AT IMARA ACADEMY
When we purchased the land, there was an electric post that takes up a lot of building space. We have requested an assessment from the Kenya Power Company. According to them and this is verbal as well as written analysis, it will cost $3k to remove the post. once this project is completed, we will be on our way to building the next 3 classrooms. Yes, we still need 6th, 7th, and 8th-grade classrooms to become a fully contained academy.
THANK YOU for making a real difference in the lives of the kids we serve. Thanks to YOU, 25 children have a class and don't have to worry about displacement.
With gratitude,
Geoffrey Kilonzo
CEO FOUNDER, Imara Academy