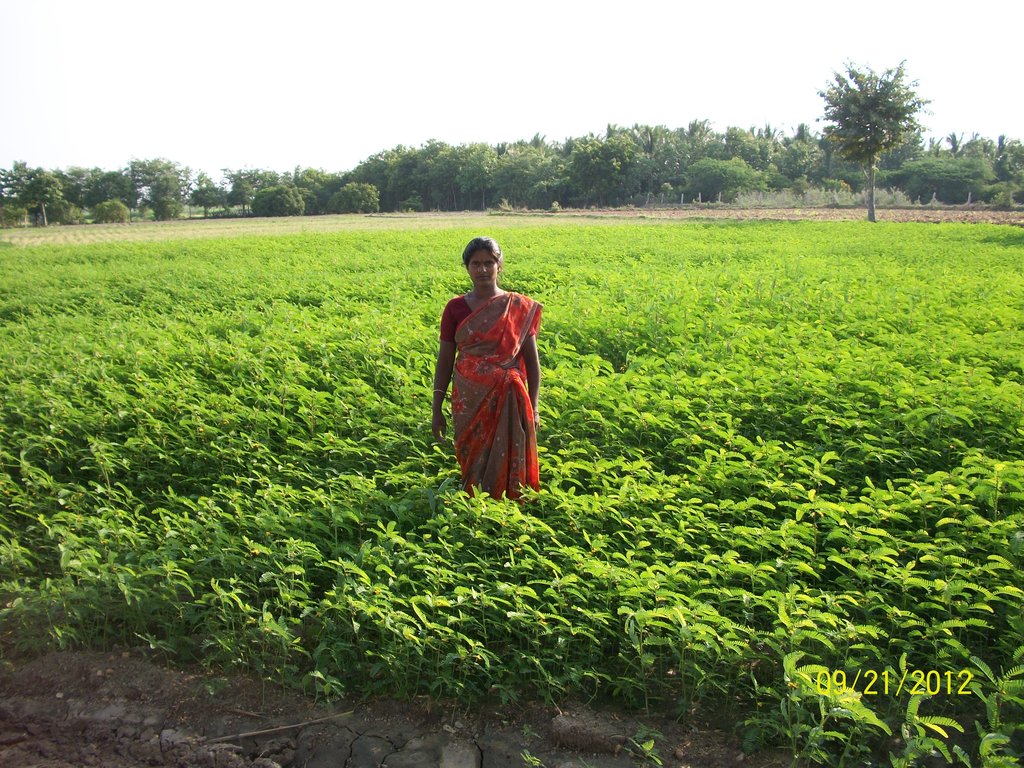 Greetings from VOICE Trust.
After winning the Global Giving September 2010 Open Challenge, VOICE Trust started to impart Biodiverse Agri Trainings to Youth in 150 work villages.
After completing the coverage of over 1500 Youth in the first year. Now, the focus in on Follow-up Encounters to strengthen agriculture as a viable economic activity and also as a nature centric creativity to save agriculture. To start with, there are 2 case studies:
1) Ms. Mekala of C.R. PALAYAM Village, Mannachanallur Union, Trichy District. State of Tamil Nadu, southern India: Rotation of crops adapted. During Kariff Season, paddy is grown. During Rabi season, blackgram, pulses and millets grown. For 8 months in a year, there is cropping. She is happy to work in the field and earn her livelihood. She has 2 months for summer ploughing and seed treatment. The rest of 2 months, she concentrates on village festivals and social functions (Photos attached).
2) Ms. Bhuvaneswari, Thidir Nagar, Siruganur Panchayat, Trichy District: Low input agriculture techniques followed by her by growing short duration fodder crops and ploughing them back into the soil for enhancing soil fertility. She is saving increasing expenses used by others for fertilizers. She says that such natural manures enhance large scale multiplication of beneficiary microorganisms. (Photos attached)
3) The International Conference on Biodiversity held in Hyderabad, India was referred to rural Youth for emphasizing the need for more serious steps to survive agriculture through Biodiversity Conservation. (News Paper clippings scanned and attached).
Special Note: It is a difficult task to attract Youth into agriculture. VOICE Team is fighting for this important activities. Hence, your help is sought after through Global Giving.
Yours affectionately,
(Mrs. A. Jecintha)
Managing Trustee/ VOICE Trust