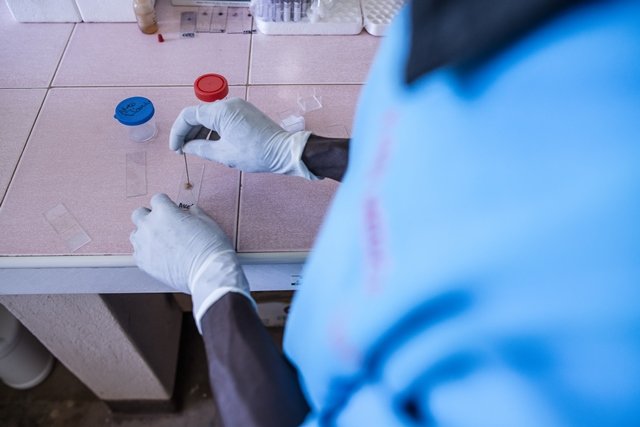 Dear Friends,
I would love to share with you good news but for the last four months it has not been very good with us.
This morning was no different at the clinics, there were several mothers waiting in a long queue with their children and other patients all suffering from malaria. The in charges Benna and Winnie says that the health centres require urgent supply of anti- malarials drugs such as IV fluids, additional human resources to be able to effectively contain the current outbreak.
The last three months have seen a rise in the number patients seeking treatment for malaria. The director general of health services Dr Ruth Aceng has revealed that 162 people have died of malaria in various health facilities in Northern Uganda and 22,873 cases have registered.
With the Karin clinics facing similar challenges, the whole team has been busy trying to attend to several severe cases especially children under five years old.
According to Dr, Okui Albert, the program manager, Malaria control Program, the climate in northern Uganda encourages the propagation of the vector. He says that there are plans to eliminate the epidemic; it will take some time because of the limited resources.
"The challenge is that people are lax about sleeping under mosquito nets," says Dr Aceng. She says that many Ugandans need to understand that malaria treatment and prevention requires a set of interventions like sleeping under mosquito nets, seeking medical care and adherence to medication.
According to the Ministry of Health, Uganda, 307 people still die per day due to malaria related ailments.
The health centre out-patient department and laboratory are crowded with long queues of patients seeking malaria treatment. Winnie says that the situation worsens every day. She says that with the wards with only 10 beds has up to 40 children aged below 12 years, some with severe malaria. She adds that we cannot not admit but refer all the severe cases to other health facilities that are also facing similar challenges.
We need your urgent help with anti malarials and more human resources to take care of these epidemic.
We are asking for a few clicks of your mouse: take 5 minutes to share our GlobalGiving page with your contacts and tell them why you decided to donate to us and why they should do the same.
Please help us to save children, by becoming a regular donor of this critical work, or making another one off donation. Thank you for your continued support. It really makes a great difference!
Can you do more and save our children? Consider signing up for a monthly recurring donation today. Thank you for your support!
Links: