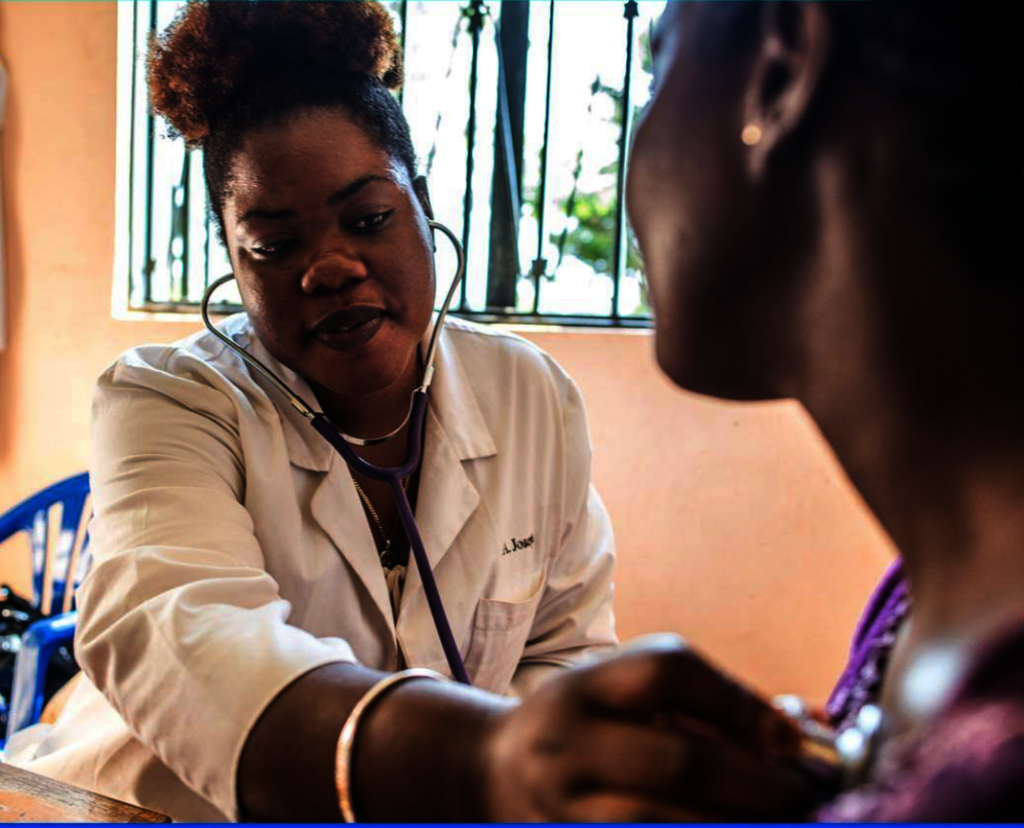 Beatrice had been suffering from severe headaches for days, using traditional medicines, with little improvement. By the time she reached the clinic, she was shivering with cold and hardly able to walk. Alex recalls the state his wife was in when they arrived in the clinic. He was glad to decide to bring her to the Karin clinic, the clinician was very competent and handled her case with urgency.
"My wife was unable to walk by the time we reached the clinic. She was diagnosed with severe malaria." Alex said. "They gave her medicine, and I noticed that with the intravenous treatment she was given, her energy began to return. She turned to me and asked where she was? Obviously, she did not know how she got there"
Alex is now more conscious of the dangers of malaria. He now realizes that he could have lost his wife if it was not for the quick treatment she received. He decided to purchase bed nets for all his family. He also learned that clearing around his home is important. "So I have to do what I can to ensure that my family is safe from malaria. I want to keep my children safe by sleeping under mosquito nets and seeking medical care if they get sick." Alex added.
Malaria is a major public health problem and is endemic in approximately 95% of the country. You can help to ensure that families like Alex's have access to mosquito nets, quality healthcare, and essential medications that keep them alive and healthy.
Links: