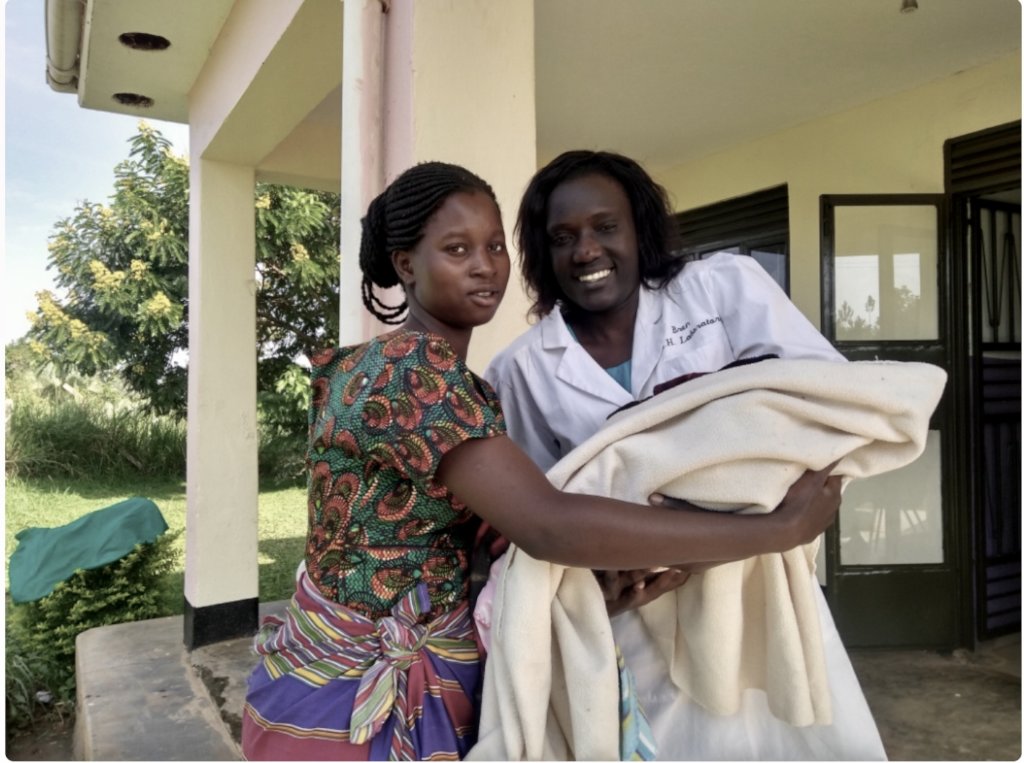 It is always a pleasure to share with you the progress of the work we do. Maternal Health still remains a challenge in Uganda, where every year there are 1,600,000 pregnancies and many of these pregnant women face the probability of living or dying while giving life. According to the World Health Statistics report 2015, maternal mortality is at 320/100,000 Matched with the poor health-seeking behavior (less than half of the Ugandan women deliver with a skilled attendant) hence the need for a demand-side intervention that engages poor and underserved populations.
Demand-side financing is a tool that is being utilized to improve the utilization of underused services among the poor and under-served populations by placing purchasing power as well as a choice of provider directly in the hands of the recipients (World Health Report 2010).
This is a different story for Flavia. Flavia was lucky to have delivered safely at a health facility, however, like many mothers in the rural settings, she did not know about the voucher plus services that we offer. Many women in rural areas in Uganda still do not seek the services of health facilities.
"I used to walk 12 kilometers to the main hospital for antenatal care and because of the distance sometimes I would skip my antenatal days. What could I do?, I had to attend to my garden too at the same time carry on with my small business selling groundnuts in the market," she explained recently in Agonga. "It was not that important to me and I did not understand the importance of not attending antenatal care services", Flavia shared her dilemma.
"This is my first pregnancy. However, when the labour started, I knew that I would not be able to make it up to the main hospital which is a far distance from my home, I had already walked many kilometers and was getting tired of walking. As I walked towards the hospital, I saw the signpost of the Karin Medical Services and decided to branch off to it. Within no time of my admission, I delivered a baby girl. The midwife was so encouraging that each moment that past, she encouraged me until I delivered. All the necessary items needed for delivery are at Karin. "I attended ANC (Antenatal care) only one time at the regional referral hospital leaving Karin Clinic behind, but I just can't stop thinking of the services I got from here and imagining how much more I left behind. " Flavia continued with her experience in the clinic. "I am going to be the number one mouthpiece of Karin at my village in Cetkana," Flavia said whilst smiling down at the bundle of joy she was now holding. " Expect more mothers from Cetkana. All my neighbors and friends should know about the Karin Clinic," she added with excitement. "I was not harassed at all by the staff. I will come back next week to vaccinate the baby," she promised the midwife.
The voucher system is aimed at boosting maternal health services. The demand side financing projects are expected to enhance and motivate attitude of health seeking, thereby improving health system performance and boosting facility deliverables as well as skilled birth attendance thereby contributing to the reduction of maternal mortality.
Expectant mothers like Flavia would not be served if it weren't for the support from donors like yourself. I encourage you to share our stories with your friends. I also encourage you to make recurring payments so that our services are not interrupted by lack of resources.
I thank you for walking with us and if you need to know how best you can get involved, please do not hesitate to reach out to us, by inboxing us.
Links: