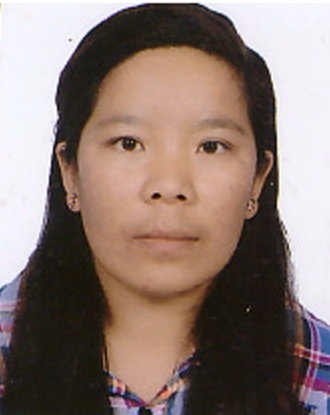 Nepal is now synonymous with earthqake disaster and the devastation it has caused over large areas of the country. Whole villages have been wiped out and thousands have died. However some areas remote from the epicentre have suffered less or hardly at all and our project in the Hidden Himalayas - the district of Humla - is one of these. Aftershocks and minor tremors continue and everyone has to remain aware.
Our new Birthing Centres are progressing well despite the havoc caused by the earthquake and Bargaun is fully kitted out and will be operational by this June. All equipment has been purchased and sent to the Sarkegad centre which should be operational in a few months.
Construction of the Yari centre has started. A young Health Assistant from the local community, Ms Jigme Doma Lama, has been recruited. Until the new Birthing Clinic is operational she will work at the Yalbang and Muchu clinics. Her story is interesting:
'Ms Jigme Doma Lama, 20 years old, comes from a farming family of Muchu village ward no: 6, Humla. It was difficult for her family to sustain life but her parents encouraged her to study and she graduated her school leaving certificate from Manasarovar High School in Simikot. Since her child hood, she had witnessed difficulties of her family and community in getting proper health services as the government health post in nearby villages never had staff working in them. These people were from outside and did not want to stay in the village due to remoteness and other reasons. She therefore always wanted to study medicine and help her community and family. But while in school, her father had an accident during farm work and became disabled due to lack of treatment. She therefore faced even more financial difficulties in her further studies. But she was determined and with the help of relatives and friends, she managed to enroll in a Health Assistant course (a three years' medical course) in Kathmandu. She successfully graduated, did a six months' internship and when looking for a job opportunity to work in Humla, she got in contact with the Nepal Trust office.
She is happy now that she has been chosen as a HA health worker in Nepal Trust health program in Yari and upper Humla. She is happy to serve her community with her skills and is looking forward to fulfilling her child hood dream. But at the same time she also looks forward to further trainings in future to serve the people more effectively.'
This lovely story illustrates the importance of encouraging local involvement and pride in these remote communities. People sent to work there from other areas find it difficult to live in a community with a different language and culture.
Thank you to all our donors and supporters for your continuing help and well wishes. We hope you will continue with us and share the story with your friends. The people of the Hidden Himalayas are very self reliant and survive most of what nature throws at them but they need that little help and support to make the next step up the ladder.