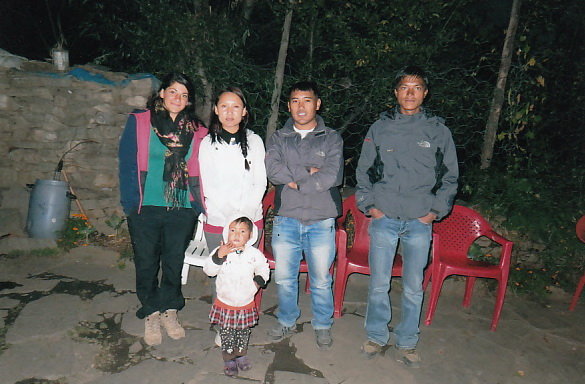 Food and nutrition insecurity is a persisting public health threat in developing countries and at the same time a complex field to study. Food security is all about the basic human rights of food, care and health.
The 'Asia Enigma' or, food scarcity and malnutrition amidst plenty, is a problem in South Asia, from which women and children suffer the most. Nepal, at the World Food Summit in 1996, aimed to reduce the number of undernourished people by 50% by the year 2015. The food security situation is improving but one third of the households in the mountains experience inadequate food consumption compared to the rest of Nepal.
Nepal is currently the third poorest country in Asia after India and Bangladesh;
Humla, a post-conflict area that was heavily affected by the Maoist insurgency and where the Nepal Trust has been working for over 20 years throughout the conflict, is one of the poorest districts in Nepal and thus in the world.
Combined with its harsh climate and the fact that only 1-2% of the land is arable, Humla is a highly food insecure area which relies on food assistance and subsidies (mainly rice) from the Nepalese government and its development partners. Today the consequences of the conflict can still be felt and combined with the food security situation it complicates the health situation and living circumstances of the people of Humla.
In addition, Humla faces many problems in the area of health, which is mirrored in the high rates of infectious diseases, nutritional disorders and maternal and perinatal diseases. It has a relatively high fertility rate compared to the rest of Nepal (6.2 vs. 2.7 respectively). High fertility is often linked to maternal mortality in the prenatal and postnatal stage, but especially during childbirth. Reasons are low access to good quality care before, during and after pregnancy and the fact that only 2% of the births are attended by a skilled nurse. Women are normally expected to give birth outside the home often in outbuildings or cowsheds
Moreover, many women continue to keep working during pregnancy and lactation which increases the chance of serious health problems. Maternal mortality is closely linked to malnutrition, also considering that the period of pregnancy and lactation requires more nutritious food. Risks of malnutrition for girls and women prevent them from reaching their full growth potential, and they will, thus, be deprived for the rest of their lives.
Nutritionally stunted mothers have a higher risk of giving birth to low weight babies and statistics from the Nepal Demographic and Health Survey show that over one third of the women of reproductive age in Humla were anaemic and more than 20% were underweight. 60% of children under five years old were stunted, 15% severely underweight, and 53% anaemic. In addition, under-five mortality rates are extraordinarily high, with over 40% of the children dying before they they reach the age of five.
Women in general are often being disfavored in terms of food allocation, especially in their reproductive years, when their social status is low. Combined with the pressure to marry and work hard, female adolescents and menstruating, pregnant and lactating women are often the ones that are most disadvantaged.
As part of our health strategy to focus on these high-risk groups in Humla (especially women and children) the Nepal Trust has currently started to build a chain of birthing centers, linked to our already established health posts, with the aim to tackle these high infant mortality rates and maternal mortality rates and to decrease the number of women that take themselves into cow sheds to give birth to their babies.
As good nutrition is, amongst other factors, the basis for maternal health child, and infant feeding and caring practices are the basis for good child health. So it is important to take this into account in order optimize the functioning of these birthing clinics, primary health care services and food security programs. As detailed information is often lacking about the health and nutritional status of women and their children and also to gain better insight into problems women face before, during and after childbirth, we are currently conducting a detailed study to address these issues.
Donya Madjdian, a masters student in Health and Society, from the department of Sociology of Consumption and Households at Wageningen University and Research Centre in the Netherlands is currently doing her research internship at the Nepal Trust whereby her main assignment is to conduct a comprehensive study related to Gender, Family and Intra-household Allocation of Food patterns in Humla as part of her masters course.
The overall goal of this study is to gain insights into the relationship between intra-household allocation of food including feeding practices of infants, and the under nutrition of women of reproductive age and infants in two villages in Humla, in order to optimize the functioning of birthing clinics and food and nutrition security programmes, with the ultimate aim to improve the health and nutritional status of Humli women of reproductive age and their children.
Donya has spent several months in Humla, and is currently working on her final report. In Humla Donya was assisted by Yeshi Lama, a female student who is currently studying in Kathmandu and who hails from Bargaun village in Humla, where we are currently constructing our first birthing center, for translating interviews and to be introduced to the communities.
Donya and Yeshi travelled to various villages to gather valuable information and stayed at home-stays (developed by the Nepal Trust as part of our tourism development program) throughout their stay, which provided Donya a great insight into the daily lives of local families and to learn more about their culture and traditions.
Below are some words from Donya on what inspired her to come to Humla;
"During my studies I learned to see health from a holistic point of view taking into account different perspectives. We learned to study the often-complex interactions between the social and physical environment of individuals and communities that might influence health behaviour and lifestyles. Gradually, I found out that I would love to work at the interface of global health and development cooperation.
In addition, I spent a considerable part of my studies on food and nutrition security as food and health are inseparable. South Asia and preferable Nepal is strongly appealing to me, on the one hand due to its incredible contrasts in nature and culture, its rich history and beautiful people and on the other hand the fact that it is one of the least developed countries in terms of human development.
From September to December 2014 I will hopefully join The Nepal Trust, a registered Scottish charity and (I)NGO in Nepal, for my research internship after which I expect to graduate from the M.Sc. Health and Society at Wageningen University.
Nepal Trust's values and development philosophy are very much after my own heart as they are actually the values on which my study program is based, for instance the participatory, bottom-up approach.
Although I certainly understand that I will have to go to one of the most remote areas in Nepal and that life in Humla is extremely challenging, doing a research internship at Nepal Trust would be a great opportunity for me to learn more about doing field research in the field of food and nutrition security, the working environment of a grassroots NGO, and to put my gained knowledge into practice thereby contributing to Nepal Trust's successful activities and helping to improve the life of the people of Humla.
As Nepal Trust already does since 1993, I am dedicated to work with health, community development and hope in the Hidden Himalaya's and I am looking forward for making the most out of this opportunity".
Donya has had a great time in Humla so far and, without saying, we are looking forward to Donya completing her study, which will help us to gain more insight into these complex issues that will improve our service delivery. We will be happy to keep you updated on her progression.
Meanwhile all at the Nepal Trust would like to thank all of our supporters and volunteers for their help and donations. Please let your friends and relatives know about our work and encourage them to donate or help. Enjoy the festive season coming up and hope that 2015 will be be healthier and happy for all.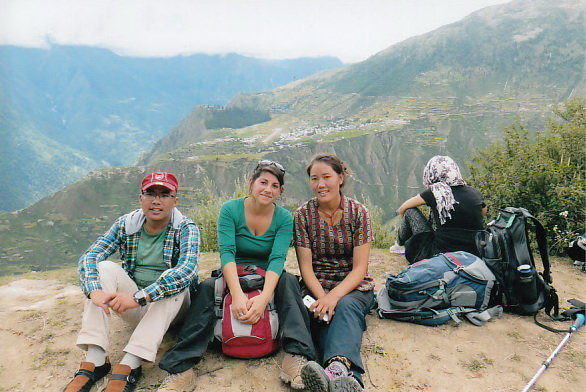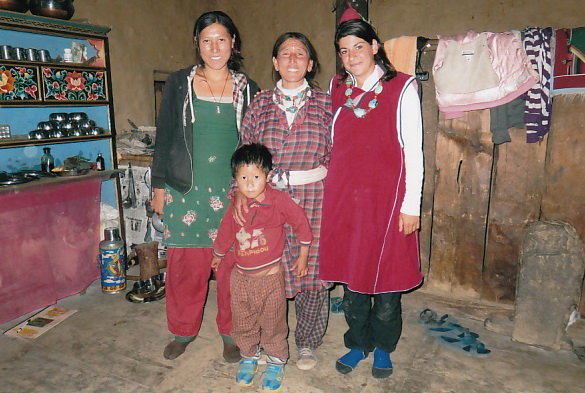 Attachments: