With a shortfall of £6.5k, we have almost met our target for this life-changing project.
Healthcare and Opportunity aims to provide basic healthcare and education in the least developed area of Nepal. Maternal and child mortality rates are some of the highest in the world (<30%). More than 50,000 people live in the district of Humla. The project provides education, food security, WASH, renewable energy and income generation projects to promote a healthier lifestyle and a secure future for particularly women and children.
A successful WASH program, under this project, is the Little Doctor's Program, which educates children and young people about the importance of personal hygiene. The basic fundamentals of good oral hygiene, hand washing, nutrition and diet, first aid and wound care, diseases and sanitation, whilst promoting healthy behviours. This knowledge is then passed on to their elders and family members, with the hope of minimising the spread of disease and illness.
In Humla, the pattern of ill health is dominated by infectious diseases, nutritional disorders, maternal and prenatal diseases. Population groups that exhibit the highest levels of mortality, morbidity and malnutrion are women and children. On successfully completing the Little Doctor's Program, each child, or young person is given a medical white coat and a certificate of their achievement. The Nepal Trust have been working in this remote region of Nepal since the early nineties and have gained the reputation of being a respected INGO. We deliver four programs per year and this is delivered by our local partners SHIP. We are committed to delivering this programe with them until Sept 2023, when we will review the project. Each time the program is delivered, it has a huge positive impact on the lives of the beneficiaries and their families.
We will continue to deliver the Little Doctor's Program in the remote Himalayas. Thank you to our donors for your support. Please do continue to support this life-changing project.
Namaste.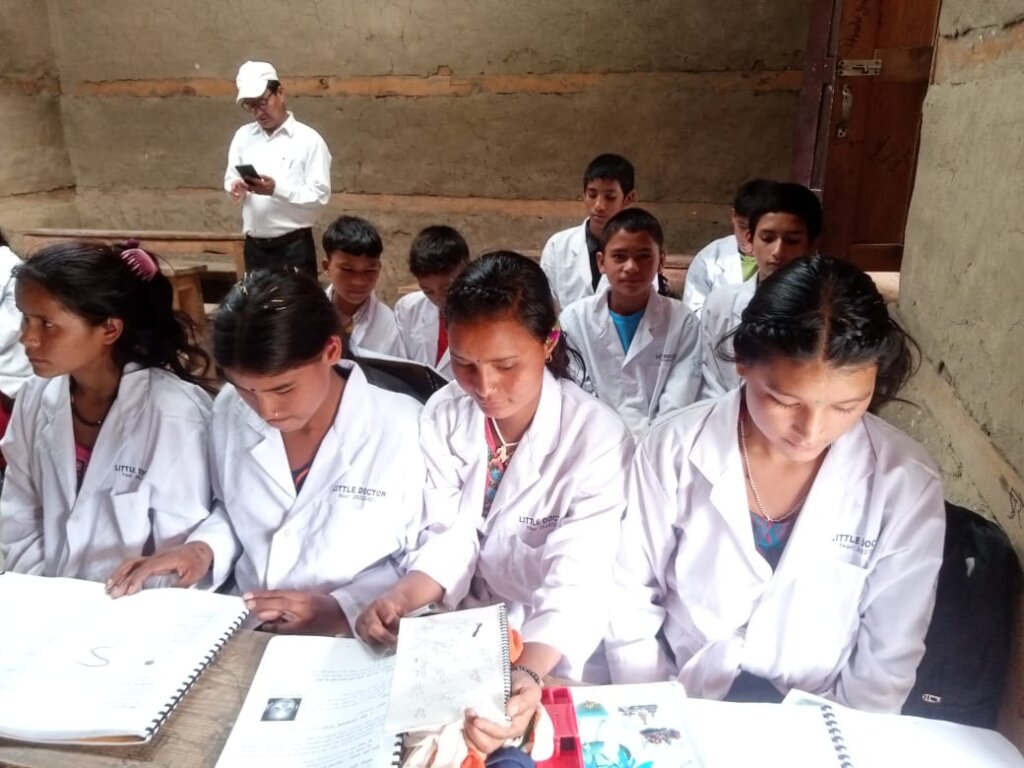 Links: