Project Report

| Oct 30, 2017
A Healthier Future for all. Change is inevitable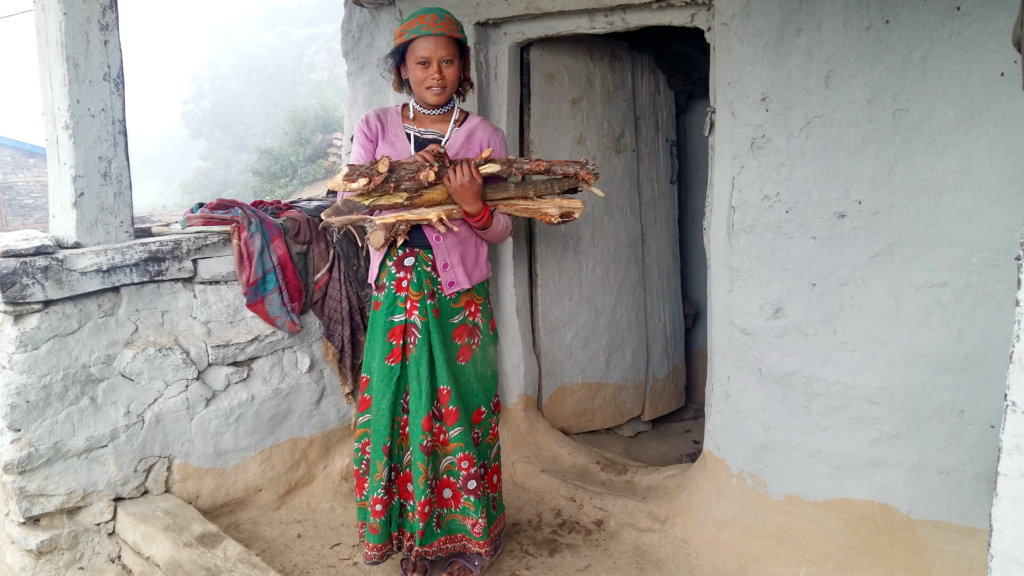 When trekking around the remote villages of the Hidden Himalayas one is struck by the beauty of the environment but hidden within is a fight for survival as the hardy people of this region struggle with the forces of nature. They have established survival techniques over thousands of years to feed themselves and to raise families. Local medicine and traditional birth practitioners have been an essential part of this approach to survival. Unfortunately this does not always work as the essential knowledge of why things happen is not always known or appreciated.
The Nepal Trust recently carried out a number of case studies to find out more about how people feel and what they would like to see happen. One Traditional Birth Attendant admitted that she knows very little about modern healthcare and lacks formal training to understand all of the issues. She is limited to talking to, and reassuring, pregnant mothers and taking them to a nearby healthpost. There she may help with deliveries but birthing complications are way beyond her capabilities. Consequently babies are born dead or die a few days later. Cases abound of older women who have had multiple pregnancies but have lost babies, sometimes many, because of complications that could not be resolved.
One older mother, now 92 years of age and still working in the fields, has had 13 children of which 5 died within 3-4 days of delivery. She still feels the pain and the loss of those children. During this period of her life she suffered poor health and a lot of blood loss during deliveries. There was no aftercare or treatment and medication for her ailments. At that time there was no health service available and no possibility of a health check-up and any information about pregnancy and delivery. She says she didn't have a single clue about childbirth and what to expect and was always worried about dying at childbirth. People at that time were ashamed of talking about the issues with other people so no one ever mentioned it. Women did not speak about pregnancy related problems until complications arose. This was largely down to local custom and the fear of shame and loss of dignity and prestige.
In common with many throughout the region there is a general feeling that the government is not doing enough to support their needs either through lack of funds or a couldn't care approach. The older mother is now extremely grateful that the Nepal Trust has built a Birthing Centre in her village (Bargaun) and that her children and grandchildren can have a better health service in comparison to when she was young.
Change is happening, and it is being driven by local people who have experienced different lifestyles and are now better educated. One such example is a village elder also the Chairman of the local Health Management Committee. He is old enough to remember a time when there was no healthcare available and people struggled for survival. He is at the forefront of pushing for better services to educate people. He acknowledges that education is the key to a healthier life and that our Little Doctors programme of child health education is so important for the future health of their society. He does admit that it will take a long time to see a major impact and must be provided on a regular basis for many years to be effective.
The case studies have highlighted a change of thinking amongst the younger women. A 17 year old pregnant mother is quite clear about her wish to give birth at her local Nepal Trust Birthing Centre where she will get skilled help and encouragement. This is despite some pressure to uphold local culture and tradition to have the birth at home. She is still worried about complications but feels she has made the right decision and has already received much antenatal help and advice. It is still difficult for her to talk about issues in her village because, in general, most people lack education and awareness of family planning and maternal health problems. She plans to have less children than her mother and mother-in-law and intends to use family planning measures after the baby is born. In her own words 'A small family is a happy family'. Wise words indeed!
I hope you find these actual stories uplifting and a good omen for the future. I certainly do. Thank you so much for all your support over the last few years. We can do nothing without your help. I hope you will continue to support this project and continue to help the people that live in one of the remotest corners of the planet.
Namaste.