Project Report

| Jan 4, 2021
Local Initiatives are controlling the Pandemic.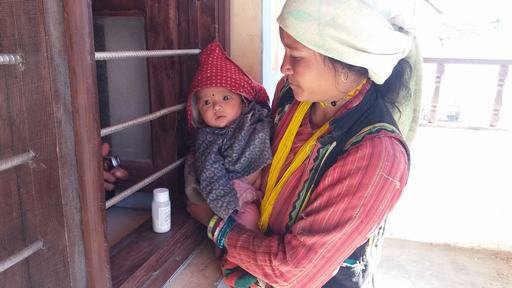 Dear Friends and Supporters
Despite the on-going trauma of Covid 19 and the ever present danger of a rapid spread of infection our work in Humla is having a very positive result. Our implementation partner, Self Help Initiative Promotion Centre (SHIP), have reported successful control of Covid-19 spread throughout the district; particularly in the 8 clinics they are responsible for. More importantly, there have been no deaths from the virus so far. This is a remarkable result given the remoteness of Humla and the major difficulties of procuring and sourcing PPE and medical items. During lock-down the Trust was given government permission to fly in medication and covid prevention equipment and also permission for staff to move about the district to provide essential medical services.
However, the government lock-down is having an impact on daily wage earners. Industries, trade, tourism, foreign employment and development works have all been stopped. The cost of goods transported by plane have increased so the poor and unemployed have found it difficult to eat properly. This leads to malnourishment and a greater risk of disease. Humla is a food deficient district anyway so any disruption in the food chain will create problems.
The government system would have found it very difficult to manage without the help and support of the Nepal Trust. Our staff were incorporated in to the system to boost trained manpower capacity. Funds were also handed over to help the government system struggling under national financial limitations.
Outwith the pandemic our clinics, under the control of SHIP have had to deal with normal everyday health issues. During the 3 months September to November they have dealt with 4269 cases successfully. In addition 1067 Covid cases were recorded of which 120 were put in to quaranteen. No deaths from Covid have been recorded.
These are very difficult times and I must thank our staff for their devotion to hard, and dangerous, work. Humla is beautiful but not for the faint hearted. It is remote and difficult to get around; virtually isolated from the outside world. Thank you for all your help and support which is much needed at this difficult time. Please help if you can and tell your friends. We need you all more than ever!
Our best wishes for the New Year and a sincere hope that it gets better soon. We all need a break!
Namaste